With three feet of snow falling on local ski areas in the month of October, including 25 inches in the last week, Aspen Skiing Co. expects that there will be an early opening of Aspen Mountain or Snowmass, before the regularly scheduled Thanksgiving Day season kickoff.
But don't expect an announcement on the exact date for another week or two, according to Aspen Skiing Co. spokesman Jeff Hanle.
"I do believe we will open earlier than scheduled" but it's too soon to say when that would be, Hanle said. It will be a "week or 10 days or two weeks" before SkiCo can make the decision, which will rely on weather conditions in the first weeks of November.
Whenever it's possible to open early or extend the season past closing day in the spring, the ski company will typically do it, Hanle said, as long as there is a quality skiing product it can offer to the public.
Even with three feet of snow in October, opening without more accumulation, or significantly more snowmaking, would jeopardize having a quality product to open with on Thanksgiving, if all the existing snow were to be skied off, Hanle said. Crews also need enough snow to form chairlift ramps and install queuing mazes.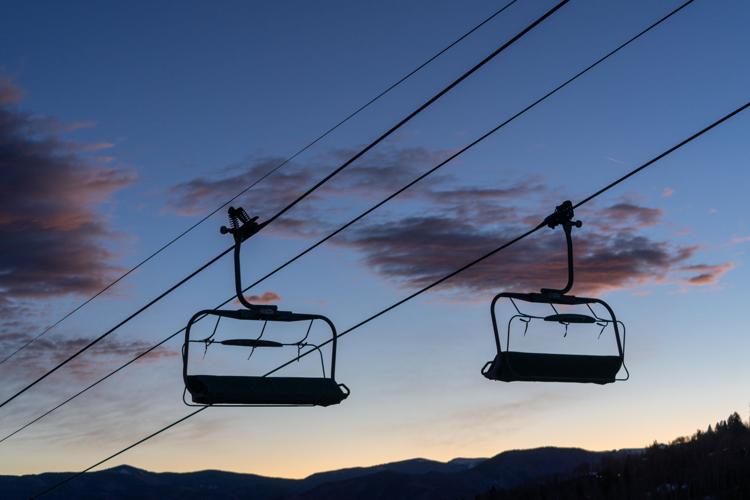 That said, Thanksgiving is late on the calendar this year, falling on Nov. 28. All the more reason to open the mountain sooner.
Crews are already hard at work preparing Aspen Mountain and other local hills for skiing. Some of the runs have been track packed. Once that is done, another storm cycle puts the ski company closer to the required quality product. Snowmaking is also underway on Aspen Mountain and the Aspen Valley Ski and Snowboard Club training venue at Aspen Highlands.
An announcement issued on Wednesday morning about the snow accumulation is intended to "drum up excitement and visits to the website and people booking trips," Hanle added.
Though Aspen Mountain and Snowmass are set to open on Thanksgiving, Aspen Highlands and Buttermilk are scheduled to open on Dec. 7.
Both Aspen Mountain and Aspen Highlands opened early last season, on Nov. 17 and Dec. 1, respectively.