Editor's note: This story represents the first of a two-part series. The second story will appear in Monday's paper.
Standing near the roundabout off Emma Road in Basalt, Ronald Gross collects a little money from motorists and passersby, and takes a few minutes to talk about his life.
The U.S. Navy veteran is homeless, and he doesn't seem the least bit upset about his situation. In fact, Gross says he is saving money to return to the Caribbean island of St. John later this week. While he has called the Roaring Fork Valley home for about 20 years, he says the same of St. John and also Huntington Beach, California.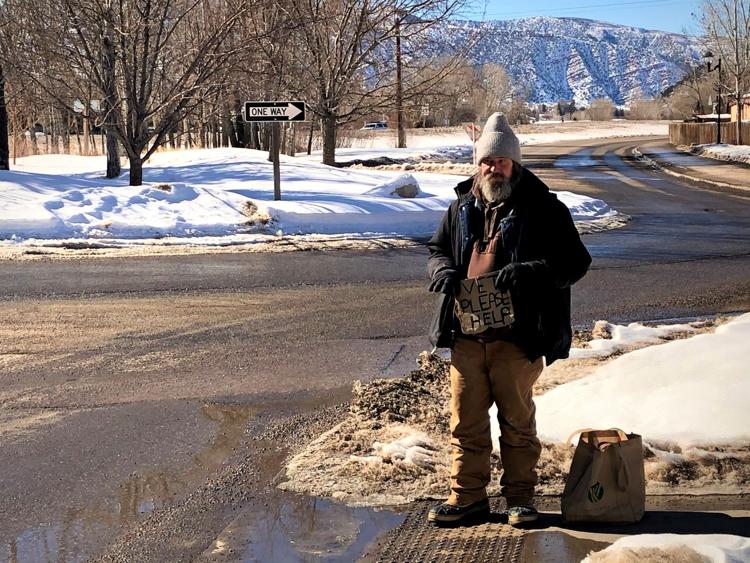 "I've been here for so many years I'm definitely a local," he says of Basalt and Aspen. "But I'm ready for some white sand."
Gross was in St. John six months ago when a car hit him. Both of his feet were broken. When he returned to the U.S. for medical attention, doctors discovered he had colon cancer. He says he underwent radiation treatments and chemotherapy, and now the cancer is in remission.
Affable, burly and bearded, the 60-year-old says he has kept up with the fledgling Pitkin County government initiative to eradicate homelessness in the area. He reads the newspaper sometimes.
Gross says he's not interested in obtaining temporary or permanent housing. Though he has a lot of friends, he likes to be on his own, roaming from place to place, doing things his way. The people of the valley are generous to him — but on his terms.
"It all gets really regimented when they try to put you here or there, and suddenly there's all these rules and regulations," he says. "I was in the military. I don't need it, man. I did my bit."
That doesn't mean the valley winters are easy for someone in his position. Gross has two sleeping bags, both of which are designed to keep a person warm when temperatures fall below zero. Using both, he can stay comfortable.
When the outdoor elements are too rough, "I can couch surf too. I know a lot of people. I just try not to bother anybody. I prefer my own company; I like to run solo."
Gross says he appreciates the assistance he receives locally from the nonprofit Aspen Homeless Shelter. He occasionally sleeps overnight at St. Mary Catholic Church, which for many years has provided space for the shelter's seasonal facility. Sometimes he goes to the day shelter at the county's human services building, near Aspen Valley Hospital, for a shower and a meal.
He also makes use of the services provided by Feed My Sheep, a nonprofit that operates a winter overnight shelter in Glenwood Springs. He says it's OK, but he prefers the company of the upper-valley folks.
"The homeless people down in Glenwood, there's a lot of tweakers and addicts, of whatever drug they choose, or alcohol. I just don't dig that environment," he says. "I like a little wine, a little weed. I'm an old hippie."
Gross voices respect for Dr. Vince Savage, director of Aspen's day and winter shelters, for the way he deals with different behaviors.
"Dr. 'Vin' keeps a handle on all that stuff. Everybody has their own character. Some have mental disorders, some people act up. Dr. 'Vin' treats everybody the same," he says.
Gross says law enforcement in Aspen and Basalt know him and treat him fairly. Typically the local police don't confront homeless people unless someone is causing trouble, according to him.
"The cops in Basalt don't harass me. They don't hassle me in Aspen either. They know I'm in a difficult situation. They know who I am. They know me by first name."
He admits his lifestyle isn't easy. "Most people couldn't do it, ­especially those who are around my age. It can be thick," Gross says.
Other homeless people may or may not want to participate in housing programs, or receive other services related to homelessness and housing instability that the county is looking to streamline, but it's just not for him.
"It depends on whether people want to tolerate the BS, because [when you get into a program] they're going to want you to do this and that," Gross says.
"Everybody's running from something," he continues. "Some people just want to be out on their own, enjoying their freedom and the solace. But like I said, to do this you have to really enjoy your own company."
While accepting money or food or nonalcoholic drinks from people at the Basalt roundabout, Gross flashes a smile and greets his well-wishers. Some even pat him on the back as they depart.
"I'm as free as the breeze," he says in a happy-go-lucky tone. "I don't need luck; I've already got it."
'Functional zero' and 'housing first'
The local coalition to end homelessness has been meeting quarterly since October 2018. Led by the county's human services department, the diverse group consists of numerous community stakeholders from throughout the valley: police, elected officials, clergy, health care providers, nonprofit managers, homeless people and individuals representing other fields.
The participants have been divided into various committees that have provided input into numerous topics surrounding "housing instability." Given the complexities related to the topic and the diversity of opinions from the group, county human services officials only last month released a draft plan that lists the coalition's short- and long-term goals.
On the front burner: expanding and stabilizing case-management systems and access to mental health resources, along with creating a "rapid re-housing" program for people who have lost their housing within a matter of days or a few weeks. Long-term goals include the establishment of a 24-hour emergency shelter, an end to veteran homelessness by 2022 and an end to chronic homelessness by 2025.
The plan is broad. There is no mention about where a 24-hour emergency shelter could be located in the Aspen area. Nor does it identify places where new housing might be built to assist homeless people in the transition from outdoor life to a stable indoor living environment. Those are difficult questions that may only be answered when government funding becomes available or community partnerships are secured.
One thing appears to be certain: A majority of the coalition, and the facilitators guiding the initiative, are committed to setting up a "continuum of services" for the homeless that starts with housing and follows with physical and mental health care, job training and placement, and other potential benefits that would essentially steer homeless people back into the fold of mainstream society, at least to some extent.
Pitkin County, in association with neighboring counties, is partnering with Built for Zero, a program started by the New York nonprofit Community Solutions, to start the process. Built for Zero takes a "housing first" approach to the problem, and suggests that communities get started by creating a comprehensive list of all their homeless. From there, the goal is to house everybody on the list in some way or another until no one remains on it.
While county officials tend to talk generally in the terms of a "countdown to zero," it's actually not as simple as that. Built for Zero has defined a method for achieving "functional zero." Still, the goal is considered actual, not symbolic.
"A community has ended veteran homelessness when the number of veterans experiencing homelessness is less than the number of veterans a community has proven it can house in a month," Built for Zero says. "Our definition for ending chronic homelessness is the same as the federal government's definition. A community has ended chronic homelessness when the number of people experiencing chronic homelessness is zero, or if not zero, than either three [people] or 0.1 percent of the total number of individuals reported in the most recent point-in-time count, whichever is greater."
While even achieving "functional zero" may seem like a tall order — especially when there are a number of people like Gross who say they would rather roam about unfettered — the effort has had success in several communities.
Highlighted as an example is Rockford, Illinois, where the city's homeless program manager Angie Walker and her team are said to be the first community under Built for Zero to eliminate both chronic and veteran homelessness.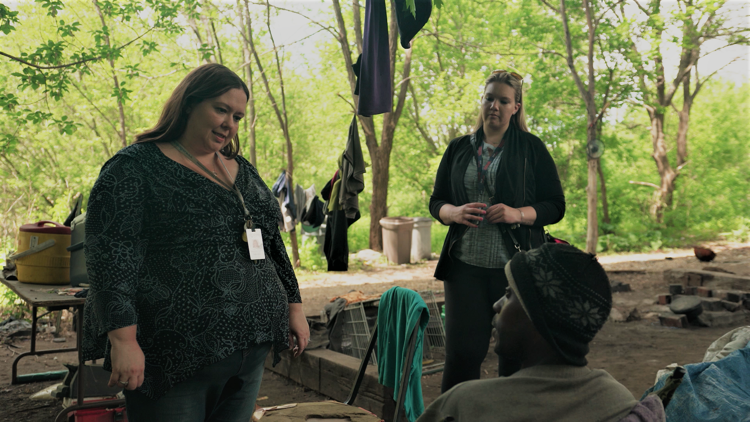 "What happens when sleeping inside feels even scarier than staying on the streets? When Angie Walker and her team joined our Built for Zero initiative and set out to end homelessness in Rockford, Illinois, they knew they would need to find answers to these questions," states promotional material from Built for Zero.
"Finding homes for people experiencing chronic homelessness isn't just about resource challenges. Outreach workers also have to convince people who have given up hope that finding housing is a real possibility. Some are wary that there are unbearable strings attached. Others talk about their friends on the street and what it will mean to leave a familiar group."
Many homeless people have experienced a lot of disappointment in their quest for help — "outreach workers who didn't follow up on promised help with housing, landlords who mistreated them" — and are skeptical when an offer of housing is real, Built for Zero says.
Program officials contend that communities successfully combating homelessness are continually trying new methods, learning what works and then adapting.
Melanie Lewis Dickerson, who leads Built for Zero efforts in Colorado, admitted there are challenges with housing people who, at least initially, say they don't want the help.
"It's not as widespread, or insurmountable, as is often believed," she said in an interview last week. "The key there is, you really have to work together as a community to bring a certain type of determination, creativity and personalized service for these individuals, to figure out a ­resolution to their homelessness that's going to meet their specific needs."
Built for Zero counts 14 examples in which a community has reached "functional zero" either for chronic homeless or for veterans, Lewis Dickerson said. Three communities, including Rockford, have reached that threshold in both arenas.
"We know that it's possible," she said.
You still might see homeless people in those communities where the threshold was met, Lewis Dickerson said. "The situation is such that those people wouldn't be experiencing homelessness for a long amount of time. … The communities can really get people out of homelessness quickly when it does occur."
At January's meeting of the Pitkin County coalition, there was a short discussion of whether there should be punitive measures for homeless clients who don't follow rules. The Aspen Homeless Shelter, for example, doesn't allow drinking or drug use at its day facility or overnight shelter, and will turn away those who exhibit an altered state.
Another question, then, is how to manage people who have been placed into housing but tend to have substance-abuse or behavioral issues.
Lewis Dickerson said Built for Zero doesn't get involved in advising local programs on such details.
"At a high level, our approach and what we support is the 'housing first' philosophy," she said. "There is exhaustive evidence about the success of that approach, which is, rather than forcing people to complete treatment such as mental-health care — and having them earn access to housing by complying — it really is about providing housing and then providing those other ­services alongside."
Generally, Lewis Dickerson said, research shows that 85 percent of people who enter "housing first" programs do not return to a life of homelessness.
Compassionate or enabling?
The Aspen Homeless Shelter's director, Dr. Savage, was initially highly skeptical of the county's initiative after the first meeting in fall 2018, when the coalition was being formed.
Since that time, he's mellowed, attending the quarterly meetings and providing input on various matters related to homelessness. He still raises points that aren't met with much agreement from meeting facilitators and county officials, and his proposal to utilize the Aspen Ambulance District's former headquarters building near Aspen Valley Hospital as a pilot, year-round, 24-hour shelter has yet to gain support.
"We keep bringing it up because we think it makes sense," Savage said, adding half-jokingly that he's been asked not to speak with the media about the building many refer to as the "old Ambobarn."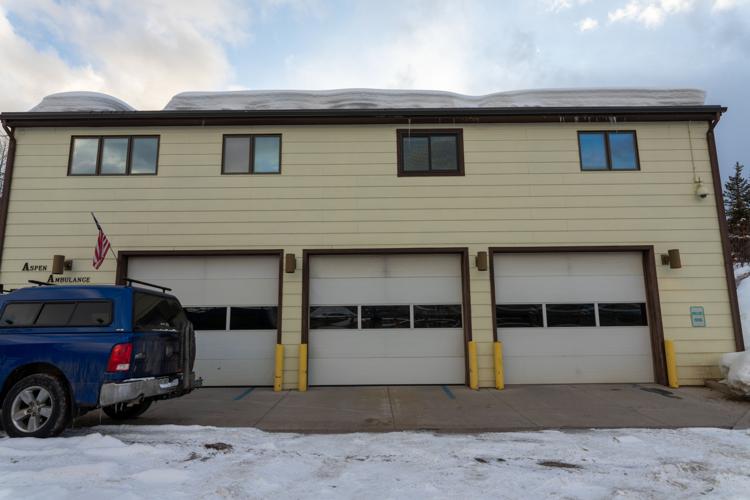 "I'm just trying to stay out of trouble and do my job. My board tells me just to keep doing what we've been doing, and not to worry about everything else," he said.
Savage and his team are in the process of conducting a survey that asks local homeless people whether they want housing and where they would prefer to be housed.
Asked if he thinks all local homeless people would want to live in some type of indoor unit, he said, "Definitely not. Most of them don't want to have to work their butt off to give money to some greedy landlord."
He believes there could be some problems implementing some of the goals evolving from the coalition meetings. For instance, "rapid re-housing" may involve putting some people with behavioral issues up in local hotel rooms. Savage fears that could lead to damaged relationships with local hoteliers who have been generous in occasionally providing rooms for homeless people in the offseason or during other times of need.
"I support getting all the veterans off the street, completely. I appreciate the veterans and I believe they need the extra help," he said. "I don't think the people who are career drunks and people who are just criminal should be rewarded. There's a reason we kick them out of the shelter. It's not because we don't like them. We are very nonjudgmental."
Savage said it's important to be compassionate without enabling people. He also wonders whether widespread community support exists for efforts that might grow the local homeless population.
"People who are working hard and struggling with housing aren't going to feel great about taxpayer dollars being spent on the homeless," he said.
Savage said at the local shelters, he and his staff try to emphasize the need for safety and common sense. Obviously, people who are sick with contagious maladies shouldn't be allowed into the general shelter population.
But, developing shelter facilities that separate segments of the homeless population — those with mental or physical illnesses from the others, for example — will be extremely costly, he noted.
"There are a lot of components to what the county wants to do and you can't do it on a shoestring budget," Savage said. "It's not that they don't mean well. I don't disagree with a lot of the 'pie in the sky' ideas that are coming forward. But are you willing to fund them? How do you fund them?"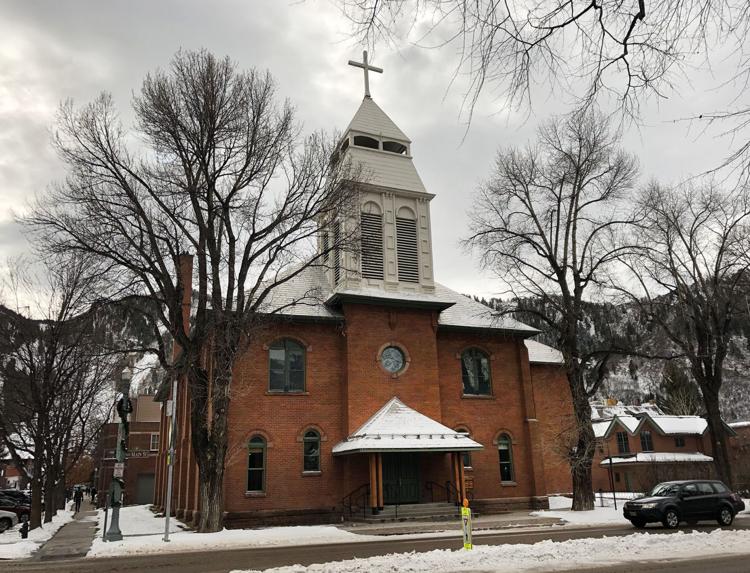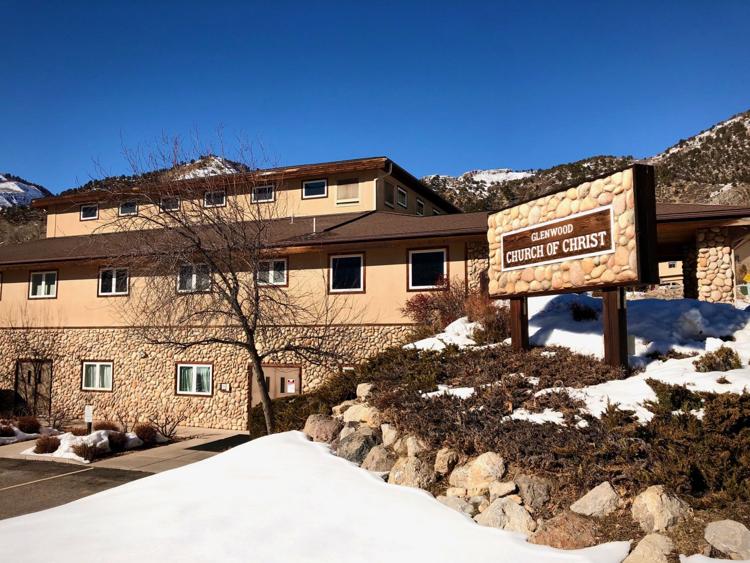 On Monday: Pitkin County's deputy director of human services comments on questions relating to funding and the process in the local initiative to end homelessness.