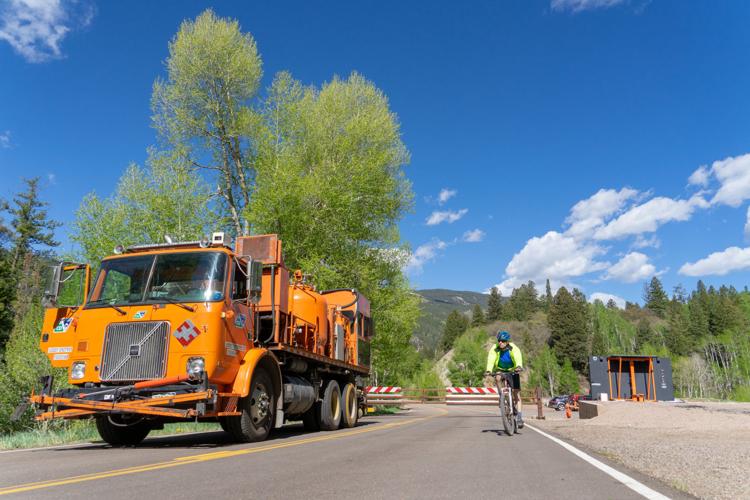 Expect a line of cars on both the Aspen and Twin Lakes sides of Independence Pass when the gates swing open for the season today at noon.
"Every year there are people who want to be the first ones" over the pass, which has been shuttered since November, said Tracy Truelove, Colorado Department of Transportation Region 3 communications manager. Truelove has been part of that queue on State Highway 82 for the past five years, she said, though circumstances today will keep her from the line-up of drivers over this Continental Divide route.
"I know people are pretty excited about not being landlocked," she said.
On Wednesday, CDOT crews were finishing up striping, having completed final paving efforts, including pothole and guard rail repair, last week. The last of the avalanche mitigation work was completed on May 18, she said.
Indicative of the low snowpack this year, the crews weren't able to get a slide path to run to the road during the mitigation work, even on Beeler grade, the steep stretch near the summit on the Twin Lakes side.
The 12,095-foot  summit was actually broached three weeks ago, which is earlier than usual.
"A lot of times, the week before (the scheduled opening) we're trying to break through the summit on the Aspen side," Truelove said.
Asked what the crews had noted about popular ski routes such as Mountain Boy or Fourth of July Bowl, Truelove said that she couldn't report back since many on the crew who worked this project aren't skiers.