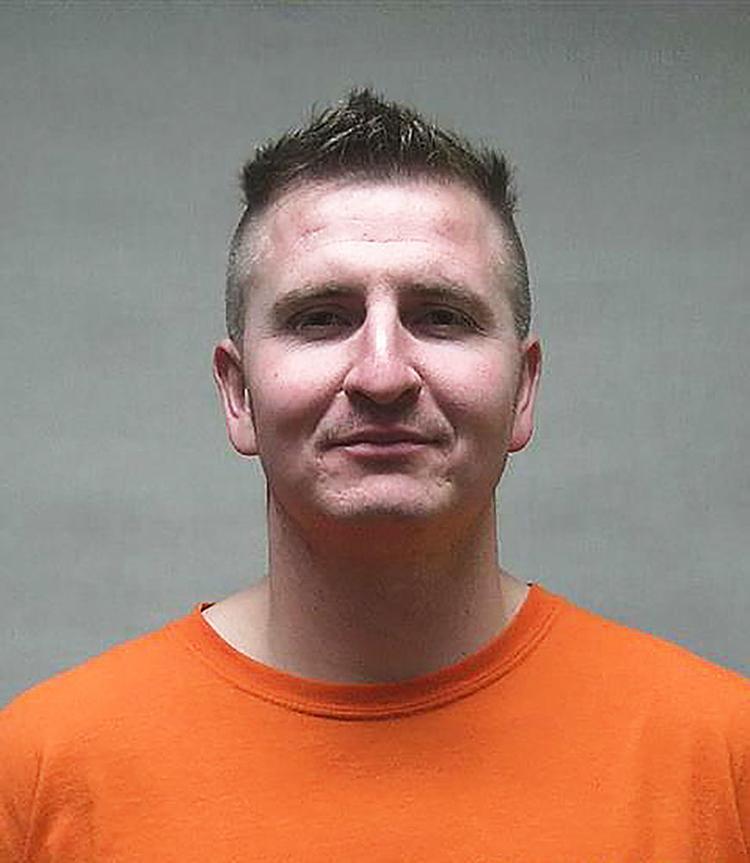 A Colorado Springs man who in 2016 took three people hostage near Independence Pass pleaded guilty to class 3 felony attempted first-degree kidnapping — with a crime of violence sentence enhancer — and class 5 felony menacing in Pitkin County District Court Tuesday.
Brolin McConnell, 33, will spend between eight and 20 years in the Colorado Department of Corrections, per the plea agreement. Thanks to an October ruling by the Colorado Supreme Court that stipulated an offender can no longer receive both prison and probationary sentences from the same case, Judge Seldin hinted that he may feel it necessary to order a more intermediate sentence.
"Is the agreement of the parties strictly to a Department of Corrections sentence, or does the court have the flexibility under the terms of this disposition to dispose a Department of Corrections on one count and a probationary sentence on the other, such that after the Department of Corrections sentence were concluded, a probationary sentence might run for some period of time?" Seldin asked.
Before the Colorado Supreme Court's recent ruling, it was not unusual for an offender to receive a prison sentence for one count and a probationary sentence for another — in essence, a convict would spend a few years in prison but then continue to be supervised by the state for several years after release. Proponents of the practice maintain that it's a rehabilitation option to curtail offenders becoming re-offenders. Opponents, however, contend that probation is a sentencing alternative to prison, and as such, judges should order either one or the other, but not both.
The Supreme Court agreed with the latter argument in a unanimous decision, of which McConnell's Denver-based attorney, Stephen Burstein, of Springer & Steinberg, reminded Seldin.
"There is newer case law out of [the Colorado Supreme Court] that unfortunately does not have that option anymore," he said.
"Well, that's too bad," Seldin said, with some laughter. "As a sentencing tool, that would give the court a little more flexibility to tailor a sentence that might, in the court's view, be positioned to yield a more just outcome. But, I certainly can't issue an illegal sentence, so I will follow the Supreme Court's lead on that, of course."
Burstein, seemingly sensing Seldin's implication that his client may face more time in prison because of the new sentencing constraints, chimed in.
"Obviously, that doesn't affect parole," he added. 
Deputy District Attorney Don Nottingham acknowledged that reactions to the plea agreement from the three victims that McConnell took hostage at gunpoint on Lincoln Creek Road in July 2016 were mixed.
"I can say that the responses range from relief and happiness to some begrudging acceptance, I would say," he said. "[One victim] certainly felt the offer was too lenient at first, but upon further conversation … understands."
While one victim was present in the courtroom Tuesday, he declined to address the court. All three victims have filed a civil lawsuit against McConnell that alleges personal injuries, but that matter has been stayed until after sentencing, scheduled for Feb. 3. McConnell has been in custody of the Pitkin County Jail since July 27, 2016, following his eventual arrest after an armed standoff with law enforcement.
Seldin outlined the presumptive range of penalties for both the attempted kidnapping and menacing counts in court Tuesday.
"With respect to the charge of attempt to commit first-degree kidnapping, which is enhanced, the presumptive range is 10 to 32 years in the Department of Corrections" with five years of mandatory parole, he said. "In addition, there can be a fine of $3,000 $750,000 imposed. With respect to menacing, you may be sentenced to Department of Corrections for one to three years in length [and two years of mandatory parole]. Any sentence imposed on the menacing charge may care a fine of $1,000 to $100,000."
That doesn't account for the more-than a dozen other felony charges — which included attempted murder — McConnell faced before pleading. A 10-day jury trial had been scheduled to begin Tuesday before it was vacated last month in order to take advantage of the district attorney's offer.
McConnell's most recent plea was not guilty by reason of insanity in December 2017, and he sought a second mental health evaluation after the state in February of this year found him sane and competent to stand trial.
When asked in court Tuesday if he suffered any mental illness, McConnell replied, "No," though he added that he was taking prescribed medications. Seldin found his guilty plea was made voluntarily and of sound mind.