Pitkin County officials say they hope that recent tweaks to the Pitkin Alert emergency notification system to make it more user-friendly, coupled with new arrangements with Eagle and Garfield counties to expand the system's regional capabilities, will lead to an increase in subscribers.
The alert system, which marked its 10-year anniversary in February, provides pertinent information on a vast array of topics via text, email and, occasionally, phone calls. There are four basic categories: emergency, community, schools and business. Within those sections are numerous subcategories. Users can tailor the system — go to pitkinalert.org to subscribe or make changes to your existing account — based on individual preferences, choosing the types of alerts they'd like to receive while opting out of others. Some subscribers want all of them.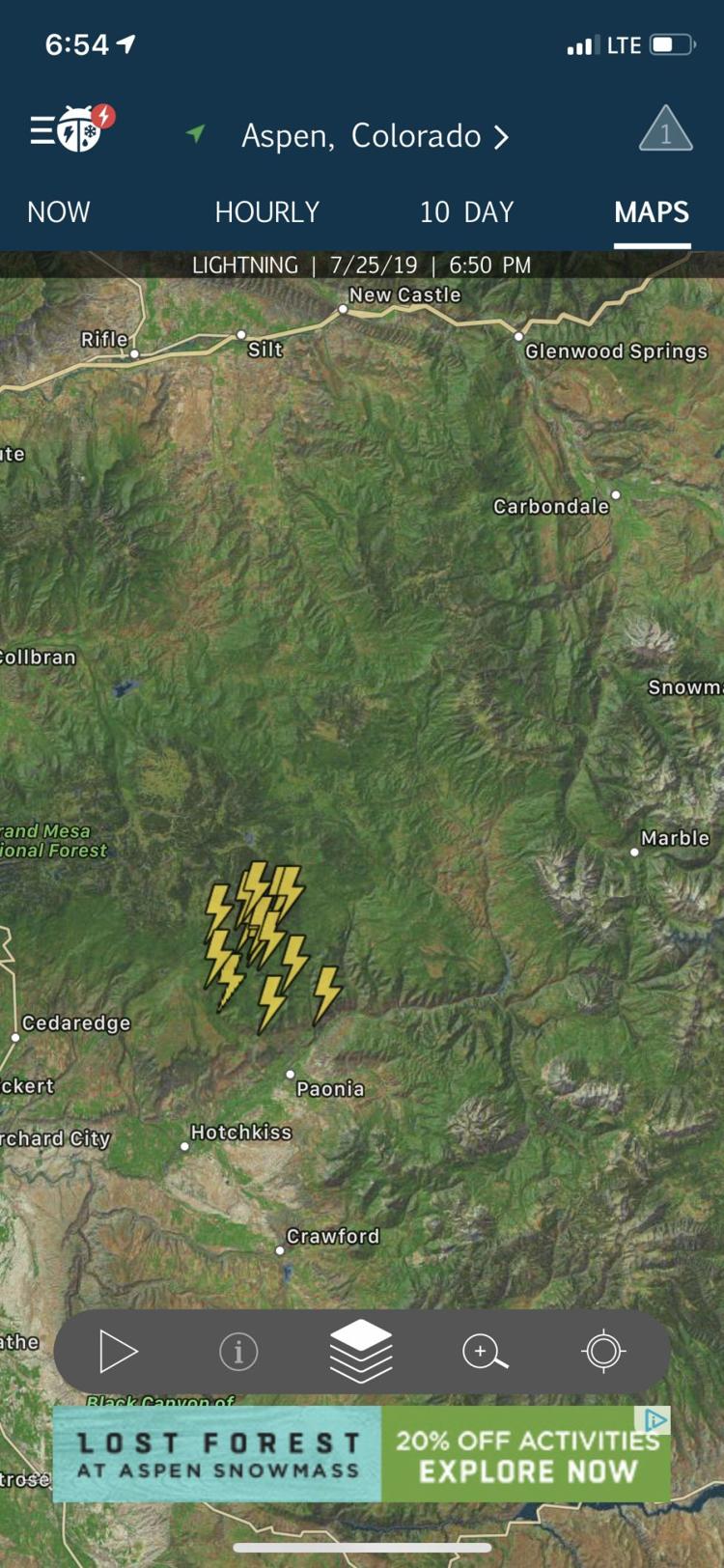 Stuck behind a long line of vehicles on Highway 82 due to a four-car accident with injuries? Chances are a Pitkin Alert will be issued to your phone or email as you sweat out the traffic snarl, perhaps giving you an opportunity to dart out of the quagmire toward an alternate route. Other users might see the alert and decide not to drive near the affected area.
Planning to take your mother-in-law to the airport so she can fly back to New York? The Pitkin Alert system regularly updates the status of the two parking lots: If they are full, you'll be able to get away with letting her off at the curb in lieu of having to park and assist with her luggage inside the terminal.
Feel like a hike? Trail closures are a regular notification under the system. Has a close friend been missing for several days? Pitkin Alert can broadcast information asking the community to be on the lookout. Going camping or golfing but the skies appear threatening? The system passes along information from the National Weather Service about incoming weather systems, including lightning strikes and hailstorms.
County Commissioner Patti Clapper was in office when the system was launched under former county dispatch center communications director Mark Gamrat. She remembers Pitkin Alert getting off to a slow start, in terms of subscribers. Though the data is not exact, previous news reports and estimates from officials suggest that the total number of enrollees has grown from about 2,500 in 2012 to around 10,000 today.
"What really led to more people using it was when we started having some emergency situations, then people became interested in getting information ahead of time," Clapper said. "I think the Lake Christine Fire, just a year ago, really kicked it in. People signed up in droves. Sometimes it takes an emergency to make people realize they need to know about emergencies."
She said she has opted to receive most of the alerts "because I want to be in the know. It's beneficial to me."
Pitkin County Sheriff Joe DiSalvo credits Bruce Romero, who succeeded Gamrat as dispatch director in 2012, with forging necessary improvements in the system that led to its expansion, in concert with other emergency management officials.
In 2016, Brett Loeb succeeded Romero as dispatch center director. Romero is now in Littleton, working as executive director of the Arapahoe County Emergency Communications Service Authority.
Loeb said that last fall, following the Lake Christine Fire, Pitkin Alert underwent another major upgrade that required users to re-subscribe in order to remain on the system.
"I think we've gotten better on how we deliver the message," Loeb said. "Most of the community alerts only go out to text or email. The only time we really call a phone is in an emergency situation. So we've gotten better on not calling people as much."
Most alerts are routed by the county's emergency dispatchers at the behest of local public safety and government officials. Loeb said he wasn't sure whether more alerts are being issued today compared with, say, four years ago. To subscribers, it may seem like more alerts are coming through, since a new feature of the updated system relays notices directly from the National Weather Service without filtering from dispatchers. (That's why so many alerts related to lighting strikes have been issued lately.)
"I think we've gotten more efficient with it and better at selecting the things that people want to know about," Loeb said.
Occasional overkill?
While the Pitkin Alert system is generally viewed as a necessary community asset, officials occasionally hear criticisms involving notifications that don't necessarily qualify as emergency information.
Using an account in which the subscriber has opted to receive all notifications, a quick study of the 54 alerts issued since June 1 shows that 12 involve lightning strikes and eight are related to airport parking problems. Another eight involve traffic impacts and parking issues not related to the airport.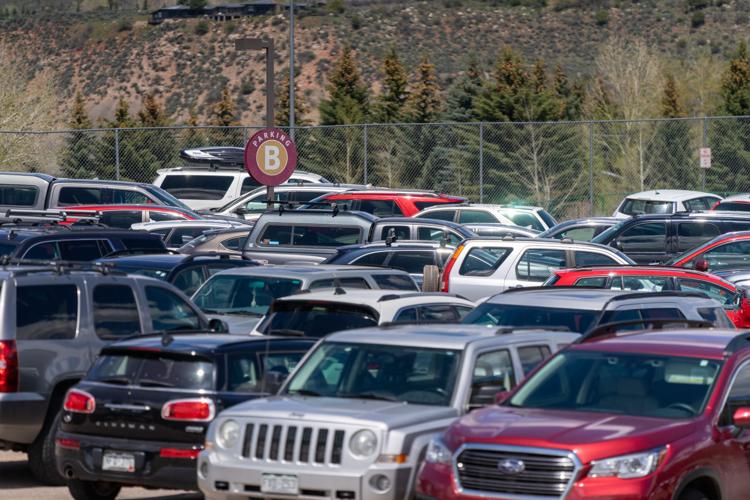 Eleven of the 54 involve serious emergencies such as mountain rescue operations. Seven could be classified as non-emergency community news containing press releases.
Weather alerts involving local lightning strikes, coming directly from the National Weather Service in Grand Junction, flow through the system automatically. Their frequency depends on whether the strike occurs within a five-mile radius of the subscriber's listed home location, according to Loeb.
"We don't touch it," he said. "It's out of our hands."
The weather service can issue alerts not only for lightning, but also high winds, flash floods, thunderstorms, winter storms, and, as previously mentioned, hail. In the aftermath of the Lake Christine Fire, which threatened the heart of Basalt in early July 2018, destroying three houses and scorching 12,588 acres of mostly backcountry land, flash-flooding is a serious threat within the burn-scar areas from Missouri Heights to Basalt Mountain.
However, as with all the other alerts, it should be understood that subscribers will only receive weather notifications if they checked off the box for that category or subcategory, Loeb said.
"We believe if you sign up for it, then that's what you want and it's OK," Loeb said.
Some notifications are issued at the discretion of local authorities or dispatchers: what Loeb described as "things we hadn't planned on," such as a minor power outage in a small section of the county or rocks that fall into a road and disrupt traffic temporarily.
"Often the dispatchers have to decide if it warrants an alert," he said. "You can't win sometimes. It's either too much, or not enough."
Loeb said there's a three-step process that's often used to consider whether to issue an alert. Is public safety affected? Is the information new? Is the information available to the public through other avenues?
The complaints about the system are minimal, he said. In the past, many were related to the "phone-call blasts." Now, the phone calls are only used in serious emergencies, he said.
Again, the message that Loeb and other officials try to relate to those who feel they get too many notifications is simple: Subscribers have the ability to opt out of any type of alert they don't want, simply by logging into their individual accounts on pitkinalert.org.
'Easy to use'
DiSalvo and sheriff's office director of operations Alex Burchetta are big believers in the Pitkin Alert system.
"I think every resident here should be signed up for Pitkin Alert," DiSalvo said. "It's the only way you're going to get instant alerts on anything impacting public events and concerts, to warnings about weather, law enforcement issues, floods and wildfires, anything. You can opt out of certain categories, so it's highly customizable to your needs. It's easy to use."
DiSalvo said the system also can help visitors, especially those who are going to be in the area for more than a few days. In the event of a "super-emergency," the sheriff said, visitors and residents will receive a phone blast regardless if they are signed up for Pitkin Alert.
"The message will hit every cell phone in the area," he said.
It's understood that some people don't want, or need, every alert. In fact, the sheriff himself has opted out of weather notifications.
DiSalvo said he, Burchetta, Loeb and other public-safety officials in the area are always reevaluating the system.
"We chronically have those discussions," the sheriff said. "Are we not getting enough new people signed up because they are getting too much and don't know how to customize it? That's something I think will just come with people getting familiar with the software. But you have to click or unclick the boxes to make sure you get what you want."
Additionally, the system allows subscribers to turn off their alerts during certain times of day, such as overnight when most people sleep.
DiSalvo pointed out that Romero, the former county communications director, in addition to improving the Pitkin Alert system also brought another technological innovation to the area: "Text to 911."
The service allows people who are in situations in which they can't call 911 emergency services — perhaps conditions are such that they have to be discreet — to send a text message.
"We were the first county to do 'Text to 911' in the state," he said.
Burchetta pointed out that the system is bilingual. Subscribers can opt for the alerts in Spanish or English.
He noted that Loeb is currently working with emergency communication officials in Eagle and Garfield counties to upgrade the system so that the three agencies can send messages to subscribers in all three counties.
"So if there is a threat, some type of incident, or a severe weather warning that impacts all three counties, we'll have the ability to do that," Burchetta said.
"It could be a regional alert that says, 'stay in your house, we've got an escapee,'" DiSalvo said. "It could be anything."
Burchetta added that the system allows for "keyword" capabilities. For example, during a special event involving thousands of people such as the X Games, safety considerations demand regular communication with the public. Utilizing "quick response codes" that can be picked up by smartphones, the public can receive all notifications related to parking, security, traffic and other important factors surrounding the event.
Speaking to potential criticisms of the system — such as those relating to notifications about airport parking lots being full — Burchetta said such information is a helpful service to the community.
"You're going to show up at the airport and you can't park — then what are you going to do?" he said. "You can't leave your car on the side of the road and go on vacation."