An investment the city of Aspen and other local governments have made in alternative mobility is proving popular, as the use of two fare-free services — WE-cycle and the Downtowner — surged over 45 percent this year.
The equal upswings suggest that the growth is synergistic and working in concert with a spike in downtown parking rates that took effect this summer. The city's parking director Mitch Osur reported that transactions were down 10 percent and occupancy was down 11 percent in the downtown core in June through August. Parking hit $6 an hour between 11 a.m. and 3 p.m. for metered on-street spaces, and $4 an hour outside of that between 10 a.m. and 6 p.m.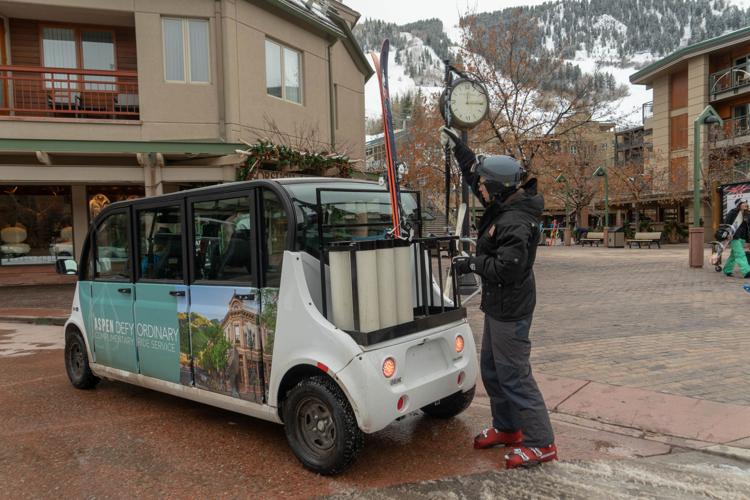 WE-cycle was already the first bike sharing network in a North American ski town when it came online in 2013. Going into this season, by virtue of six-figure annual grants from the city of Aspen, the Roaring Fork Transportation Authority and a master committee of up valley governments, it became free for all users making 30-minutes-or-less trips. In the May-through-October season, riders using the network with nearly 45 stations between Aspen and the midvalley made more than 60,000 WE-cycle trips, a 45 percent increase from 2017.
The "more compelling" statistic, according to WE-cycle founder and director Mirte Mallory, is that the bike-share network's base of unique riders grew by 87 percent.
Bike sharing went from being highly used by a niche group to now becoming more widely adopted throughout the community, Mallory said.
A key element in the system's growth is working in tandem with other mobility services, especially where there is alignment in the price point. That's the case with fare free Snowmass-to-Aspen valley RFTA service, free on-demand rides between Castle Creek and east Aspen on the Downtowner and now, outside of winter months, WE-cycle in Aspen and the midvalley.
"I think it's a testament that they are complementary modes," Mallory said. A having a "suite of options" available magnifies the impact each one would have individually in helping people be part of the solution when it come's to the valley's urban-like congestion.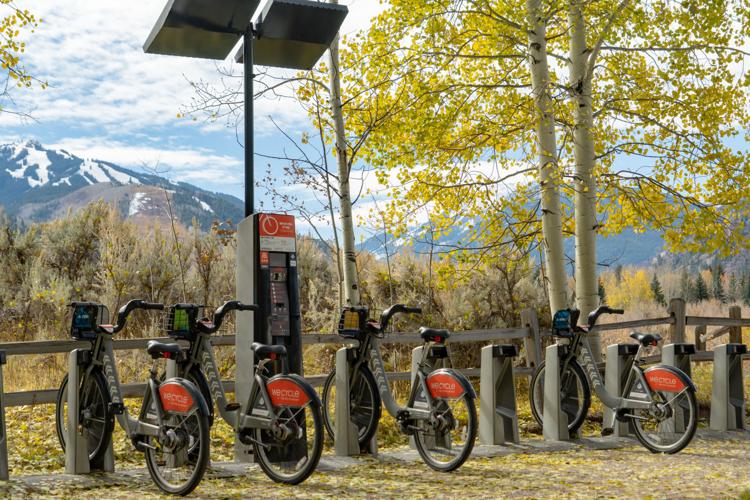 The Downtowner has been free since it debuted in 2016, but its popularity has grown. Users hail a ride with a mobile app and are picked up in an electric vehicle. The average wait time is around 5 minutes, according to John Krueger, city of Aspen transportation director.
The Downtowner has seen a 48 percent increase in rides this year through October and a 43 percent increase in passengers, Krueger said. Florida-based company with operations there and in California purchased two additional vehicles for Aspen going into this winter, he added.
As the service becomes more familiar to residents and visitors, its use continues to grown, Krueger said.
"The word is out," he said. "People like it, it's free, and that the Downtowner provides excellent service."
A certain portion of the growth this summer may have also have been related to the Castle Creek Bridge-Hallam Street corridor project, which saw the busy Eighth Street bus stops off line.
Osur, the parking director, raised another data point as a signal of transportation policy success. Sales tax returns were up in June, July ad August, 5, 9 and 4 percent, respectively.
"If I do all this, get the intended consequences [of fewer cars parking downtown] and retail sales go down, then it's a failure," he said. With sales on the rise, he said, it proves that cars don't buy anything — people do.
Curtis Wackerle is the editor of Aspen Daily News. He can be reached at curtis@aspendailynews.com or on Twitter @CurtisWackerle.