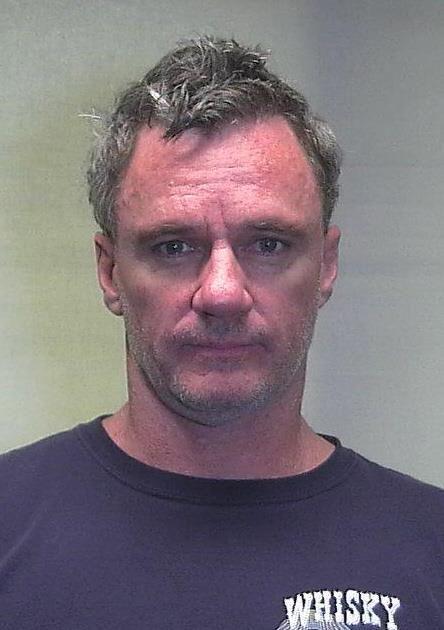 Authorities say the investigation of an Aspen man who's been charged with possessing and distributing child pornography is continuing.
Blair Gibsone, 48, appeared in Pitkin County District Court on Monday and was advised by Judge Chris Seldin that he faces two felony counts relating to alleged sexual exploitation of a child. 
If convicted of the first count, a class 3 felony, he would face four years to life in state prison and potential fines of $3,000 to $750,000. The second count is a class 4 felony that carries a potential prison term of two years to life upon conviction.
Several of Gibsone's belongings — including a smartphone, laptop, computer tablet and flash drives — were seized when his East Main Street residence was searched on June 22. He was arrested that day, and posted a bond of $7,500.
Gibsone allegedly sent nude photographs of young children to a former co-worker during a chat via Facebook Messenger a few days before his arrest. The chat was monitored and assisted by an Aspen Police Department investigator who was working with Gibsone's co-worker to determine whether he had been engaging in illegal activity.
Also during the chat, Gibsone allegedly told the friend that he had engaged in sexual relations with a minor female whom he had been babysitting on a regular basis, describing oral and digital contact. However, when questioned by police, Gibsone reportedly denied that he had ever done any babysitting. None of the charges levied against him relate to sexual assault.
Seldin noted in court that the charges solely relate to pornographic content. If more information is found that would lead to new charges, he will be re-arrested. Prosecutor Tony Hershey added, "There is no identifiable victim at this time."
Seldin reminded Gibsone that, under the conditions of his bond, he is to not have any contact with persons under 18 years old. He also cannot contact, harass, confront or intimidate any potential witnesses in the case.
Gibsone, a citizen of New Zealand, has signed a waiver of extradition. He said in court that he has applied for legal counsel with the local public defender's office.
Authorities said that so far, more than 20 pornographic images of children have been detected on Gibsone's smartphone. The examination of the rest of his computer equipment continues.