Were it not so anachronistic in this age of visual pixelation, it would be difficult to resist writing that Jennifer Rose Clasen has stop bath and fixer coursing through her circulatory system.
Clasen, who graduated from Aspen High School in 1997, is the daughter of Laura and Norm Clasen. Norm, who has lived in the Roaring Fork Valley for more than 50 years, operated a small, cutting-edge design studio in the 1960s in Aspen called Studio Three. His clients came to include Demetre sweaters, Obermeyer, K2, White Stag, Smith, Pre and Dynamic skis and Lange, manufacturer of the world's first plastic ski boot. He is perhaps best known as being the main photographer for the iconic "Marlboro Man" advertising series, a gig he held for more than a decade
So, when people learn that Jennifer is now one of the hottest unit still photographers — a very niche component of the Hollywood film and TV industry — they can be forgiven for assuming that she jumped into her dad's footsteps pretty much as soon as she could walk.
They would be both wrong and right.
Jennifer Clasen wanted to become a doctor. She had gone clear through her four-year pre-med program when she decided to take a gap year to clear her head and explore the world. She bought a round-the-world plane ticket and flew off into the great unknown.
"I graduated in bio-psychology at UC Santa Clara and I wanted to travel and see the world before I committed to eight more years of medical study and loans," Clasen said. "So I took a gap year, saved up money and traveled around the world for a year-and-a-half with a backpack."
She ended up taking advantage of a connection made years prior in the Roaring Fork Valley.
"I went to the Aspen Community School, which I think really shaped me in very deep ways," she said. "When I went there, it was 60 kids in a barn from first grade to eighth grade. This woman named Carlyle Kyzer Stem was working in Malawi during my childhood and she actually came into our school and had these letters from kids in Malawi and said she really wanted to establish some pen pals. She wanted to know if there were any kids who would be interested. I was fortunate enough to be one of those kids.
"So I had this pen pal in Malawi all through high school," Clasen ­continued. "Our little group raised money to send textbooks to over there. When I decided to take my gap year, I had a wild hair that I wanted to find my old pen pal. I reconnected with Carlyle, and Carlyle connected me with some people in Malawi and that was definitely the beginning. I went into an area of the country with no electricity and people had never seen a white person before. It was really deep tribal country and I was involved in this incredible NGO called the Malawi Children's Village while there. That was the beginning of everything changing."
During her travels — during which time she visited 30 countries — she started taking photos.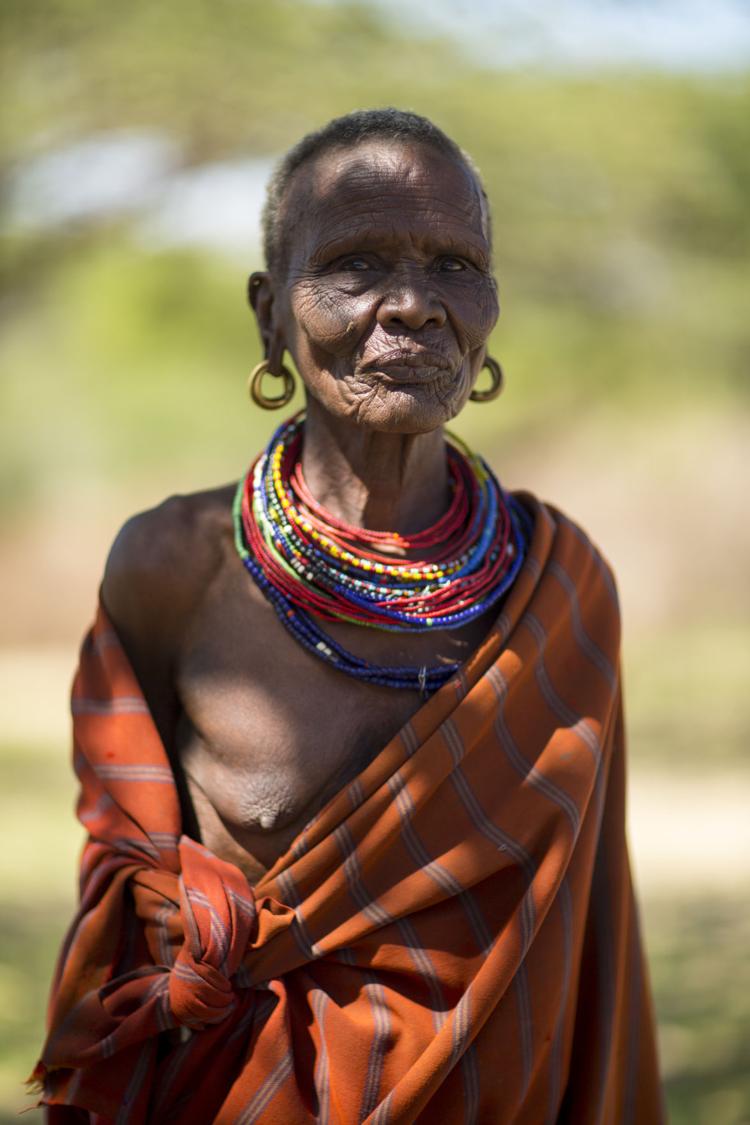 "I had a little camera, which was my first, for this trip," she said. "I had bought a Nikon Coolpix point and shoot, one of the first digital ones they ever made. I found myself in this country that was mind-blowingly different from anything I had ever known and it just changed me completely and I also just couldn't stop trying to document what I was seeing. I wanted to share with people who hadn't seen it what was happening there.
"I went on from Malawi to India, which was duly inspiring and confronting and all those things," Clasen continued. "It was like somebody had lit a fire under me."
Any thoughts of going to med school went up in smoke.
When she returned home to the Roaring Fork Valley, Clasen broke the news to parents who had just helped pay her way through college that she was changing aspirational gears in a serious way.
"I came home and said 'Dad, I want to be a humanitarian ­photojournalist,'" Clasen said. "And he asked, 'Are you sure about that?' And I said 'yeah.' I think he hesitated for a minute thinking about how hard it is to make a living as a photographer, even as successful as he was, and then watching your child decide to go down that path.
"He saw some of the pictures I took while I was out there and immediately shifted and started trying to support me," she continued.
Given that the Roaring Fork Valley is full to brimming with world-class shooters, Clasen decided to seek out some readily-available input from someone who did not share her surname.
"I remember having breakfast at the Main Street Bakery in Aspen with Jeffery Aaronson, who has worked for National Geographic and Smithsonian and has had this mind-blowing career," she said. "At that time, I was walking around as a 22-year-old saying, 'I'm going to be a humanitarian photographer!' Jeffrey was very honest with me and asked me a lot of very real questions. He pointed out to me that humanitarian work might not make the most money, like paying rent. He was very real with me about his experiences being a traveling photographer. He said what I was looking at was 'not my realm of photography, but let me set you up with some people I know who have done that kind of work.' I just started picking their brains."
Of her decision to trade a scalpel for a DSLR, she said, "You know when you know."
It certainly did not hurt having a father who already knew a thing or two about stuff like apertures and shutter speeds.
"Nobody can deny that I trotted along behind him my whole life as a child and absolutely you grow up with someone who sees the world in a certain way and says, 'Oh god, stop and look at that light and look at that, isn't it inspiring?' There can't be any way those experiences weren't infused in me, of living in this valley and being so connected with the valley. I think if I had grown up in a city, that wouldn't have happened. With my dad, it has always been like having a twin, but he's a parent instead. We've always had this deep connection.
"My dad and I taught photography for six years together in Africa, Cuba and Burma," she continued. "We also taught here in the United States in some of the areas with some of the old wranglers from his 'Marlboro' years — really deep country areas."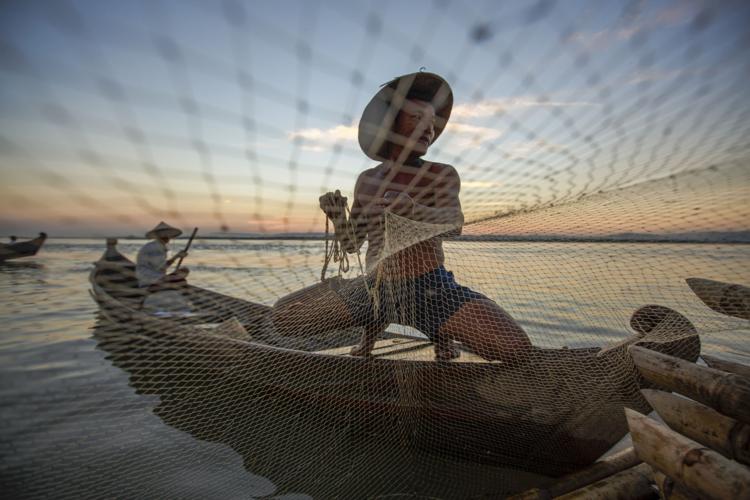 Clasen first went to Los Angeles in 2004.
"It was a total accident," she said. "It was never my intention to get into the film industry. It just kind of happened."
A friend from grade school called Clasen and asked if she would come and work on his low-budget film in L.A.
On a podcast interview with AlphaUniverse.com editor Christopher Robinson in July 2018, Clasen said, "I said 'no' three times before he finally convinced me to road trip out to L.A. with his brother."
Clasen had to be convinced, she said on that podcast, because she had already decided her life's direction and she did not want to deviate from that plan.
"Besides, I was a Colorado mountain girl and all I knew about L.A. was that people shot at each other on the freeway," she said.
At the same time, though, she was interested to see what the film industry was all about.
It ended up being a positive experience that, like her trip to Malawi, changed the trajectory of her life.
"Working on an independent film is a totally magical experience," Clasen told Robinson. "I also discovered that L.A. is not what I thought it was."
She eventually found a way to balance her desire to do humanitarian/documentary-type photography with her need to pay the bills.
"I ended up getting hired as a camera trainee," she said. "I eventually worked as a camera trainee for 'Spider-Man 3,' which was kind of my first huge $400 million experience. I wasn't taking still photographs, just training in the camera department. Shortly thereafter, I went back to documentary world I love."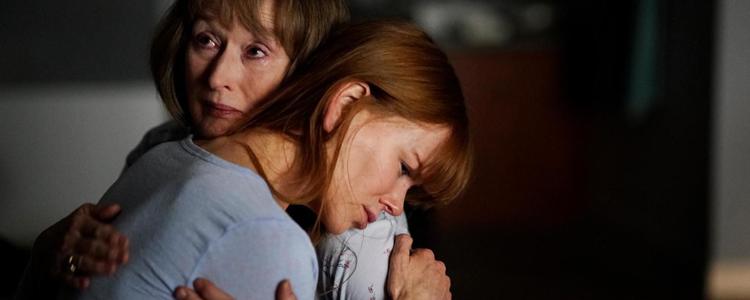 Through word of mouth and good connections, she ended up getting hired to work as a still photographer for movie and television, which means, among other things, that she photographs films as they are being made.
"A professional still photographer is very niche thing in the industry," she said. "I'm basically whatever the needs of the network might be photographically. Those needs can be quite extensive. I'm on set while the filming is happening. I'll answer to the advertising department, the social media department, the publicity department.
"I get to be there while they're filming and I get to document what's happening," Clasen continued. "I photograph stills that look like they came out of the camera. I put together asides — anything they could possibly use to publicize or advertise or talk about the filming process. It covers every type of photography, from portraiture to special shoots. I achieve all of that by being with everyone every day. I'm a fly on the wall but I really need to get close to the action. Pretty much I work directly with the studio because I am freelance so I don't work for them per se. They'll just call me and say we'd like to work with you on such and such a project."
Clasen's standing among members of her profession has now reached pinnacle status.
She has worked for HBO, Amazon, Netflix, Marvel, Fox, FX, Disney, Sony, Paramount, Universal, Warner Brothers, Turner and more.
Her images have been published in the New York Times, LA Times, Washington Post, Daily Telegraph, The Guardian, Time Magazine, Vanity Fair, BBC, Newsweek and Rolling Stone.
She has worked with Meryl Streep, Nicole Kidman, Reese Witherspoon, Laura Dern, Zoe Kravitz, Lilly Collins, Julia Roberts, Elton John, JK Simmons, John Krasinski, Chevy Chase, Dakota Fanning, Rita Wilson, Kurt Russell, Kate Hudson, Kristen Stewart, Pink and Matt Bomber.
She worked for four-and-a-half years with the "Transparent" series, which, she said, was a "groundbreaking TV series about an older transgender character."
In 2018, she worked in Monterrey, Calif., on the second season of the Golden Globe and Emmy-Award-winning HBO series, "Big Little Lies," with Meryl Streep and Reese Witherspoon. She has gone to Colombia to work on the "Jack Ryan" series.
Last year, her effort and talent were recognized when she won the International Cinematographers Guild award for Excellence in Unit Still Photography for Television Award.
She was also accepted into the Society of Motion Picture Still Photographers
"It's a society for older and wiser people in the industry," she said. "I was one of the first-ever television photographers accepted, rather than just feature films. The bylaws for acceptance changed that year. You have to be nominated by two of your peers and then voted in by the entire membership. That really meant a lot to me to be nominated and accepted by my peers that I've always looked up to. It was even more special to be so young and to be one of the first television photographers ever accepted. 2018 was a big year for me.
"My passion remains humanitarian documentary work," Clasen continued. "I want to continue to shift my life a little bit so I can do more work with Doctors Without Borders and those types of organizations."
To that end, Clasen is beginning the process of purposefully uprooting herself.
"I've spent the last four months converting my house in L.A. into an Airbnb rental," she said. "I lived out of my suitcase for about 15 months. Between work and personal travel, I just realized that I'm still most comfortable living that way and, just like I was when I first traveled, I realized I need to stop fighting who I am and live out of my suitcase. I give up the house in a few months and I'll take next project that comes along. I'm in negotiations for a project right now. In between, I'll do personal work.
"I love the experiences and locations I've had the opportunity to see and shoot and the extraordinary human beings I've had the opportunity to work with over the years, most of whom you'll never hear of but are truly remarkable people and artists," Clasen continued. "I'm very clear on the fact that this is the reason I love what I do. It's the humans and the incredible adventures and opportunities to go places I would probably otherwise never get to access. All through school, I wanted to feel super passionate about something and I hadn't found it. It found me."