A true love story is taking shape in Aspen this weekend. It stars 2023 Oscar nominee Judd Hirsch and wife Kathryn Danielle for a special telling of the play "Love Letters." 
Presented by Theatre Aspen, the one-night performance on Saturday starring Danielle and Hirsch — who just earned his second Academy Award nomination for his work in Steven Spielberg's "The Fabelmans" — marks an exciting one for Theatre Aspen and its audiences and a moving one for the acting couple. 
It'll be both Danielle and Hirsch's first-ever take on A.R. Gurney's celebrated play, "Love Letters," which centers on two characters who grew up together, went their separate ways but continued to share confidences through an exchange of letters spanning over 50 years of their lifetime. 
"I mean, the interesting challenge is, it is dramatic; it is stageworthy, and then it's just us doing it, so we're gonna make up what an audience will see as a very real thing on stage, as if the people are really there, you know, they're not just letters," Hirsch said. "It's like, anything that we do, the answer is to move [the audience] and then [we] want to know how — how much, which way, which way would that be." 
Theatre Aspen has brought back Karen Azenberg, artistic director of Salt Lake City's Pioneer Theatre Company, to direct the production. It serves as a fundraising event for Theatre Aspen and is part of the organization's 40th anniversary celebration. 
Taking place this Saturday on the grounds of Aspen Meadows, there will first be a VIP cocktail reception and meet-and-greet event with the actors at 6 p.m., followed by the "Love Letters" production starting at 7:30 p.m. (doors open at 7 p.m.) in Paepcke Auditorium. 
Single tickets to attend only the performance are $85 and a limited number are still available to purchase through Theatre Aspen's website. VIP ticket allotment varies based on the level of host support. 
When organizing the benefit performance, Theatre Aspen Producing Director Jed Bernstein had originally brought on actress Marilu Henner to do the play. Henner, who was all in on the opportunity, asked Hirsch — a longtime friend of hers and former co-star from the Emmy Award-winning comedy series "Taxi" — to join her for the intimate Aspen production. They were to reunite as co-stars on stage this weekend. 
Henner notified Theatre Aspen earlier this week that she unfortunately cannot perform in Aspen on Saturday. "She is recovering from a bout of pneumonia that prevents her from flying," Bernstein said in a statement to the Aspen Daily News. 
Bernstein said Henner is on her way to a speedy recovery and that he hopes the actress will join Theatre Aspen for a project in the near future. 
While Henner's presence will be missed, when Theatre Aspen confided in Hirsch about finding a replacement on such short notice, Hirsch didn't have to look far for a new co-star. His wife was the perfect fit. 
"I'm so disappointed that my dearest friend Marilu is unable to travel to Aspen for 'Love Letters,'" Hirsch said in a follow up statement. "Yet, I can think of no better person to join me on stage than my dearest real-life partner and wonderful actress, Kathryn Danielle Hirsch." 
A prominent television actress known for "Mr. Robot," "Superior Donuts" and the film "Notes on an Appearance," among others, Danielle enters her fourth year of marriage with Hirsch; the two have been together for 20 years. 
For the life partners and actors, sharing the stage is not unfamiliar. They've performed alongside one another before, including when they co-starred in a benefit production of "Talley's Folly" — an intimate play which Danielle said is similar in some ways to "Love Letters."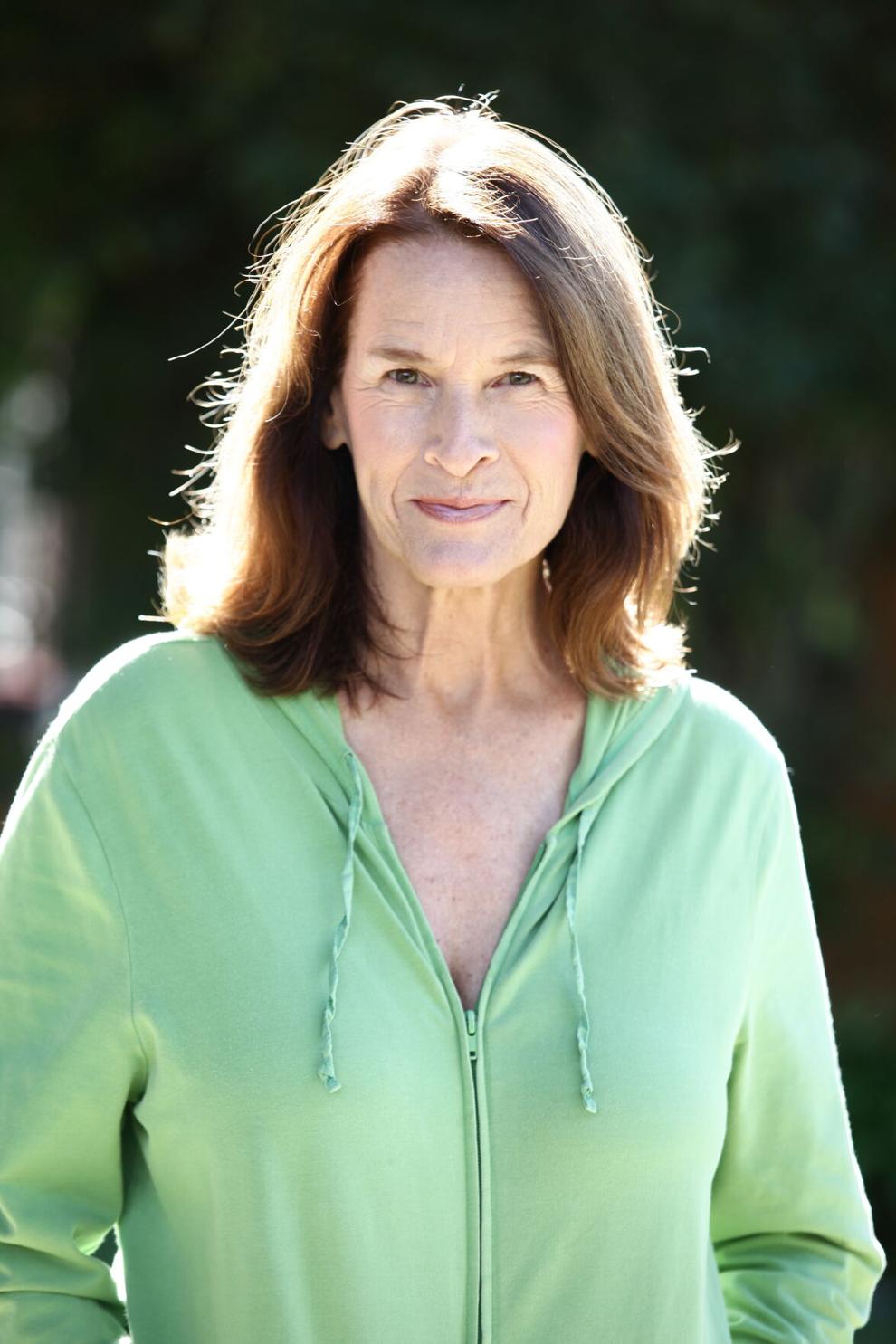 With the news of Henner having to cancel on Monday, Danielle said she tried at a cold read-through of "Love Letters" with her husband to see how it would go. She said the experience was moving. 
"In the moment, it was a wonderful experience actually; I feel it will be a very beautiful ride," Danielle said. "And [Hirsch] I think was just relieved that I could step right in and do it… I say relieved in the sense of like, he knows me; he knows who he's getting with me, where you can bring someone else in and might not have the chemistry or the rapport — you know, you don't know — so at least he has that knowingness with me." 
Gurney's "Love Letters" almost requires that sense of knowingness between its actors. It's staged simply, with the two actors sitting across from each other reading the letters directly from the page. Yet, the acting job is not as simple as it sounds. In fact, it's quite complex. 
One of the things Hirsch noted about this play in particular, is how communicating with the audience a change over time differs from an ordinary play, he said. 
"This one has kind of another adjustment to it, which is called time," Hirsch said. "This one has a time in between each one of the letters, which is not indicated, so that's something for us to play."
The actor went on to discuss another necessity in tackling "Love Letters," which pertains to the listening side of his job. 
 "Anybody who describes acting has to describe the other side: the listening part — which is the actual other part of acting, it's what you're doing all the time, no matter whether you're speaking or not," Hirsch said. "But I'm saying, ['Love Letters'] has that in spades, because the listening is an audience going through you to hear what you hear — they're not going to just hear a letter, they can't. They're going to have to hear it through the actor." 
"Love Letters" was first performed by the playwright himself and actress Holland Taylor at the New York Public Library, before opening in 1988 at the Long Wharf Theatre in New Haven, Connecticut, with Joanna Gleason and John Rubinstein. 
Rubinstein then went on to star in the 1989 off-Broadway premiere with Kathleen Turner. That same year, a Broadway production of "Love Letters" opened at the Edison Theatre in New York, where it ran for nearly 100 performances. The play went on to have successful seasons in other theaters across the country and eventually, across seas — it's been adapted to many different languages. 
"Love Letters" is a universal story, and one that's proven to excel when real-life couples are cast to play the parts. Hirsch and Danielle now look to join a lineage of spouses and partners who have performed the tender love tale. 
"I'm honored to be in the line with all of the many greats before us for A.R. Gurney and all the theaters that have come before us for this play, and it really is a play that speaks for itself, as you all will see," Danielle said. "And I think, you know, having the level of intimacy that couples do, there's always that inside and shorthand and comfort level."
Despite the last minute circumstances of Henner's absence, Theatre Aspen's "Love Letters" has shaped out to be a fitting story for this upcoming Valentine's Day weekend and most likely, a memorable one for Hirsch and Danielle. 
"My wife and I join a long line of spouses taking on these roles, including Sam Elliott and Katharine Ross and Tom Hanks and Rita Wilson," Hirsch said. "We're honored to tackle these characters together and celebrate Valentine's Day with you at Theatre Aspen." 
For more information or to purchase tickets, visit theatreaspen.org.