Eagle County District Judge Paul Dunkelman on Thursday denied motions by the Lake Christine Fire defendants to have their trials moved elsewhere in the state.
Attorneys for defendants Richard Miller and Allison Marcus, both 24, argued in court Thursday morning in Eagle that the massive amount of pre-trial publicity relating to the fire and subsequent impact on midvalley residents would prevent their clients from receiving an impartial jury and fair trial in Eagle County.
Denver attorney Amanda Houseal, who along with Stan Garnett represents Marcus, said that social-media postings and comments in connection with newspaper stories indicate community bias against her client. Marcus allegedly fired the tracer rounds that ignited the blaze shortly before 6 p.m. on July 3 at the Basalt shooting range, according to court documents related to the cases.
"There were hundreds of comments on Facebook that were very negative against my client and Mr. Miller," Houseal said. "Many people were affected by this fire; a lot of people were evacuated."
Houseal asked Dunkelman to allow attorneys to present a questionnaire to potential jurors to gauge their knowledge of the case in the event that he rules against motions for a venue change.
Dunkelman pointed out the unique population split of Eagle County, how it is divided between the Roaring Fork Valley and areas along the Interstate 70 corridor. He said the newspaper articles being cited by the defense primarily came from the Roaring Fork Valley. Coverage of the case has not been as intense in eastern Eagle County, where most of the county's residents reside, the judge suggested.
However, he agreed that publicity surrounding the case has been generally widespread. As for the social-media comments, those could have come from anywhere, the judge noted.
But Houseal countered that many people throughout Eagle County were affected by the fire. She also said the case likely generated more interest from mountain communities than elsewhere in Colorado.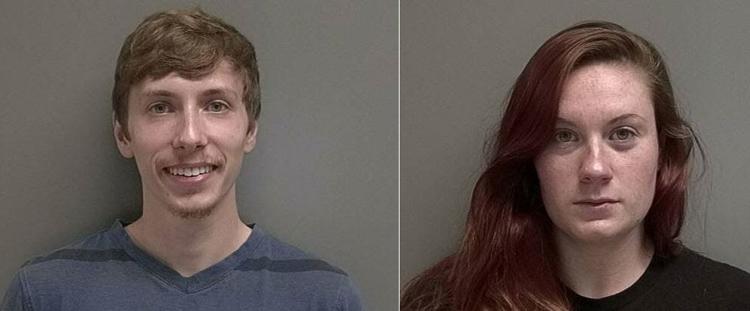 Miller's attorney, Josh Maximon of Boulder, said arrest warrants allege that 1,971 people in Eagle County, from 925 homes, were evacuated by the fire – meaning 3.4 percent of the county's residents were potential victims.
"That's very concerning to me," Maximon said. "This isn't [Timothy] McVeigh, this isn't O.J. Simpson. But in a small community like this, it's actually more concerning. …I would expect everyone knows somebody who went through that experience [of being displaced] and that you really have a jury pool that is a victim in the case, biased in the case, and in those circumstances, in order to preserve Mr. Miller's right to a fair trial, we really need independent people who aren't victims."
Dunkelman said newspaper coverage surrounding Miller's rescue from Highland Bowl at Aspen Highlands in early March likely triggered the concerns about pre-trial publicity and the request for a change of venue. Maximon said the defense had been tracking coverage of the case and comments on social media before the Highlands rescue, but post-rescue comments truly revealed the level of animosity against his client.
"The things that were being said were very cruel," Maximon said.
Johnny Lombardi, who is prosecuting Miller and Marcus along with assistant district attorney Heidi McCollum, explained that he previously was involved with several high-profile cases in Lake County and had no issues getting impartial juries.
He said the majority of recent Facebook comments may not have come from Eagle County residents. Regardless, most of the state knows about the Lake Christine Fire and other fires that plagued the state last summer, Lombardi said.
Discussion between attorneys and the judge then turned to whether a simple questionnaire can eliminate prospective jurors who have overt knowledge of the case and may be biased. Lombardi closed his argument by saying that the trial should be held within the jurisdiction where the crime occurred.
In denying the motions, Dunkelman said media coverage of Miller and Marcus has been "extensive," but not "massive." Most of the coverage came from Roaring Fork Valley newspaper outlets. He also said the Facebook comments were neither massive nor pervasive.
The judge added that although he's not a fan of jury questionnaires, they may be acceptable in the upcoming trial.
Miller and Marcus have been charged with three felony counts of arson in connection with starting the Lake Christine Fire, which burned more than 12,500 acres of midvalley land last summer. Three homes were destroyed in the blaze, which occurred during a Stage 2 fire ban in the midvalley.
In addition to the question of a venue change, two other issues were discussed at Thursday's motions hearing. One was a motion from Garnett to bar statements Miller allegedly made to an Eagle County deputy, minutes after the fire started on July 3, from being used against Marcus.
The other topic concerned the prosecutors' motion to join the two defendants' cases. McCollum has argued that joining the defendants' cases and having one trial makes sense for witnesses and judicial efficiency,
Dunkelman indicated that he would be inclined to suppress certain statements Miller gave if the cases are joined. He said he would issue a ruling on Friday (today) concerning the statements and give the District Attorney's Office a Monday deadline to decide whether it wants to proceed with a single trial.
Should that occur, new dates for a two-week trial would have to be explored among prosecutors and defense attorneys next week to replace the existing schedule of two separate trials between late May and late June.