A jury was told Monday that they will decide if the man who admitted to shooting his estranged wife to death in 2016 should be convicted of premeditated first-degree murder — and face life in prison without parole, or possibly the death penalty — or of killing Blanca Salas while in a fit of methamphetamine-fueled rage.
The latter, because it involves a concept known as "heat of passion," would constitute second-degree murder, and Gustavo Olivo-Tellez, 29, would face 16 to 48 years under state sentencing parameters.
During District Attorney Jeff Cheney's opening statement, graphic photos of the crime scene inside Salas' Spring Valley apartment were shown to the jury of nine men and seven women, four of whom will be named as alternate jurors at the trial's conclusion. Salas' sister sobbed as the photos, including a close-up image of the victim's chin punctured by a bullet, were shown.
After Olivo-Tellez shot her four times on Oct. 7, 2016, Salas, an Aspen High School graduate, collapsed and died next to the crib of the son she had with the defendant.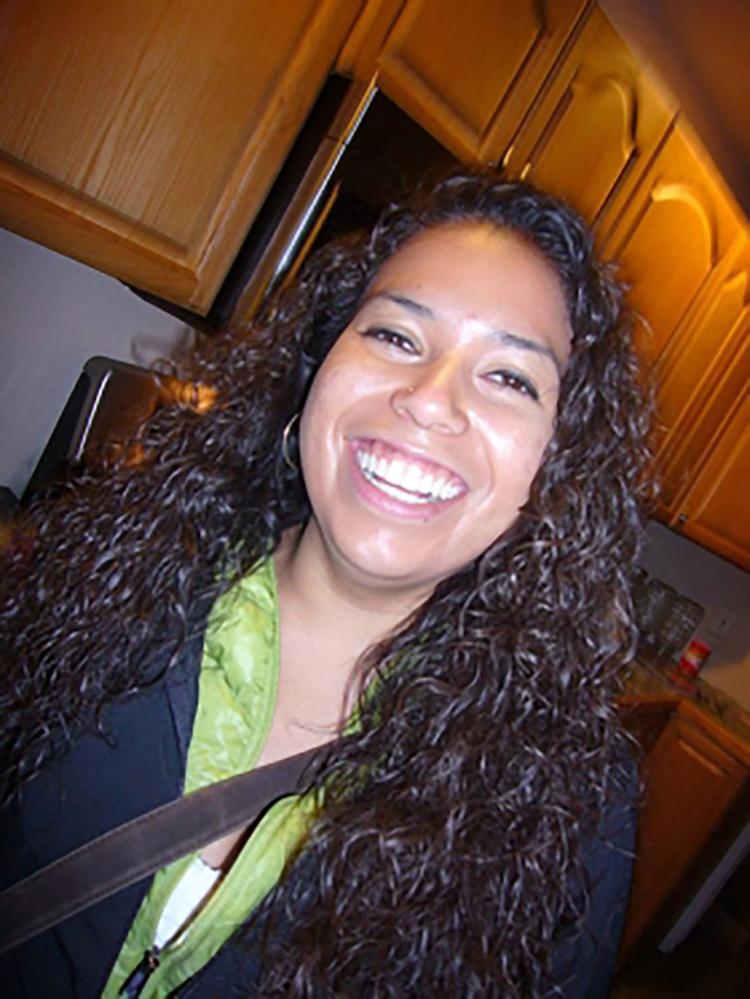 "She was a young woman, just 29 years old, who had her whole life in front of her, and she was murdered," Cheney said.
The evidence will show that Olivo-Tellez, who at the time was spending the work week on the Front Range doing concrete work with family members and traveling to Glenwood on weekends to see his son, then 3, "was burning inside, and he was bent on revenge," the prosecutor said. His anger stemmed from what he perceived as Salas cheating on him.
The murder was premeditated because surveillance footage from a Westminster Walmart showed Olivo-Tellez coaxing his girlfriend, Michelle Castillo, into purchasing a box of 9mm bullets on the morning of the murder, Cheney said. While both were inside the store, "you don't see the accused anywhere near" Castillo when she bought the rounds, he said.
Castillo, 26, pleaded guilty in December 2017 to being an accessory to the homicide and other charges, and was sentenced to 16 years. She is expected to testify about Olivo-Tellez's drug use and paranoia.
Olivo-Tellez showed little emotion Monday, mostly staring at the defense table, until defense attorney Garth McCarty began speaking about his client's copious use of meth and alcohol.
Defendant 'snapped' after likely sarcastic comment
McCarty and his co-counsel, Ryan Dawson, emphasized that they were not asking jurors to relieve their client of the consequences of his actions. But while Olivo-Tellez did murder Salas, it was not murder in the first degree, Dawson said.
Their decade-or-so relationship was a "cycle of toxicity and volatility," he said.
After one of his trips to Glenwood, Salas gave him an old cell phone because his was broken, McCarty said. On it, he apparently found photos of the victim having sex with his drug dealer. That led to a drug-and-alcohol binge in the days leading up to the homicide, McCarty said. His client took off his glasses and wiped away tears.
But his substance abuse had been going on for some time, leading Olivo-Tellez to carry a handgun with him at all times, including sleeping with it under his pillow. He bombarded Salas with text messages asking to reconcile, missives that were rebuffed as the victim told him she was ready to move on.
On the day the victim was killed, Olivo-Tellez — after having consumed 12 beers and three-quarters of a bottle of tequila, along with smoking meth, either the night before or around then — knocked on Salas' door and confronted her about the images. He took the time to place their son in the hallway outside the residence and then followed Salas down a hallway. As they argued, Salas told him, "That's right, I'm screwing them all, including your brothers" and pushed him, McCarty said. "I suspect she was being sarcastic.
"But it was all too much for Gustavo, and he snapped."
Witness says she had never seen victim's son without her mother
After the homicide, Olivo-Tellez, Castillo and the boy went to Veltus Park in Glenwood, where the defendant threw the gun, the box of bullets and his cell phone into the Roaring Fork River (a dive team recovered the first two items, after Olivo-Tellez — by then having written a confession — directed law enforcement days later to the spot).
After throwing the items into the water, the trio drove west, stopping so Olivo-Tellez could pick up a paycheck and abandon his car at a Rifle park-and-ride lot, Cheney said. They eventually drove to the home of Olivo-Tellez's brother in Clifton, near Grand Junction.
Olivo-Tellez's sister-in-law said she was surprised by their visit. She testified Monday that she had never seen the boy without Salas being present and that she had only met Olivo-Tellez and Castillo a few times.
After the defendant asked that she look after the toddler, she told them she was worried that Salas would be angry at her. She asked them where Salas was, and was told "she was at her house but that [she] wouldn't be a problem.
Olivo-Tellez said Salas "was gone," and the woman asked them to clarify, at which point Castillo ran her hand across her neck in a slicing motion. Olivo-Tellez then admitted that he had shot her in the stomach and face, the sister-in-law haltingly testified.
She said she soon went to Grand Junction police and told them what she had been told. Olivo-Tellez and Castillo were arrested in a Grand Junction hotel room the next morning.