Editor's note: Today, the Aspen Daily News continues running responses to a questionnaire given to all city of Aspen council and mayoral candidates, with mayoral candidates answering the same questions presented yesterday to council candidates. The series will continue over the coming days, touching on city leadership, development and housing.
Torre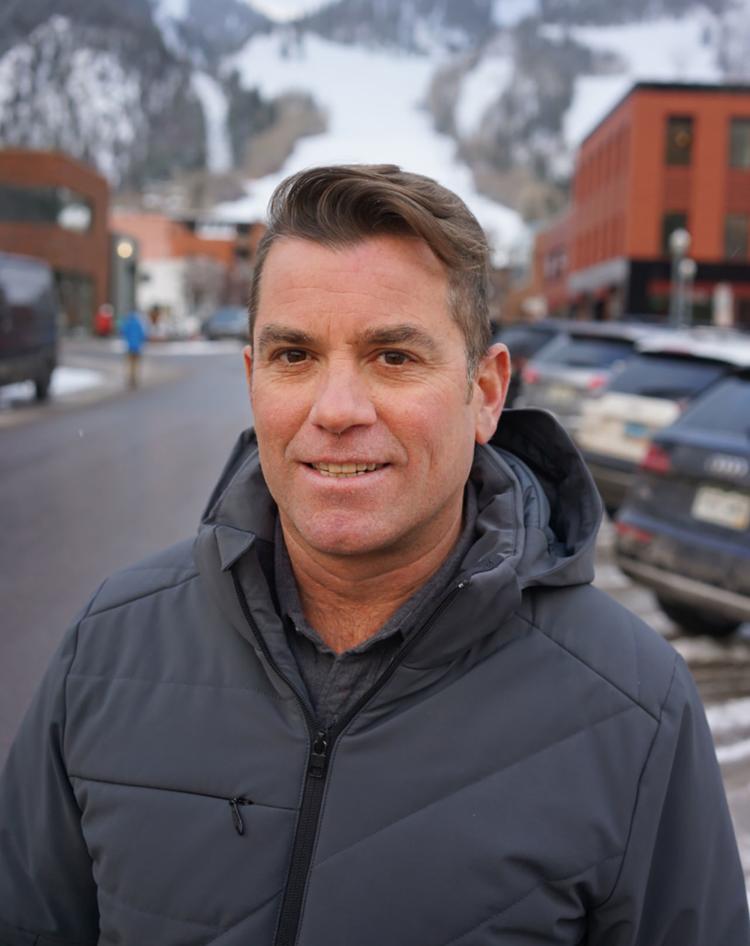 Age: 49
Education: Florida State University, 1987-1990; Aspen State Teachers College 1994.
Occupation: Tennis professional, sound engineer.
Describe a formative experience in your life: The following are two formative experiences in my life that are relevant. And, they are both true. My earlier formative experience was in grade school when my teacher gave the class an assignment instructing us to write about what we wanted to be when we grew up. I gave the enthusiastic answer that, "I wanted to be happy." My teacher was not satisfied with this answer and clarified that her intention was for each student to tell the class about what you wanted to do as a job later in life. So, I refined my response to inform my teacher and the class that when I grew up, I wanted to have a positive impact on other people, and to do positive things for my community and world. That seemed to me like the best work ever, and it still does.
The second, later formative experience for me, was moving to Aspen when I was 24 years old. It is because of making that lucky, life-changing decision that I get to continue to strive for the goals laid out in my first answer. It is because I am here, living in Aspen, and have a persistent goal to improve my community and the world around me, that I am running for mayor today.
When and why did you move to Aspen? I moved to Aspen in 1993. Over the years, I visited Aspen a few times to ski with my friend from college, Shane Smith. As I drove across the country in the summer of '93, when was living in New York and then San Francisco, I stopped in again to visit my friend. The first morning in Aspen, I woke to a crisp, blue sky summer day. As I was marveling at what a beautiful morning it was, Shane asked me if I would like to spend the day hiking, biking, playing tennis, golfing, horseback riding, and/or fishing. I said, "I want to go home, pack up my stuff, and move here."
What do you enjoy most about living here? I have nothing less than a spiritual connection to Aspen as a place. The valley, the mountains, the rivers, the weather and air, Aspen is a special and amazing place. But, it is the people that I enjoy the most. The people that I have met over the years and the people I continue to meet. All the friends that have become family to me, and all the remarkable people that I know make Aspen a town like no other.
If you could change one thing about Aspen, what would it be? The change would be that the people of Aspen elect me as their new mayor this March 5. That way we could start to change the many things that would put Aspen on its best course. We could create a transparent, communicative city hall. We could further support and uplift the community through business, housing and family services. Then, together, we could improve the housing program and support current affordable housing residents in Centennial, Smuggler and Burlingame, etc. We could make positive changes in our environmental policies, bringing waste, recycling and composting forward. We could build less overall and at the same time build more community-benefiting projects. We could make transportation and congestion improvements without punishing the public. We could do so much!
Ann Mullins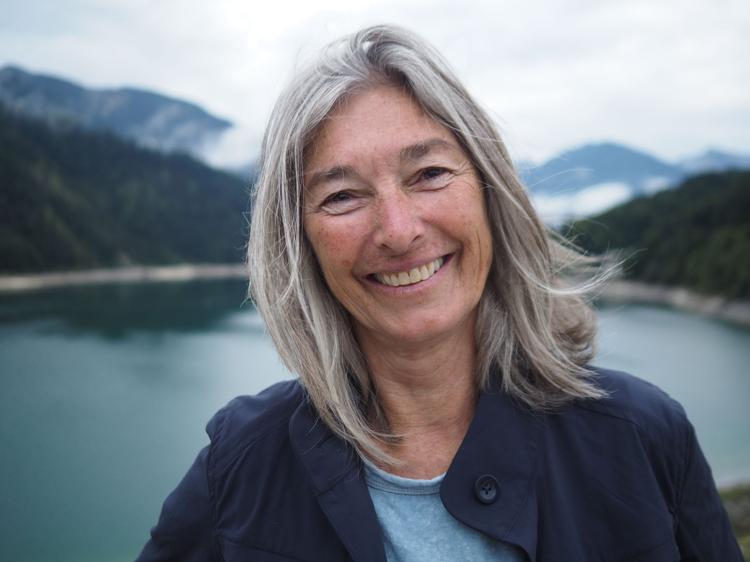 Age: 70
Education: Bachelor's degree in mathematics, Wells College; master's in landscape architecture, Utah State University.
Occupation: Landscape architect/urban designer.
Describe a formative experience in your life: A summer spent in Wyoming as a waitress at a dude ranch. The summer after sophomore year my stepdad's godson, who managed a ranch in Wyoming, called to see if one of his kids (there were 10 of us) wanted to come out to the A Bar A to work for the summer. I grabbed the chance, took the train from Chicago to Laramie, Wyo., and spent three solid months on the ranch. I fell in love with the landscape, the lifestyle, the climate, the people and determined that when I finished college I would come back and settle in the west. And that's what I did.
When and why did you move to Aspen? August 1971 and to ski, or more accurately to learn to ski. I graduated in mathematics from Wells College, a small woman's college in upstate New York. At that time, even with the women's liberation movement gaining traction, the only jobs available to me were secretarial positions or working in a cubicle maze which would become the symbol of corporate drudgery. Not for me and on the advice of my good friend Nancy Westfeldt who had graduated from Wells in math a year earlier, I joined her in Aspen.
What do you enjoy most about living here? One thing? That's difficult but it is probably being outside most of the time. Whether skiing, hiking, walking, or on my bike around town, I spend as much time as possible outside in whatever weather, loving the landscape, the city and the people. A close second is being on city council and having the opportunity to keep the city vital and healthy, supporting an unlimited number of wonderful things to enjoy for myself and others.  
If you could change one thing about Aspen, what would it be? Income inequality. The greatest change I have seen since 1971 is the disparity of income in town. In the '70s some people were perhaps wealthier than others but there was not the enormous gap we see today. The pressures coming from great wealth and the challenges of not having enough money aggravate the housing situation, the job opportunities, the vitality of downtown, the environment and the basic character of town.
Cale Mitchell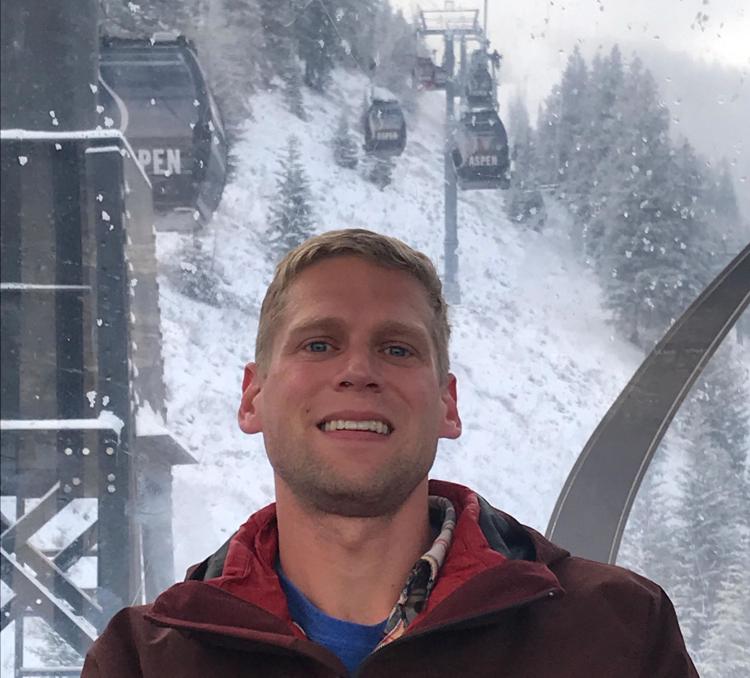 Age: 32
Education: Aspen High School graduate, 2005.
Occupation: Staff accountant at The Little Nell hotel.
Describe a formative experience in your life: My political ambitions began as I watched the bipartisan system of democracy fail to nominate, then elect, a presidential candidate I could support. Realizing that the only impact my voice will make comes on a local level, I began wondering if an inexperienced political apprentice can take the highest office of the free world what is stopping me? The only way to guarantee change is by gathering the support of our community to enact a political movement I can stand behind. Start small, dream big and fight to innovate our government to represent those it was meant to represent; for the people, by the people.
When and why did you move to Aspen? My wife and I moved to Aspen about 8 years ago after years of living downvalley. We moved to Aspen worried about finances but when we crunched the numbers we found the cost of the commute along with the time spent commuting made it illogical to even consider living downvalley anymore.
What do you enjoy most about living here? The one and only reason we live in Aspen is due to the paradise at our fingertips and the ever growing community focus on the sustainability of that paradise.
If you could change one thing about Aspen, what would it be? The stereotype of affluence, consumerism, materialism, and elitism; I want to see Aspen be the guiding light for a future of communal sustainability. With leaders who focus on actions that will change the paradigm of our community, the innovations our small city can create could pave the way for a resurgence of democracy the people support, because it supports the citizens who build it.
Adam Frisch
Age: 51
Education: B.S., University of Colorado-Boulder, economics and art history — dean's list.
Occupation: Aspen City Council; full-time dad (wife Katy works full time, travels a week a month).
Describe a formative experience in your life: The top two formative experiences by a long shot are the births of my children, Felix and Quintessa. Raising them with my wife, Katy, is full of challenges and rewards, and keeps me grounded as to what is truly important in life. Hard to believe it has been 13 and 11 years respectfully.
When and why did you move to Aspen? Nov. 15, 2003. My first Aspen visit was 1977, as a fifth grader with my dad. Growing up ski racing on the 300 vertical feet of Buck Hill in Minnesota, I still remember my feeling of awe at any ski run that lasted longer than 25 seconds, as well as the pricey $16 lift ticket. I was lucky for return visits in high school with Minneapolis friends whom I still thank every time I see them. I fell in love with everything about Aspen and even back then I knew my long-term goal was to end up here. Attending CU-Boulder to focus on ski racing allowed more time in Aspen – too much time according to my parents. My trips to Aspen were not just for the skiing but also for Ruggerfest and the Motherlode Volleyball tournaments.
Fast forward, after 11 years of living in New York — going from waiting tables for a year to stumbling into the banking industry — I was fired a month after 9/11. I loaded up my car for a winter sabbatical to visit friends in Aspen and a few other ski towns. In January of 2002, I met the proverbial girl in Vail. A year later, after getting engaged on a backcountry ski trip in Chamonix, I suggested to Katy we should move to Aspen. I proposed if we wanted to make a go of it in a mountain town, I thought we would have a much better chance of building community and raising a family here. I had high hopes that have been vastly exceeded. I am continually awed by the depth and variety of the community, the breath of outdoor and cultural experiences, and the opportunity to raise two great kids and build friendships. We live in a tight-knit and supportive community. We thank our lucky stars every day.
What do you enjoy most about living here? Oh my, where to start? Raising my family in a funky ski town. Building true friendships, with more formed daily. Skiing Bell Mountain. Skinning Ajax, especially on Saturday mornings. Running the Hobbit trail. Family hut trips. Hiking the bowl with my kids. Hanging at burger night at the Elks. Completing challenging races like the Grand Traverse and Power of Four. Chris Klug's Summit for Life uphill. Volunteering at school. Relaxing on summer Sundays outside of the music tent. Waiting tables with my family at Eden's Thanksgiving community dinners. Watching Quintessa ski race, figure skate and play lacrosse. Watching Felix perform on many a stage. Attending community events at The Aspen Institute. Hiking the Ashcroft valley.  Biking the Bells. Dining outdoors across from Wagner Park in June. Listening and learning from the old-timers. Trying to stop our dog Padme from jumping with excitement on people on Sunnyside. Taking pictures during fall foliage. Catching my breath in May and November. Focusing on what is important in life.
If you could change one thing about Aspen, what would it be? More affordable housing within the roundabout.