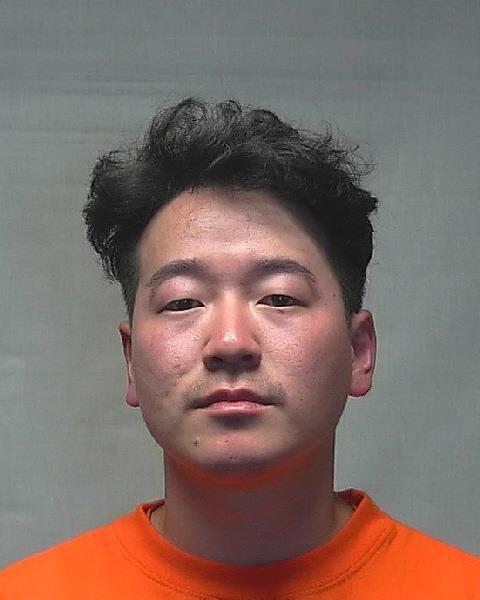 Both the 9th Judicial District Attorney's Office and the local public defender are working to get in contact with the Korean embassy regarding a 26-year-old Korean citizen who's been in custody of the Pitkin County Jail since Aug. 4.
"The Korean embassy did reach out to me on Friday, but I have not been able to get back in touch with them," public defender Ashley Andrews said in the courtroom Monday. "I have not spoken to them in person."
Yoseop Kim faces a second-degree burglary charge, a class 4 felony, after allegedly breaking into an Aspen home through an upstairs balcony or door, according to an arrest affidavit. Kim told police he believed the property belonged to Walter Isaacson — a historian, writer and former president and CEO of the Aspen Institute.
Kim's only reported belonging that he brought into the house was a black backpack, which contained a copy or a Korean edition of Isaacson's 2017 book "Leonardo da Vinci." As for items taken from the property in order to warrant a burglary charge, court documents only mention nachos.
"As I was transporting Mr. Kim to the Pitkin County Jail, he told me that he took a shower at the home and helped himself to a meal of nachos," Pitkin County sheriff's investigator Bruce Benjamin wrote in a report. "Mr. Kim also stated something about Leonardo da Vinci and that the world would come to an end in eight years if he did not come to Aspen."
Since being arrested, Kim has been awaiting restorative services from the state-run Colorado Mental Health Institute at Pueblo, or CMHIP. He's currently being held in custody on a $5,000 bond.
The waiting period for CMHIP services is notoriously long — so much so that it's been the basis of a 2011 lawsuit filed by Disability Law Colorado, a 2015 federal court order mandating 28-day maximums for competency evaluation and restorative service wait times, and even two state laws. 
Still, numerous detainees find themselves waiting longer than 28 days in custody before receiving court-ordered mental health services, and it appears Kim is among them.
"The frustration remains with the restoration process and how slow it goes," Deputy District Attorney Don Nottingham said Monday of Kim's status. "But as Mr. Kim remains incompetent [to stand trial], I don't think there's anything left to do besides set the [next court] date."
Pitkin County District Judge Chris Seldin felt there might be another avenue.
"Mr. Kim has already been in custody for some time, and given the delays the [Colorado] Dept. of Human Services routinely encounters — including evidently in this case, where they suggest they may not be able to get him in for restoration until Dec. 23 — it's just not clear to me that there might not be a better solution," he said.
That solution, he continued, might lie with the Korean embassy. 
"If the embassy were in a position to take custody of Mr. Kim and assure his transport back to Korea for whatever treatment might be appropriate, is that a circumstance the people have considered as a possibility, pretrial or predisposition?" Seldin posed to Nottingham.
In order to transfer custody of Kim from Pitkin County to the embassy, Nottingham would essentially have to decide to dismiss the case.
"We certainly would be open to that conversation," Nottingham affirmed.
Seldin set Kim's next court appearance for Oct. 21 and instructed both Andrews and Nottingham to contact the Korean embassy in the meantime.
"It seems to the court that the interest to justice — as well as the interest of both the citizens of Korea and the citizens of the United States — might best be served if Mr. Kim were in a position to be returned to his country of origin for treatment," Seldin said. "Whether the Korean embassy is in a position to make such arrangements, sounds like maybe something we'll find out between now and the next court date."