The defendants charged with starting the Lake Christine Fire are seeking a new venue for their trials, with their attorneys citing in part the public uproar caused when one of the defendants, Richard Miller, had to be rescued near Aspen Highlands in early March.
The couple, both 24, allegedly told authorities at the Lake Christine gun range, shortly after the fire started on July 3, that they were responsible and were charged with three felony counts of arson. They pleaded not guilty, and prosecutors must prove that they "knowingly or recklessly" started the blaze. The trials — or trial, as the district attorney's office is seeking a single proceeding — may hinge on what they told sheriff's deputies and a U.S. Forest Service officer at the scene. Miller's attorney has filed a motion to ban those statements at trial, arguing his client was never read his rights.
Where the trial will be held is also at issue. On March 7, four days after Miller became lost outside the ski area boundary and was led to safety by Mountain Rescue Aspen, Marcus' lawyer, Stan Garnett of Denver, filed a motion for change of venue.
The motion notes that the Pitkin County Sheriff's Office, a few hours after Miller's rescue, issued a press release naming him and posted it to the department's Twitter and Facebook accounts. MRA also posted the release on its Facebook page, and it quickly "garnered the attention of the Roaring Fork Valley community, which immediately recognized Mr. Miller as one of the Lake Christine Fire suspects," Garnett wrote.
Both Aspen newspapers and Denver press outlets picked up the story immediately. And since March 3, "these Facebook posts, Twitter posts and articles have been shared via social media thousands of times, 'liked' thousands of times, and received hundreds of comments from different individuals, most of whom appear to be residents of Eagle County and the Roaring Fork Valley," the motion says.
The comments, likes and emojis "not only associate Mr. Miller with both Ms. Marcus and the Lake Christine Fire, but show the express bias of hundreds, if not thousands, of members of the potential jury pool, which in this county is relatively small," according to the filing.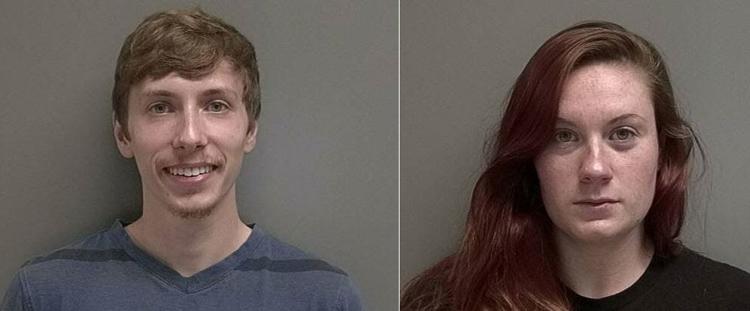 Garnett wrote that the rescue and subsequent coverage is "extremely prejudicial" to both defendants and noted that Marcus wasn't even with Miller at Highlands at the time but was working.
The attorney is also opposing the DA's bid to join the cases, writing that Judge Paul Dunkelman of Eagle County District Court would be "hard-pressed" to find a jury that could separate Miller's actions and subsequent rescue from Marcus, especially if they are tried together.
"The community's obvious general animosity toward Mr. Miller may taint the jury's attitude toward Ms. Marcus," Garnett wrote.
Miller's attorney, Josh Maximon of Boulder, also filed a change-of-venue motion that uses similar arguments — and emphatically denies Miller fired an incendiary tracer round. Authorities said they found such ammunition among other rounds the defendants were using.
"It is undisputed that Mr. Miller was firing a shotgun in a separate section of the Basalt gun range when the fire started," Maximon wrote. "The theory propounded by the district attorney against Mr. Miller is one of complicity in the wrongful acts of another.
"The fact that the community is presuming that Mr. Miller fires tracer rounds and starts fires is not only prejudicial but factually wrong."
Miller's motion also says that the media coverage for the trial will be "massive, pervasive and prejudicial."
Both defense attorneys cited a contention made by Heidi McCollum, assistant district attorney, in her motion to join the cases and have a single trial. She wrote that "the likelihood of selecting a jury for a second trial will be nearly impossible in Eagle County. This is a matter of public interest as tens of thousands of Eagle County residents were impacted. This includes Eagle County residents not only in the Roaring Fork Valley but residents in the Eagle and Vail valleys as well."
Deputy district attorney Johnny Lombardi responded earlier this month to Marcus' motion to change the venue. He cited 2010 census numbers showing that 67 percent of Eagle County's population was over 18; in other words, potential jurors. That is an adequate number to select 12 jurors and two alternate jurors, the response says.
The defendants have also failed to show that media coverage has been or will be "massive, pervasive and prejudicial," Lombardi wrote. Outside of local media reports, there has been "very limited" statewide reporting.
"Obviously, there will be some potential jurors who know the defendants and may not hold a favorable opinion of them, but the [fire] occurred in the southern part of Eagle County from which a limited number of potential jurors would most likely receive summons for jury duty in this case," the prosecutor wrote. "The majority of the population resides in the area from Dotsero to Vail."
Marcus has also not shown any circumstances that would prejudice her, other than newspaper articles and "anonymous talking heads comments" on Facebook, Lombardi wrote.
"Trials have been conducted within Eagle County recently with extensive publicity shortly after the incident/arrest," the DA's response says. "Questions of bias by jurors can be dealt with" by the judge during questioning of jurors during the selection process.
Judge Dunkelman will hear arguments from the parties on Thursday. Trials for Miller and Marcus are set for May 28 to June 7 and June 17-28, respectively.