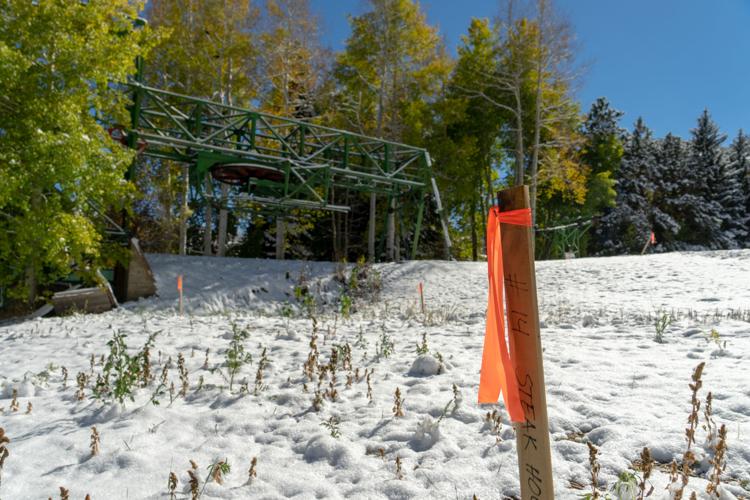 The Aspen Historic Preservation Commission last week voted to unanimously recommend approval of a major amendment to existing approvals of the Lift One Lodge. This will allow for review of the proposal by Aspen City Council starting Nov. 12.
Earlier this month, the city's planning and zoning commission also gave their unanimous recommendation to approve the Lift One Lodge amendment.
In a release from the developer's representative, it was stated that the HPC had praised the work of the Lift One Lodge owners and other neighbors and affected parties for coming up with a solution to highlight the town's ski history as well as revive Aspen Mountain's original base. The neighborhood corridor plan is being developed by Lift One Lodge, Aspen Skiing Co., Gorsuch Haus and the city of Aspen. Also involved are the Aspen Historical Society, Dolinsek family and Aspen Valley Land Trust.
The Lift One Lodge owners have redesigned their existing city approval to create a 60-foot corridor that could accommodate the lift and return skiing. The proposal would site the new telemix lift about 500 feet farther down the hill from the existing Lift 1A. The loading area would be similar to where the original lift loaded back in 1946.
To accommodate the current plan, two historic lift towers will need to be relocated up the mountain where the original lift first terminated. The old lift's bullwheel will also need to be moved, in this case farther downhill toward Dean Street.
Other elements of the site plan call for remodeling the Skiers Chalet Lodge and moving it to Dean Street. The building will be used as an Aspen ski history museum, with ownership to be transferred to the Aspen Historical Society.
The Skiers Chalet Steakhouse is planned to be reopened as a restaurant.
There will also be open space and park enhancements to the neighborhood including, but not limited to, Willoughby Park.
"The commission's recommendation sets the stage for city council to begin the review of both the Lift One Lodge and Gorsuch Haus applications that are at the center of the plan to bring Lift 1A into Aspen's core," the release stated.
Lift One Lodge is part of a ballot question that would also include the Gorsuch Haus application, which is tied into the telemix lift installation. 
The ballot question is preliminarily slated for early 2019.