In September 2016, a few months after buying a home near Aspen Highlands for $4.4 million, Joseph Lipsey III and his wife, Shira, came to the attention of upper valley law enforcement.
Officers were responding to a report of a large party, and at the home they "observed and contacted many intoxicated underage persons, and Shira Lipsey shouted at officers while she and J. Lipsey Senior told officers they could not enter the home," says a warrant for which Shira Lipsey was arrested on Monday morning at the residence.
On Sept. 23, 2016, "The mother (Shira Lipsey) was drunk and all, you know, in the house and giving alcohol to the kids and, um, screaming at the police," one teenager told police, according to the warrant.
Their house on Prospector Road was known to Aspen High students as a place where alcohol was allegedly provided freely to people under the age of 21, the warrant says. A person told a sheriff's deputy that teens with "independent social lives" end up at the Lipsey home "because they can drink and they can do drugs" there, according to the warrant.
Joseph Lipsey III and his wife, Shira, 44, were arrested this week and face felony charges of cocaine distribution and contributing to the delinquency of a minor, and lesser counts of providing alcohol to minors. Joseph Lipsey and his 19-year-old son, Joseph Lipsey IV, also face counts of drug possession, possession of drug paraphernalia and providing a minor with a tobacco product.
This was not the first time that the family, which has donated to the Aspen Education Foundation and was a sponsor of the group's highly successful Flamingo fundraiser, has faced scrutiny from law enforcement, the federal government and the media.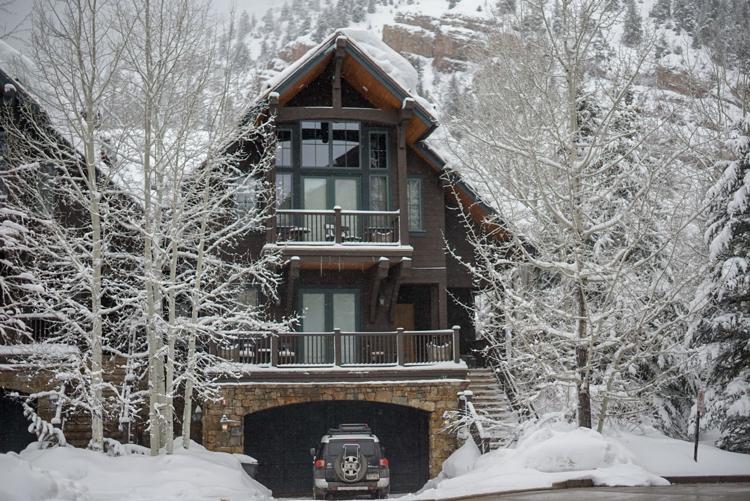 Katrina and fresh water
Joseph Lipsey III is part of the family that opened Lipsey's, a wholesale firearms operation, though Lipsey and his wife do not have any ownership in the business. A separate company that he headed, Lipsey Mountain Spring Water, also was spotlighted in the aftermath of Hurricane Katrina.
His arrest warrant mentions that the family has few ties to the Roaring Fork Valley, as law enforcement sought and received a $100,000 bond — $300,000 total in cash-only bonds have been posted for the three Lipsey defendants, who are free and have court dates of April 1.
While they have donated to the Aspen Education Foundation, which holds fundraisers to benefit the Aspen School District, the nonprofit's head, Cynthia Chase, said Wednesday she was not comfortable releasing how much money the couple has donated.
Some of that money might have had dubious origins. An organization called whowhatwhy.org, run by Russ Baker, a journalist who has been published by The New Yorker, The Washington Post and the New York Times Magazine, wrote an article about the Lipsey family and emergency preparedness ahead of Hurricane Katrina.
"The Lipseys are a politically connected family that gives to both political parties and owns one of the country's largest gun wholesalers," Baker wrote.
"FEMA had handed out water contracts to a variety of companies. One of the recipients, not surprisingly, was Nestle Waters North America, easily the continent's biggest producer, with 15 brands of bottled water and 23 bottling facilities in the U.S. and Canada," the whowhatwhy.org report says. "Then, without explanation, FEMA went sole source, picking a little-known, family-run firm called Lipsey Mountain Water. The company, based in Norcross, Ga., had just 15 full-time employees, no production capacity, and no distribution network. Instead, it was aggressively soliciting other companies to supply its needs.
"The father and son came in and said, 'We want you to sell us water,' recalled Kim Jeffery, president and CEO of Nestle Waters North America. "I said, 'Why would I do that? I have a contract with FEMA.'
"He said, 'Because we have the contract now.'"
Whowhatwhy.org reported that Lipsey was hailing "a sophisticated computer system that would supposedly ensure speedy water deliveries and justify its exclusive five-year contract. But the system did not work so well during the crisis, according to some in the industry."
An attorney in talks with the senior defendants declined comment, and a message left with a lawyer for the younger Lipsey was not returned.