While Pitkin County's housing stability coalition and Aspen Homeless Shelter stakeholders actively work to pursue long-term solutions to address homelessness in the area, local lodging companies often answer informal but very real calls to action for immediate needs.
Wednesday night was no exception. When Vince Savage, director of the nonprofit Aspen Homeless Shelter, called the Mountain Chalet about seven people in need of a warm bed, seven hotel room doors were opened without hesitation.
"A lot of the hotels do that," Mountain Chalet proprietor Craig Melville said.
And, he continued, everyone who stays the night receives breakfast the next morning.
"One guy came by the desk, a young guy. He was very friendly and nice," Melville said. "We certainly let them have breakfast as well. We always do a nice, hot breakfast — we don't do a continental breakfast," he chuckled.
Nan Sundeen, Pitkin County's director of human services,  expressed her continued gratitude for that level of community involvement and relationships.
"They're very supportive. They actually have to be clients of the homeless shelter," she said. "Vince has relationships with all the guys. It was a relief, just knowing, for me, that there was something. It was below zero this morning."
"Obviously, winter is six months long here, not four," Savage said.
Aspen Homeless Shelter oversees daytime services out of the county's human services building near Aspen Valley Hospital, but the entity operates the only overnight emergency shelter out of St. Mary Catholic Church on Main Street from December to March.
"We've always just had these four months at the church because that's what the parish is able to give us," he said. "We have explored and we have used some other churches in the past, but ultimately, it's very problematic trying to mishmash and coordinate the church's activities with a homeless shelter."
Of course, Mother Nature doesn't wait until Dec. 1 to introduce freezing overnight temperatures, Sundeen acknowledged.
"The truth is, it happens every November," she said. "This is October, so crazy, but every November, we're in the same boat. It's so fantastic that St. Mary's is willing to give up their church for four months, and yes, we need to find something [year-round]."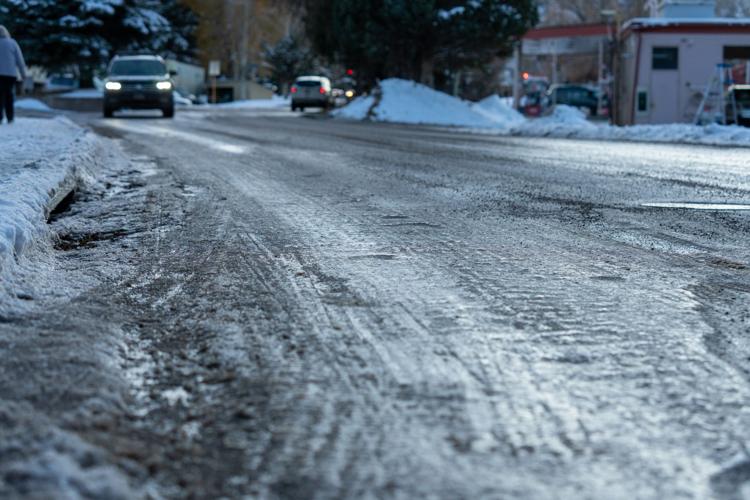 That's certainly the goal — Savage has proposed converting what is colloquially known as the "AmboBarn," or sometimes the "Old Bus Barn," into a year-round option. It's the building near Aspen Valley Hospital that was used as the local ambulance district's headquarters until the district's new building opened recently.
"We're always up against this problem because of our limited resources. That's one of the reasons I'm campaigning strongly for the ambulance barn or some other piece of property upvalley," he said, adding that one of several reasons he's recommending that particular location is because it's near a bus stop in Aspen, where many of the shelter clients work.
"The majority of our homeless people work. They may only work for Mountain Temps," he said, adding that many temporary jobs pay low wages. "There's a gap between what you can earn working even 40 or 60 hours a week and what it costs for an apartment here."
It's not as easy as just pinpointing a location and moving forward, however. Savage explained that when tackling the homelessness issue, there is sometimes a sense of "NIMBY," the acronym for "Not In My Back Yard." It's certainly not a phenomenon limited to Aspen, he emphasized.
"In Santa Monica, they wanted to turn an old warehouse into a women's shelter. All the art galleries along that street [protested]. But when it got done, the women's shelter was made to look very nice, and they actually got some of the galleries to do shows featuring women's art," he said. "In the long run, it all worked out."
To that effect, the housing stability coalition has been working diligently to present concrete options and ideas at its upcoming Nov. 8 meeting, Sundeen said.
"We have three work groups," she said. "They've taken the priorities, and they're honing them down into action plans and ideas and opportunities. They're going to be sharing those things, and we're going to be looking for stakeholder input."
Those work groups primarily focus on data collection, emergency response and transitional housing support. The data collection, in particular, is funded through a shared grant between Pitkin, Garfield and Eagle counties called "Build for Zero," she explained, adding that Savage often estimates that he saw 200 different people coming through the shelter last year.
"If we count people, we can start to look at housing them. Separately, we need the data. We believe that the solutions, while some of them are local, a lot of them will have to be regional solutions," Sundeen continued. "We're really excited about that and we're going to talk about that on Nov. 8."
But in the meantime, Sundeen is thrilled to live in a community with so many business owners willing to help as needed — and, she continued, Wednesday night was just one example of an ongoing trend of compassion.
"Hotels and companies have answered the call for us for families, sometimes for runaways, for domestic violence victims, for stranded visitors who have been in a tragic situation," she said. "This community is so generous. We're just so lucky."
Slow warming trend to mark next 10 days
The subzero temperatures and moderate snowfalls of the last week have given way to a slow warming trend, according to the National Weather Service.
Meteorologist Dennis Phillips of the NWS office in Grand Junction said Thursday that high temperatures will start to reach the upper 30s and lower 40s this weekend or early next week. Lows will be in the mid-teens this weekend, giving way to the low 20s early next week.
That's a stark contrast to the frigid, snowy conditions that moved through the area over the last week. Phillips said the low temperature on Thursday morning of 5-below-zero, measured at the Aspen-Pitkin County Airport, was the coldest October temperature since 1995, the year a sensor was installed at the airport to provide data to the weather service.
Wednesday morning's low was nearly as cold, measured as 2-below-zero at the airport, Phillips said.
Laura Taylor, water treatment plant operator for the city of Aspen, said 26.7 inches of snow was measured at the plant for the month of October. Records of monthly snowfall have been kept at the water plant since 1934, and the average for October is 9.2 inches, Taylor said.
While 26.7 inches of snowfall for October 2019 is quite a bit, it's hardly a record: The city recorded 41.45 inches in October 1984, 35.6 inches in October 1969 and slightly more than 27 inches in both October 1991 and October 1997.
Phillips said temperatures should slowly warm up over the next week or 10 days to what is nearly normal for early November in Aspen, to the upper 40s for daytime highs and the low-to-mid-20s for morning lows. He expects conditions to be generally dry.