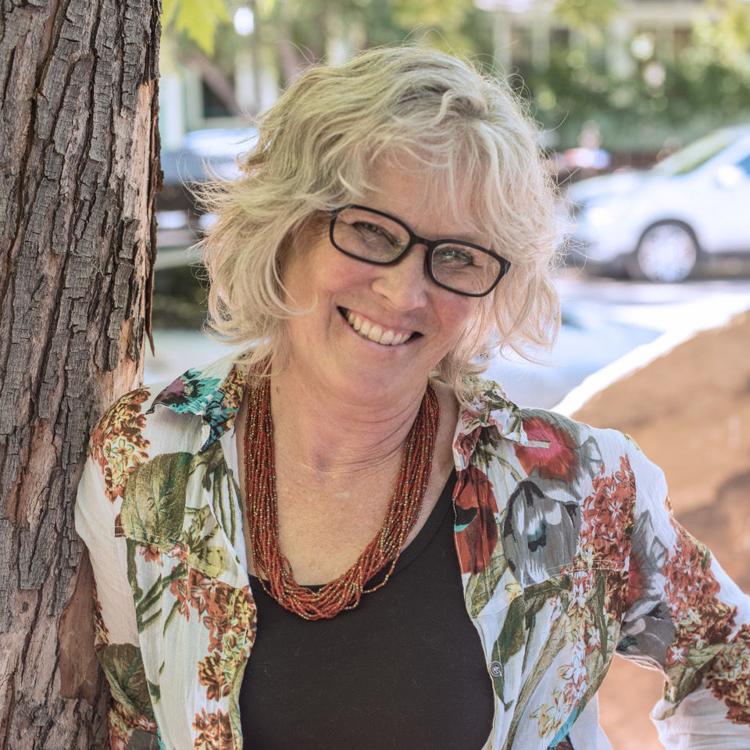 YouthZone, a valleywide diversion and youth advocacy nonprofit, is celebrating another milestone in its relationship with the state: In addition to being a grant recipient from Restorative Justice Colorado, the organization can claim the newest appointment on the Colorado Coalition for Restorative Justice Practices.
The announcement came during the CCRJP's October quarterly meeting, but Karen Barbee has barely had time to get her feet wet in the new role — though she's already plenty familiar with balancing relationships at the local and state levels, YouthZone executive director Lori Mueller emphasized.
"She's been involved at the state level, as all programs have if they're getting grant funding, but this [coalition] piece obviously is additional," she said of the entity's restorative justice coordinator. "I would say it's going to absolutely enhance the work we do here in the valley. We hope that there's going to be even more momentum."
That momentum has already been building since receiving grant funding. Mueller estimates that YouthZone has gone from serving about 25 youths a year to about 80, and as the organization is undergoing its strategic planning, she thinks that number will grow to 100 with Barbee's recent appointment.
Barbee will serve as the CCRJP education representative — a fitting role for her, Mueller noted, as she has more than 20 years of classroom experience as a teacher and has since served as a state-appointed mediator. She also is a certified nonviolent communication trainer. 
"I think there will be a lot of learning for her, as well, which will also be great: hearing what other communities are implementing and how successful they are, and she can bring that back to this valley. Karen is just a supreme trainer," Mueller said. "So I think it will easily transition into doing more training offerings here in the valley."
Those trainings will focus primarily on further implementing restorative justice values into local schools, juvenile court systems and law enforcement. 
"It's a way to have a youth that has caused harm to repair that harm, essentially, and it's very much victim focused, and it's very much about having that young person understand the impact that his or her actions had on their community, their family, obviously the victim and themselves," Mueller explained about restorative justice as a concept. 
There are myriad philosophies and values systems that can be described as restorative justice, she continued, but YouthZone utilizes a three-tiered model that is results driven, she said. For example, the first tier encourages social and emotional development that in turn fosters deeper relationships, both within a community and with the self. 
"It works," she said. "It helps maintain the youth's self-image and self-esteem while also encouraging them to take responsibility. It is not a kumbaya circle; that's not what it's about. It's about saying, 'You are a wonderful human being, and you made a mistake and you need to make that mistake right.' That actually builds self-esteem."
The second tier uses tools such as restorative justice circles and dialogues to address those mistakes when they occur, especially in schools. And once someone is empowered with those tools, they can facilitate their own healing, Mueller added. In fact, restorative justice practices are finding their way into schools from Parachute to Aspen, where YouthZone has been offering trainings to schools and law enforcement for decades.
"There's ... peer-to-peer practices in the school system. We're actually working with Roaring Fork Leadership — they're taking on that project. It's really cool. We're so excited," she said. 
Of course, much like the criminal-justice system, it's not a one-size-fits-all solution. But unlike the criminal-justice system, restorative justice is not punitive in nature. Far from it, it's more about shifting cultures to change the way society manages conflict.
"Every school is so different, of course, and every school kind of has their own culture, but ... we believe that, unless something hurts, we're not going to change our behavior — and that is not really reality," Mueller said. "That's punitive. That's saying, 'You are going to hurt because you chose to do that.' Restorative justice says let's shift that. Kids want to do what's right. They're usually acting out. They are good and whole human beings, and if given the opportunity, they will rise to the occasion and make it right. They want to be contributing members of our communities, they want that."
Tom Heald, interim superintendent of the Aspen School District, has seen that from survey data the school collects every other year from students.
"We have what's called a Healthy Kids Community Survey," he said. "There's 174 items in the survey, and it asks all kinds of questions just about health. It really runs the entire gamut of the human condition for adolescents. It's good data."
Among that data are insights about local cultural norms, he said. While there are "favorable norms" that support otherwise negative behavior — such as substance use and challenging local laws — two of the more positive perspectives students communicated in the most recent survey were feeling heard in family decisions and a sense of connection with the schools.
"Our kids communicate that they feel they are included in big decisions their families make. They have a say, which is huge," he said. "Again, when we see that against the rest of the nation, we don't see as many kids saying the same favorable things about their ability to have a voice in their life. That's a protective factor that we can amplify."
That attitude is reflective of Mueller's experiences with Aspen students, as well.
"We do an evaluation of all of our kids, and I can tell you in Aspen ... they have lots of optimism," she said. "They're problem-solvers; they have a lot of hope. That does come from, 'I feel heard, I'm valued and my future is bright.' We have good kids."
That's not to say Heald dismisses some of those favorable norms that encourage destructive behavior, such as substance abuse and pushing legal limits. If Aspen's young people perceive there's cultural leniency toward that sort of behavior, it could create larger problems for them in their adult lives, he noted.
"How do you reconcile that with raising your child with boundaries and understanding that there are some compliance related things that you have to have in your life?" he posed. "If you don't learn that early, when you can make mistakes and not be dinged so badly, that's kind of what childhood is about. A teenager's job is to test drive everything, and there's usually a soft landing with that. But after you turn 18, test driving's one of those things that doesn't work out so well."
Enter tier-three restorative justice practices, which address more serious offenses. YouthZone has been a conduit for those processes for more than 25 years, helping families navigate the juvenile court system and its deferred or suspended sentences. If a juvenile defendant successfully completes the nonprofit's programming, no charges are filed.
Again, restorative justice is working.
"We have a 90 percent success rate. Only 10 percent of them will reoffend," Mueller said. "It's huge. And that's what the state is seeing and the nation is seeing overall, much better results. Most communities, the kids go to court, the judge slaps them on the hand ... and they're left out on their own. That's not the case here in this valley."