The 2021 U.S. Snowboard and Freeski World Championship Teams were announced Monday and as expected, two locals — Aspen native Alex Ferreira and Hanna Faulhaber of Carbondale — are part of the 35-athlete roster.
Seventeen freeskiers and 18 snowboarders will represent the United States at the Aspen 2021 FIS Snowboard and Freeski World Championships, March 10-16. This is the first time that consecutive FIS World Championships have been held in the same host country, according to U.S. Ski and Snowboard.
On-site spectating will not be allowed due to COVID-19 restrictions, said Aspen Skiing Co. vice president of communications Jeff Hanle.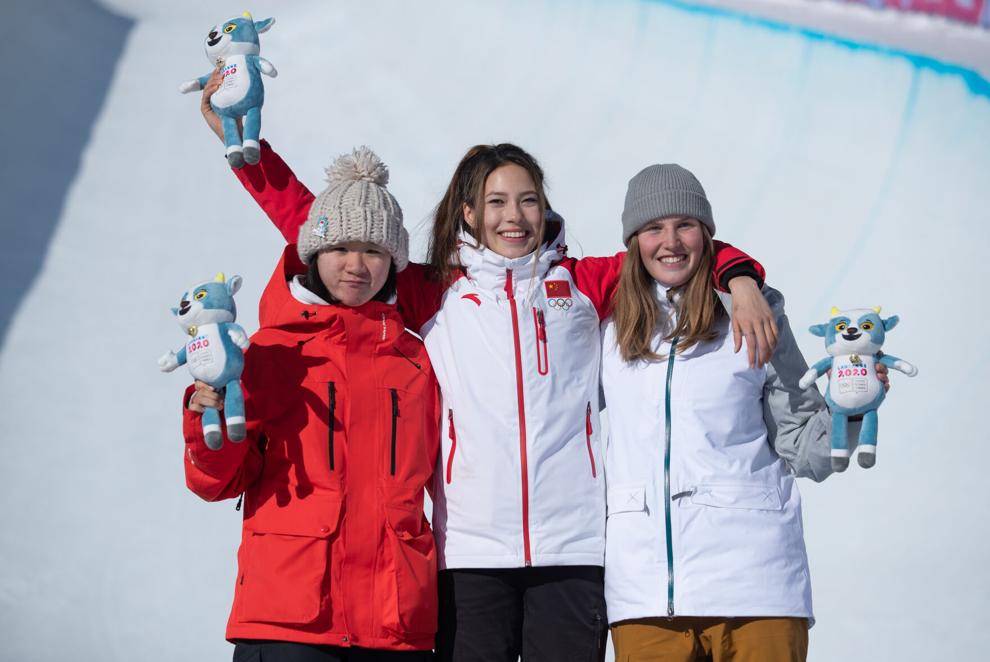 The field of snowboard athletes at the 2021 FIS World Championships includes Chris Corning, the seven-time Crystal Globe winner and reigning World Champion in slopestyle, who has trained with Aspen Valley Ski and Snowboard Club, as did Faulhaber and Ferreira.
Reigning X Games and 2018 Olympic champion Chloe Kim, who won both of the events she's entered this year, will try to defend her World Championships title from 2019.
Alex Ferreira, who has traditionally performed well on home snow — having won Winter X Games gold in 2019 and 2020 — will see a challenge from Aaron Blunck of Crested Butte, who will be aiming for a World Championships three-peat in men's skier halfpipe during the finals on March 12.
According to U.S. Ski and Snowboard, 13 members of the freeski team have World Championships experience.
Olympic bronze medalist Brita Sigourney will be among the women joining Faulhaber, a Basalt High School junior, in the fight in the halfpipe. 
"It's great to be able to host back-to-back World Championships on home soil," said U.S. Snowboard & Freeski Director Jeremy Forster, in a prepared statement. "The depth and talent across slopestyle, halfpipe and big air for both sports is second to none and should make for an exciting event for those tuning in all over the globe.
"The 2020-21 competition season has had no shortage of challenges, so we are beyond grateful to Aspen-Snowmass, FIS and the greater Aspen community for the opportunity to host the world's top riders at an iconic venue," Forster stated.
Spectators who followed X Games Aspen 2021 will recognize familiar faces at the World Championships, including double gold medalists, snowboarders Jamie Anderson and Dusty Henricksen.
For the entire U.S. World Championships roster, visit usskiandsnowboard.org/news/2021-us-snowboard-and-freeski-world-championship-teams-announced.
No on-site announcing
As was true with X Games Aspen 2021, there will be no on-site announcing and spectators will not be allowed due to the pandemic.
"There will be netting surrounding the venue and the Bumps deck will have limited capacity, per Pitkin rules," said SkiCo's Hanle.
"There will not be announcers or anything else to encourage or support spectating," he said. "Everyone will be encouraged to follow along with online streams."
The World Championships courses at Buttermilk have been getting plenty of usage, including last week's U.S. Revolution Tour that featured rising athletes and some established skiers and riders competing in halfpipe, slopestyle and big air. AVSC product Faulhaber won the women's Rev. Tour halfpipe event on Feb. 23.
Hanle said grooming and fine tuning of Buttermilk's snow features are ongoing in advance of the World Championships.
"The slopestyle course and big air jump is being reworked by ASC terrain park builders to fit the needs of this event. The pipe is being tuned up this week with a combination of SPT (Snow Park Technologies) and ASC staff," Hanle said.
Aspen 2021 FIS Snowboard and Freeski World Championships: Slopestyle, Halfpipe, and Big Air
Snowboard:
March 10: Slopestyle qualifications
March 11: Halfpipe qualifications
March 12: Slopestyle finals
March 13: Halfpipe finals
March 14: Big Air qualifications
March 16: Big Air finals
Freeski:
March 10: Halfpipe qualifications
March 11: Slopestyle qualifications
March 12: Halfpipe finals               
March 13: Slopestyle finals
March 15: Big Air qualifications
March 16: Big Air finals
For the TV schedule, visit usskiandsnowboard.org/follow/all-sports.