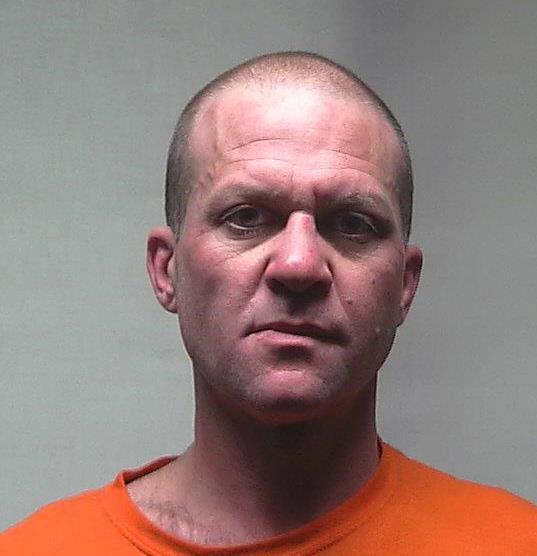 An Aspen man was arrested Sunday after he allegedly stalked his ex-girlfriend and her new boyfriend at two downtown night spots and physically harmed both of them.
Bond was set at $2,500 for Marc E. Eberstein, 44, in Pitkin County District Court on Monday. His attorney, Arnold Mordkin of Snowmass Village, waived advisement of his client's potential charges, which include felony stalking, misdemeanor harassment and misdemeanor assault.
In an arrest affidavit, Aspen police officer Walter Chi wrote that he was parked Sunday night on South Mill Street when he was summoned by unknown people alerting him to a fight on the Hyman Avenue mall in front of the nightclub Escobar. As Chi responded to the scene and opened the door of his patrol vehicle, Eberstein pushed a woman, later identified as the ex-girlfriend, against the car, the report states.
Chi wrote that he recognized Eberstein from previous contacts and that he appeared to be bleeding from the nose and mouth.
"He stated something like 'It's all her fault' and walked north on Mill [Street] before I could stop him," Chi's report says. Eberstein was later arrested.
The woman told Chi that she broke up with Eberstein two days before the new year following a year-long relationship. She said that earlier in the evening at the Caribou Club, Eberstein "grabbed her arm and pushed her into the wall" outside of the women's restroom. Fearing for her safety, she ran into the restroom and remained there for 30 minutes. Meanwhile, Eberstein was removed from the club, Chi wrote.
Soon after, the woman told Chi, she walked over to Escobar, but Eberstein followed her. Again she sought refuge in the women's bathroom. At some point, the new boyfriend told the club's bouncer that Eberstein was following them around, according to Chi's report.
Upon leaving Escobar, Eberstein, who was outside, punched the new boyfriend in the face, according to the woman. It's not clear from the affidavit whether the woman and the man left the club simultaneously.
Chi later interviewed the alleged male victim, who said he knew of Eberstein but had never met him. He said that upon leaving Escobar, Eberstein "cold-cocked" him in the face, leaving him with a fat lip.
The man told Chi that he "went into defensive mode" but doesn't remember if he struck Eberstein. Several of his friends separated the two, the report states.
Though Eberstein and the woman no longer live together, Chi's report describes the alleged incident as a domestic-violence case. Mordkin, in arguing for a personal-recognizance bond, said in court that Eberstein has resided in Aspen for six years and had no criminal history other than traffic infractions.
Aspen felony prosecutor Don Nottingham sought a $5,000 bond, noting that Eberstein refused a standard evaluation at the Pitkin County Jail that helps authorities in determining bail amounts. Judge Chris Seldin of Pitkin County District Court set bond at $2,500 and approved a protection order barring Eberstein from contacting the alleged victims.
During Monday's courtroom proceeding, Eberstein made several unusual head gestures and stood and sat down abruptly as he was moved from seat to seat by deputies. Mordkin, who was not in the room, spoke with the judge and prosecutor via telephone conference.
At one point, Eberstein blurted, "When am I getting out of jail?" Seldin told Eberstein that Mordkin likely wanted him to keep quiet.
Eberstein's next court appearance was set for Feb. 4.
In other court activity:
Angela Callen, 38, who is accused of stealing nearly $160,000 from the Red Brick Center for the Arts while serving as its executive director, is getting a new lawyer.
During a hearing Monday, Seldin noted that he received a motion from attorney Lawson Wills of Snowmass Village in which he asked to withdraw from the case. Seldin granted the motion and told Callen that she would need to obtain new counsel prior to her next court appearance on Feb. 4.
Nottingham said his only concern about the change was the age of the case. The alleged thefts, which occurred between 2015 and 2017, were first uncovered in June 2017. She was fired soon after the alleged discovery.
Following a lengthy investigation, an arrest warrant was issued for Callen in August 2018. Authorities allege that Callen engaged in an elaborate scheme to funnel money to her struggling side business and also misappropriated money for student-loan payments and extraordinary personal spending.
Callen has yet to enter a plea in the case.