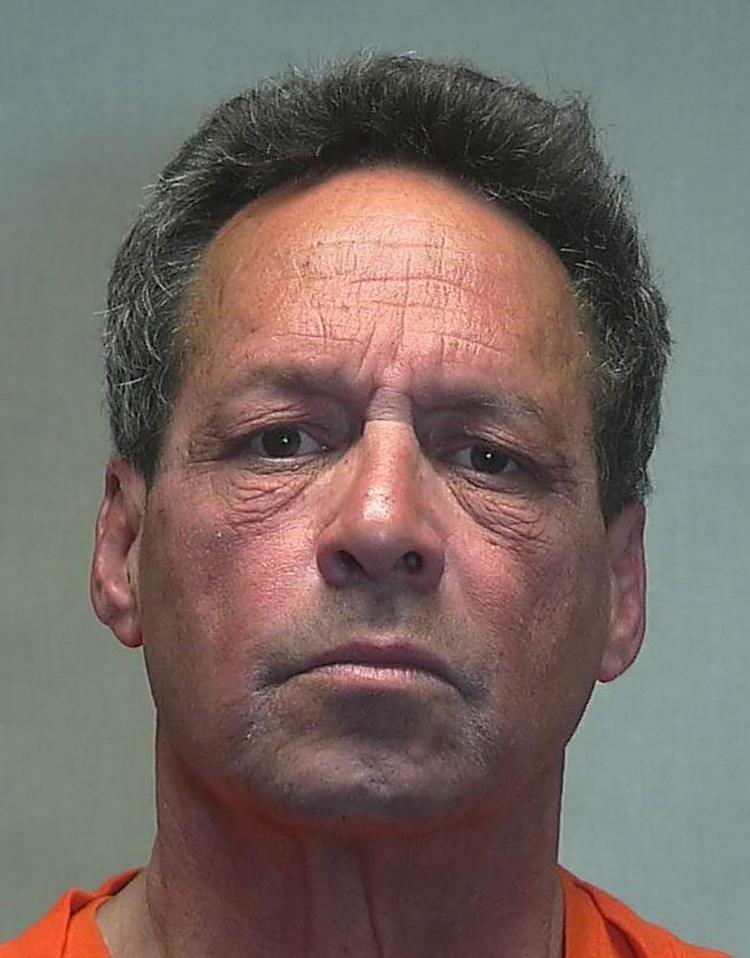 An Aspen Village man was arrested less than an hour after he appeared in court Monday to face felony charges related to a series of thefts that allegedly occurred in November.
Randy Marcuson, 62, appeared before Pitkin County District Judge Chris Seldin on Tuesday afternoon and was advised that his new charges include felony drug possession and misdemeanor theft. He also is accused of unlawful use of a transaction device, a petty offense.
The arrest resulted from an Aspen police investigation of a Sunday night theft involving a cell phone and credit card. Following a short discussion, Seldin set Marcuson's bond at $2,500 and deputies led him back to the Pitkin County Jail.
Marcuson also is described in police records as a California resident. He had appeared in court Monday while free on a personal recognizance bond in connection with three felonies for which he was arrested in mid-November. In that case, he is accused of stealing a woman's purse and embarking upon an unusual series of thefts that include stealing AstroTurf from a local hardware store and other items worth hundreds of dollars from other stores.
On Monday, after Seldin continued the November case to Feb. 19, Aspen policeman Kirk Wheatley spotted Marcuson as he walked south on Monarch Street near Durant Avenue. In his arrest affidavit, Wheatley wrote that recognized Marcuson from video evidence related to thefts of a cell phone and a credit card that occurred Sunday night at the Little Nell Hotel. Marcuson allegedly used the credit card to make small but illegal purchases at the Local's Corner convenience store.
Wheatley stopped Marcuson on the street, and Marcuson said he was nervous from having just appeared in court. According to Wheatley, Marcuson admitted to taking a cell phone from the hotel because he initially thought it was his.
"Marcuson said he was scared to return the phone because of his past and he believed he would get charged for the phone," Wheatley's report says. "Marcuson said he left the phone on the hood of a car parked on Durant Avenue."
Wheatley's report also states that Marcuson admitted to taking a credit card and driver's license that had been attached to the phone and that he knew his actions were wrong. The items belonged to a Little Nell employee, Wheatley wrote.
"Marcuson said he purchased cigarettes and maybe coffee" at the Local's Corner, the affidavit says. "Marcuson said he did not know what he did with the credit card and driver's license."
Wheatley added that he found a paper bindle in Marcuson's wallet. Inside the bindle was 1.2 grams of a powdery substance that later tested positively for cocaine. Marcuson told the officer that he thought the cocaine "came from a Super Bowl party" he attended on Sunday evening.
In court Tuesday, Marcuson blamed his recent actions on marijuana use. He said the same in court in the days following his November arrest.
"The fact that I did this was due to drugs, not being of sound mind," he said. "I can't make up anything different."
Marcuson asked Seldin for a personal recognizance bond, but the judge reminded him that he received a PR bond in November.
Marcuson also said he needs substance-abuse treatment. Seldin ordered him to provide drug tests on a daily basis at least until his next court appearance. In November, Marcuson had been ordered to submit to random drug testing.
"Pot affects me differently than most people," Marcuson said Tuesday.
Seldin told Marcuson that if he returns to his courtroom for any future theft charges, "I won't be as charitable."
Besides the AstroTurf, the November thefts allegedly involved a woman's purse and credit card, ski poles, a $30 RFTA pass, new wallets, leather gloves and a pair of Prada sunglasses. According to authorities, Marcuson allegedly admitted to the crimes.
Marcuson additionally told Seldin he is trying to hire an attorney.