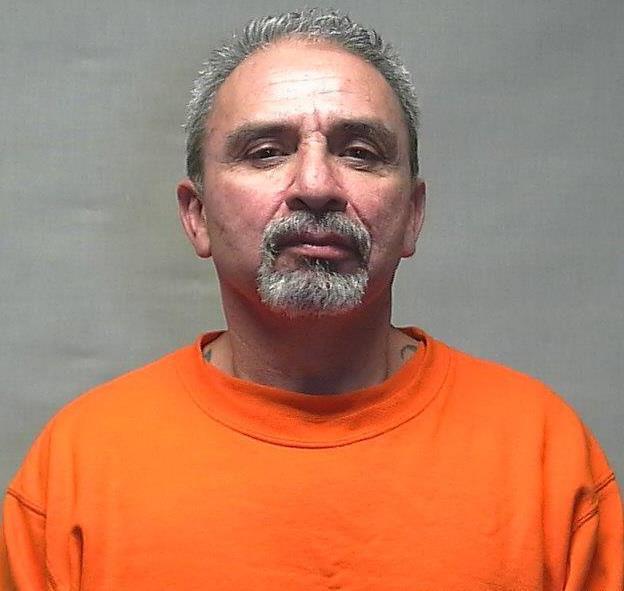 A man convicted of second-degree assault for spitting on a Basalt police officer last year is planning to appeal the two-year state prison sentence, with 209 days served, that he received on Tuesday.
Pitkin County District Judge Chris Seldin agreed to appoint a public defender to handle that on behalf of Aichardo Mandez-Ramirez, 51, and set an appeal bond at $2,500 or cash surety. On Wednesday, Mandez-Ramirez was still in custody at the Pitkin County Jail.
Defense attorney Heidi Troxell requested a probation sentence for her client; Deputy District Attorney Don Nottingham pushed for a four-year Colorado Department of Corrections sentence. Ultimately, Seldin felt his hands were tied on the matter, as the pre-sentencing investigation, or PSI, written by the probation office did not recommend Mandez-Ramirez as a probation candidate.
"[The] probation department of course is in charge of probation. They are the ones that prepared the PSI; they're the ones who are in the best position to inform me as to whether or not you, Mr. Mandez-Ramirez, are an appropriate candidate for probation," he said. "Their judgment is that you are not."
That judgment, he continued, cited Mandez-Ramirez's extensive criminal history — though mostly misdemeanors, Seldin acknowledged — and his continuing to acquire charges while already in the criminal-justice system. 
On Sept. 17 in Glenwood Springs, while on bond in the assault case, Mandez-Ramirez was charged with obstructing justice and two counts of harassment, all misdemeanors. In that case, he pleaded guilty to harassment.
"They also found it noteworthy that your attitude toward the offense, which I think is reflected in the presentation I heard today, is one of not accepting accountability for what happened, but rather turning that accountability on the law enforcement authorities who were involved," Seldin continued about probation's conclusions. 
But Troxell contended that the larger issue should be her client's mental health. An evaluation found Mandez-Ramirez suffers an undisclosed personality disorder.
"I am very concerned that the Department of Corrections here is basically being used as a mental health facility," she said. "As the court is well aware, I did request a competency evaluation. I do think there are significant mental health issues here."
That argument ultimately persuaded Seldin to give a minimum prison sentence permitted in the presumptive range for a felony second-degree assault. 
"It's a mental health condition that I run into, actually, a fair amount in the various kinds of cases that come before the courts. Certainly, I'm not a mental health expert; all I know is what I learn from the cases that come before me," he said. "I therefore can sympathize with what Ms. Troxell is saying with the notion that [the] Department of Corrections should not be utilized by society as a substitute for a mental health treatment facility, certainly — I don't disagree with that. Although ultimately, that's not my call to make. That's the call of the legislature and the governor."
While not the defense's ideal outcome — hence the forthcoming appeal — Seldin's sentencing reflected Troxell's next-best scenario.
"If he was to go to prison, he would lose everything he's worked to build these last couple of months," she said. "If so, we would of course request the minimum of two years and with the 209 days of time served. He wants the opportunity to continue to work and support himself."
Everyone involved, including the defendant, acknowledged that Mandez-Ramirez has struggled with an alcohol addiction and an unstable housing situation, which in turn contributed to his criminal history and vice versa. Since his Aug. 9 assault conviction by jury, however, he's been living with his sister in Whitewater, in unincorporated Mesa County, and has maintained full-time employment.
"He knows that my problem is alcohol, used to be the alcohol, because I don't have that anymore," a Spanish language interpreter said on Mandez-Ramirez's behalf when addressing the court, adding that he'd been sober for 53 days. "I support my kids, my mom. Right now, I have a full-time job, 10-12 hours a day. I'm going to church and God has changed my life. The only thing that I wish is to get my life back, that's it."
Seldin commended Mandez-Ramirez on his sobriety and made a point to tell him that he won't necessarily serve the entire sentence, pending such factors as good behavior.
"Frankly, I'm glad to hear that you have been sober for as long as you have. I think that's a significant accomplishment, because I don't know what kind of supports you have, other than your family," he said. "That can be probably the most important support there is for somebody to overcome an addiction, but I know you told me in the [county] courtroom, you told me, 'I have a problem with alcohol. I need help.' I remember that day, and I am impressed you have been able to stay sober for 53 days."