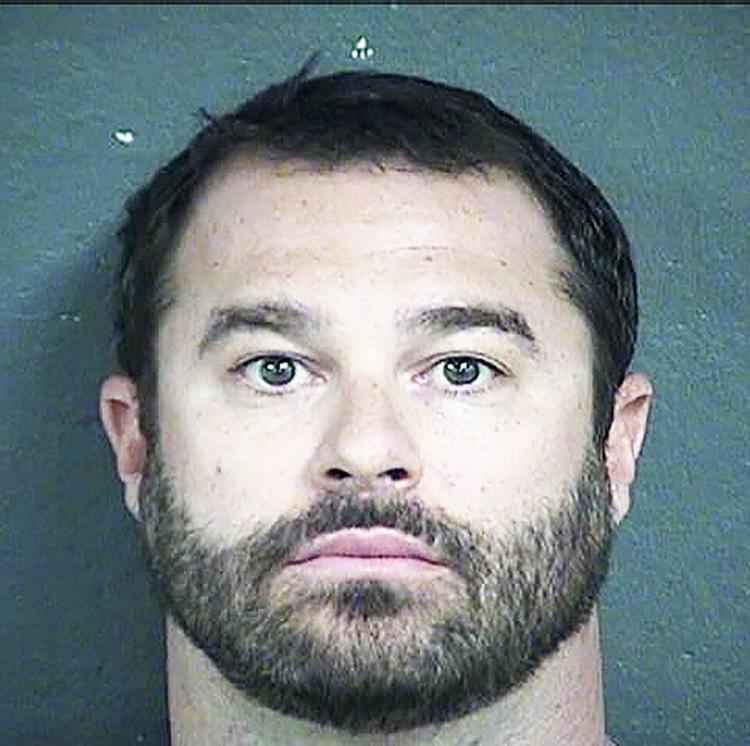 The Missouri Heights man who authorities say flew to the Midwest to have sex with a fictitious girl he believed to be 7 years old and her mother is expected to plead guilty next month, according to a recent filing in U.S. District Court.
A change-of-plea hearing for Ryan Mausner, 43, is scheduled for Feb. 7. A federal grand jury indicted Mausner in June on charges of attempting to entice a minor to engage in illegal sexual activity and traveling across state lines with the intent to engage in illicit sexual conduct with a minor. Attorneys on both sides of the case either did not respond to messages or declined comment on what specific charges Mausner would be pleading to.
The FBI began investigating him in late January after he engaged the supposed mother, who was actually an undercover agent, on kik.com, a popular social-media network, according to the criminal complaint.
Referring to himself online as "Dom_G," Mausner allegedly told the agent on March 13 that he wanted to have sex with the woman and her daughter, and that he would fly from Colorado to Kansas City for that purpose. He also made "overtly sexually explicit comments using BDSM terminology" and insisted he be referred to as "sir," the complaint says. BDSM is an acronym for the practices of bondage, discipline, dominance and submission.
On March 19, he provided the investigator, known as an online covert agent, or OCE, with his phone number, which the FBI linked to Mausner's home and email address. On May 4, following an alleged sexually explicit conversation between the agent posing as the mother and Mausner, the agent sent him a picture that purported to be the daughter. The next day, Mausner sent the OCE a screenshot of his May 25 travel itinerary. He was arrested at Kansas City International Airport that day and has been in federal custody ever since.
It's unclear to which charge or charges he will plead guilty. His attorney, Dee Wampler of Springfield, Mo., did not return messages seeking comment. The U.S. Attorney's Office does not comment on potential plea agreements because defendants can change their minds, the plea deal can be altered and other factors, spokesman Don Ledford said Tuesday.
The Kansas City Star covered Mausner's hearing and reported that Wampler told the judge that his client is a good man who "did something very stupid." Local court records show he and his wife divorced, and Wampler said in court that he believes Mausner's interactions with the FBI agent were caused by his client's drinking, the Star reported.