Arin Trook, a father of two, the education director at the Aspen Center for Environmental Studies and a highly regarded yoga instructor, was killed in an avalanche Monday morning near Ashcroft in the Castle Creek Valley.
The education community is reeling from his death, which was confirmed by former ACES CEO Tom Cardamone, as Trook managed ACES' environmental science education programs at schools in Carbondale, Basalt and Aspen, and taught yoga in schools.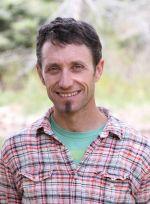 Cardamone called Trook an "incredible naturalist" who was especially in his element when teaching valley schoolchildren. He said his wife, Jodi, ACES' first director, "remembers immediately connecting with him and liking him a lot. He really embodied the spirit of ACES and its core mission.
"She thought of him as an old soul," he said, adding he was animated and "magical" around young students. "He was quiet, thoughtful, sensitive to everyone around him. He clearly loved the natural world, and conveyed a passion and compassion for nature with this innate sense of wonder and delight. And his family was at the center" of that.
Trook was on a hut trip and had been skiing with another person about a half-mile from the Markley Hut when the avalanche was triggered. That person dug Trook out and tried to resuscitate him before going to the hut for help. There were six people in the hut party, the Pitkin County Sheriff's Office said in a press release, but Trook was with only one other person at the time.
"Whoever was with him extricated him, and my understanding is they commenced CPR right away," said Jesse Steindler, a patrol director with the sheriff's office. "But they were by themselves, so that person then ran back to the hut to get help."
Trook's name and exact age were not released by the county coroner's office Monday, but Steindler said the victim was around 50 years old.
Trook joined ACES as education director in 2013. He brought "20 years of professional experience, including in-class teaching, promotion of ecological citizenship, and experiential education," says the ACES press release announcing his hiring. "His work has focused on educator training and teacher development. Most recently, Arin worked as education manager with NatureBridge in Yosemite, where he was in charge of hiring, training, and ongoing development of the education staff."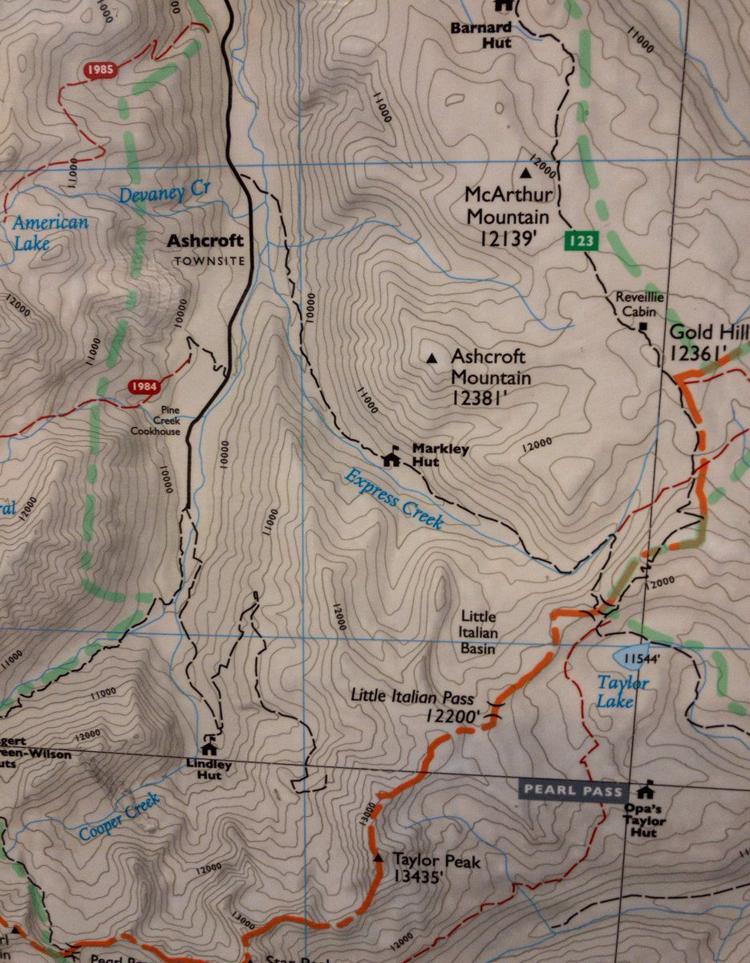 A California native, Trook graduated from Stanford University with a bachelor's degree in education and from the University of California, Berkeley, with a master's in education psychology.
Among his blog posts for ACES, he wrote in October 2017: "Perhaps the most radical action we can take today is the simple act of walking slowly through the wild world.
"While our government tackles the challenge of creating a health-care plan that works for all Americans, perhaps the real solution lies right outside our front door. The health and wellness benefits of spending time outside are well known and scientifically-documented. ...
"Here in the Roaring Fork Valley, we are undeniably fortunate to live surrounded by the healing medicine of the outdoors," Trook wrote. "From cool summer plunges in Devil's Punchbowl, to mountain biking up the crown of Mount Sopris, scouting for elk along the Thompson Divide, spring skiing on Mount Hayden, or harvesting another season of kale in the backyard garden, the opportunities to enjoy the healing benefits of the natural world are right at our fingertips."
Trook taught graduate-level classes in ecology and education at Stanford, U.C. Berkeley, and Lesley University's Audubon Expedition Institute, as well as supervised educators in field and classroom settings, the ACES release says. He developed a nationally recognized wilderness program for foster youth; designed and ran semester field programs in Alaska, California, Utah, and Mexico; and worked as a staff-development specialist, running trainings for organizations in Colorado, California, Utah, and Germany.
In the ACES release about his hiring, he said that "environmental science education — experiential, holistic education — is a critical tool for sculpting ecologically literate leaders and innovators to address the complex environmental challenges of the 21st century. As education director, I will provide leadership to refine and expand the reach and capacity of environmental science education at ACES, maintaining relevance in an evolving cultural and environmental landscape."
Trook's role also had him managing ACES' nationally acclaimed full-time environmental science education programs at Crystal River Elementary School in Carbondale, Basalt Elementary School, and Aspen Elementary School, and environmental science education in-school and field programs for over 42 schools in the region.
MRA member alerted authorities
Mountain Rescue Aspen deployed 18 people into the field to retrieve him. An MRA member who is also a backcountry guide was in the area with a client and alerted authorities at 10:19 a.m.
An investigator from the Colorado Avalanche Information Center was also in the field Monday afternoon. The center put the avalanche, the first fatal slide so far this winter in the Aspen area, in the area of Green Mountain and Express Creek. The avalanche was 2 feet deep and 400 feet wide, and ran about 200 vertical feet, the CAIC reported. It broke on a north-northeast facing slope at 11,200 feet in elevation.
The avalanche danger Monday was rated as considerable, the CAIC website says. The center issued a special avalanche advisory to last through Monday that said conditions were dangerous. Since Jan. 11, at least 10 people have been caught in slides in Colorado.
MRA members recovering Trook's body were dealing with heavy snow, wind and temperatures in the upper teens. A sheriff's deputy on the scene around 1:30 p.m. said 6 to 8 inches of snow were expected within the next hour. He was there to transport members of the victim's family to Aspen Valley Hospital.
The members of the hut group and MRA personnel were safely out of the field by 3:15 p.m.
At 10,400 feet in elevation, the Markley Hut is part of the Alfred Braun Hut System. Green Mountain is south of the structure, which is about 2.5 miles from Ashcroft.