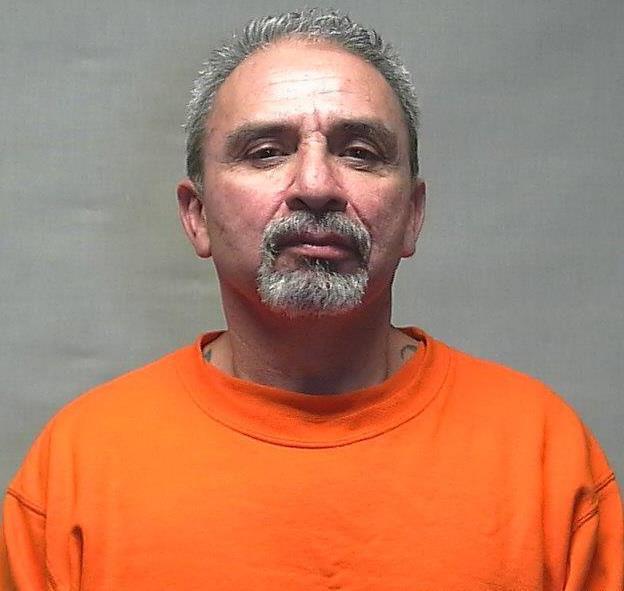 A Spanish expletive is allegedly how a Basalt man began his interaction with then-police Sgt. Aaron Munch on May 27 last year, and it's also how Deputy District Attorney Don Nottingham began his opening statement in a trial that began Thursday in Pitkin County District Court.
Aichardo Mandez-Ramirez, 51, faces a second-degree felony assault charge and a misdemeanor for resisting arrest following an incident near the 7-Eleven convenience store in Basalt during Memorial Day weekend last year.
The jury listened to testimonies from two witnesses from the Basalt Police Department: Munch, who is now a lieutenant, and officer Jordan Hilkey. They were the arresting officers during the incident in which Mandez-Ramirez allegedly spat on Hilkey from the back of a police vehicle.
Mandez-Ramirez, who required assistance from a language interpreter in court, did not testify. He did, however, punctuate Nottingham's opening statement by calling him a liar and gesturing toward Hilkey, who was present in the courtroom at the time. 
The general outline of events was not largely contested by either the defense or prosecution. Munch was patrolling on a bicycle on a pedestrian-only street, headed in the same direction as Mandez-Ramirez, who was walking with his fishing poles in a backpack. Mandez-Ramirez allegedly made a derogatory comment in Spanish in Munch's general direction. Munch knew Mandez-Ramirez — "Basalt is small," Nottingham noted in his opening statement — and provided dispatchers with his name. The dispatchers, in turn, alerted Munch that he had authorization to continue contact and make an arrest due to "five active warrants," according to a police affidavit.
That authorization turned out to be incorrect, but Munch proceeded with the information he had at the time. Ultimately, the situation reportedly escalated, with Munch calling for backup, drawing a Taser and eventually using an armbar takedown technique to arrest Mandez-Ramirez.
Defense attorney Heidi Troxell set the scene a little differently in her opening statement.
"Mr. Mandez was enjoying a day off. He was going fishing," she said. "Officer Munch could have continued his patrol, but he didn't like what he thought he heard."
During his testimony as a witness, Munch was asked if he spoke Spanish by Nottingham.
"Enough," he replied.
Troxell objected as her client gestured and pointed toward Munch.
Munch went on in his testimony to explain that, "knowing I had a reason to detain him," he called for Mandez-Ramirez to stop. When he noticed that Mandez-Ramirez had one of his hands in his right pocket, he also noticed a knife on his left hip.
At that point, Munch deployed his Taser, he continued.
"Just be ready," he said. "It's just a level of control if I needed it."
By then, Munch had already called for backup and Hilkey was on her way to the scene. Mandez-Ramirez, per Munch's instructions, had turned around and assumed a position for arrest. 
"Seeing his aggression, I explained that I was going to wait for another officer," Munch said in his testimony.
But when Hilkey arrived, Mandez-Ramirez purportedly turned around to face Munch, his fists balled by his side. Munch testified that, though Mandez-Ramirez was "very upset with us and the situation," he approached the man to make the arrest.
"He brought his fists up just like this," Munch said. Per Nottingham's request, he stood up to demonstrate.
Mandez-Ramirez laughed from his seat in the courtroom.
"I mirrored his image," Munch continued. "I raised my fists, thinking I was going to be in a fight."
But, as Troxell confirmed in her cross examinations, Mandez-Ramirez never actually took a swing and never subsequently attempted to physically harm either officer during the arrest. He suffered an abrasion to his knee during the takedown but no serious injuries. 
According to both witnesses, Mandez-Ramirez did physically resist going to Hilkey's patrol vehicle.
"He was yelling at the top of his lungs at Officer Hilkey, calling her a b----," Munch said.
Patted down and inside the vehicle, Mandez-Ramirez was still defiant, Hilkey said during testimony.
"He looked at me square in the face, and he spit," she said.
While the entire incident only lasted about 10 minutes in Munch's estimation, Hilkey then drove to the Pitkin County Jail in Aspen with Mandez-Ramirez in the back of the vehicle.
"During the car ride, Mr. Mandez yelled practically the entire way," she said. 
Hilkey detailed the expletives that Mandez-Ramirez allegedly repeated for the first half of the ride. After a brief pause, his language allegedly turned more sexually threatening.
"Thirty-ish times," Hilkey said in response to Nottingham's question about the number of times Mandez-Ramirez repeated the solicitation. "Along with other things. He said that he would end me and that my life was over. That was when we got to the jail, so that was just once."
In her cross examinations, Troxell noted that the incident report wasn't written until July 13, 2018 — about six weeks after the event. 
"It was an administrative mistake on my part," Hilkey said.
Additionally, Hilkey recounted that Mandez-Ramirez "squirmed" while resisting arrest, according to her verbal testimony.
"I did not write that in my report," she said.
While Basalt police now wear body cameras, that was not the case in May last year, and no photographs were taken after the alleged spitting incident.
"Have you been spit on a lot?" Nottingham asked Hilkey.
"Just this one time," she responded.
"Are you able to recollect from your independent memory these events?" he continued.
"Oh, yeah."
The trial is scheduled to continue this morning at 9 a.m.