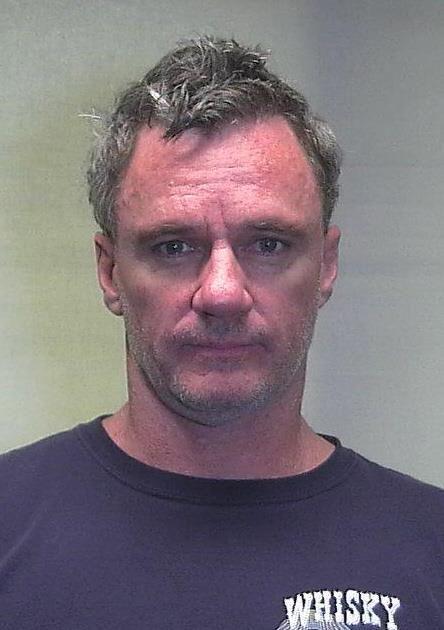 A local man who is a New Zealand citizen pleaded guilty to sexual exploitation of a child, a class 3 felony, in Pitkin County District Court Monday.
Blair Gibsone, 48, is scheduled to return to court Feb. 3 for sentencing, which — as long as Judge Chris Seldin follows the terms outlined in the plea agreement — will be probationary. The length of that sentence, however, is not specified in the plea deal, so Seldin ordered a pre-sentence investigation, or PSI, to be conducted by the local probation office that will inform ultimate sentencing decisions.
Upon reviewing the plea, Seldin took pause.
"I'm not seeing an indeterminate component of the sentence," he said in a nod toward the sentencing norm in Colorado that leaves a convicted sex offender's release from detention up to a parole board tasked with deciding whether the felon has been sufficiently rehabilitated. 
"That's right, your honor," Deputy District Attorney Don Nottingham confirmed. "It does implicate mandatory [offense-specific evaluation] and sex offender registry requirements, but not on the indeterminate sentencing basis."
The presumptive range of penalties for class 3 sexual exploitation of a child is between four and 12 years in the Colorado Department of Corrections. If Gibsone violates his probation, he could face state prison time.
When asked what he did to make him guilty of sexually exploiting a child, Gibsone told the judge that while he accepts full responsibility for his actions, he doesn't fully remember those actions.
"Your honor, it's slightly complicated," he started, "I work in hospitality, so I'm doing 14, 16 hour days, and of course along with that comes the alcohol and the whole environment of hospitality, so I've been blacking out for the last year. Over the last five years, I've had quite a bit of … a lot of deaths: father, mother, auntie, friends … my sister-in-law [taking her life]. So I think I've just been looking after everybody else and not dealing with things in my own head and my own self."
Gibsone was arrested June 22 on two felony charges related to child pornography after telling a female friend via Facebook Messenger that he was aroused by a young girl — an exchange that motivated the woman to approach Aspen police about the interaction on June 17. The friend was "visibly upset and crying," according to an affidavit. 
Though she at first declined to identify Gibsone, later that week, she engaged him in another conversation via Facebook under police supervision, which lasted about six-and-a-half hours. During that second conversation, Gibsone explicitly detailed sexual encounters he'd had with a young girl he said he babysat — encounters which, it turned out, were sordid fantasies. He later told police he had never done any babysitting.
Still, he sent images between texts during that conversation, including nude photographs of children, and a girl sitting in an Aspen restaurant. Those photos created the basis for his arrest and eventual guilty plea, Nottingham emphasized.
"What happened in this case is another person came to the police noting that she had been texting late at night with the defendant, and during one of those text messages, the defendant did send her clearly sexually exploitative material," he said. "That's what the defendant is pleading guilty to. There's no indication he was ... regularly distributing such material."
During an executed search warrant, authorities confiscated a smartphone, laptop, computer tablet and flash drives — and more than 20 pornographic images of children were found on the smartphone alone. 
In an interview with Aspen police detective Adriano Minniti following his arrest, Gibsone admitted to having sexual fantasies about children and said he had been actively looking at child pornography using a smartphone and computer tablet, according to a search warrant request filed by an investigator with the District Attorney's Office.
Gibsone maintains he has no recollection of the actual social media conversations that resulted in his arrest — a contention he repeated in court Monday.
"I am pleading guilty and taking responsibility, which I have done from the very beginning. I'm still a little bit confused by things because I don't remember really doing this, so I've been working on it the last six months," he said, acknowledging his previous issues with alcohol. "I've been in self-imposed prison for the last six months, and I've accepted everything and trying to do the right thing and move forward."
Seldin pushed a little at that, as Gibsone had so far not explicitly stated his actions for which he was pleading guilty.
"Are you admitting that you knowingly distributed sexually exploitative material?" he posed.
"Yes, but I don't remember doing it," Gibsone replied.
While attempts to confirm Gibsone's immigration status were not successful Monday, Denver-based defense attorney Jeffrey Weeden said in court that he anticipates his client will be deported.
"I'm not an immigration attorney, but I've explained to him that this will result in almost certainly a deportation," Weeden told Seldin. 
District Attorney Jeff Cheney did not return a phone call Monday to clarify the 9th Judicial District's relationship with U.S. Immigration and Customs Enforcement or deportation protocol for convicted felons.