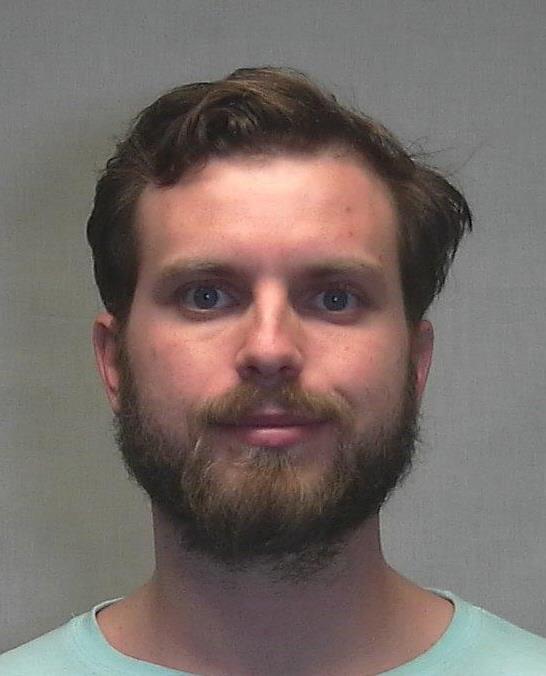 An ex-boyfriend who pleaded guilty to harassment charges for sharing intimate pictures of his former partner was sentenced to the Pitkin County Jail on Monday, though he could be allowed to serve three years of probation in his newly adopted country of New Zealand.
James Magruder, 28, pleaded to charges of posting a private image for harassment and violation of a protection order, each a class 1 misdemeanor in Pitkin County District Court.
Magruder displayed surprise when Judge Christopher Seldin ordered him to serve concurrent 60-day jail sentences for the sustained harassment of a former romantic partner, with credit for 24 days served. Additionally, Magruder will serve three years of probation and undergo mandatory mental health and domestic violence evaluations, as well as domestic violence treatment. 
It was a bit of a complicated sentence, as there were international considerations, which were a sticking point between the prosecution and defense. The charged conduct took place in Pitkin County, but Magruder late last year was on his way to moving to New Zealand when he was arrested at Los Angeles International Airport.
The victim addressed the court twice — once to express her displeasure at the decrease in charges against Magruder, who initially also faced two counts of felony extortion, and again before sentencing to underscore her feelings that Magruder serve his sentence in the United States.
Deputy District Attorney Don Nottingham agreed.
"[He should] be required to remain in the United States; I don't see how he could not," Nottingham said. " I don't see there being agreement between probation and another country. They have more difficulty with some states than others; I've never heard of probation being transferred to another country, but that is not my area of expertise."
Mark Rubinstein, Magruder's defense attorney, contended that his client would be able to meet his sentencing requirements from his home in New Zealand — and spent considerable time outlining the details of Magruder's life there, where he is an assistant training manager for the Royal New Zealand Yacht Squadron. 
"His entire life is tied to New Zealand now. He's not trying to escape the United States to avoid any repercussions of his choices. He has moved on completely from [the victim]," he said. 
Ultimately, Seldin compromised: probation would be supervised in the United States, and a mandatory protection order will remain in place for all three years, regardless of where the sentence is being served.
"If you can establish that these services are available in New Zealand, then upon the approval of probation, I'll allow the probation to convert to unsupervised, but that decision will be left to probation's discretion," Seldin said.
First, however, Seldin ordered Magruder to serve the remaining 36 days needed to complete the jail sentence in Pitkin County. 
"I'm not ready!" Magruder said.
At that, Seldin gave him until 7 p.m. to arrange his affairs and turn himself into the jail's custody. First, however, he issued a warning.
"If there's any more reaching out in a psycho ex-boyfriend kind of way to [the victim], you're going to be seeing a warrant," the judge told Magruder. "Ports of entry do not have any direct flights into Aspen. You're going to be looking at … big jails."
Magruder already has some experience in larger corrections facilities. When the initial charges were brought against him in December last year, he had already accepted the job with the New Zealand yacht team and was on an airplane from Los Angeles International Airport. Before the flight could take off, he was placed in custody and removed.
"He was literally taken off an airplane in Los Angeles County, so he spent the first 16-18 days in Los Angeles in a very, very rough, hostile environment," Rubinstein said. "He got beat up a couple of times because the inmates are not used to someone like Magruder being amongst them; they thought he was an informant for the government."
Magruder's arrest was in response to a harassment call received by the Pitkin County Sheriff's Office in November. The victim, who had been in a relationship with Magruder but who had ended that relationship and was now living with a new partner, explained to the responding officer that Magruder had "been repeatedly contacting and threatening [the victim] over the last two months," according to an affidavit.
Further, the victim had told Magruder — who had routinely sent her messages via cell phone, Facebook, SnapChat and Venmo — to cease contact. Magruder did not honor that request, the affidavit continues.
"[The victim] has told me that Magruder has threatened to send nude pictures of [the victim] and Magruder together, if [she] does not meet with Magruder or give Magruder a chance," it reads.
Screenshots of several text messages served as evidence that confirmed those threats.
"Warned, if you block me, stuff gets sent to your family, his family, both works, etc. [...] If not, we continue talking this way, I get my chance, and it's done. Your choice," one conversation included in the affidavit shows.
While pleading, Magruder admitted that he indeed "sent a private, embarrassing image to her new partner," adding that it was a "very low point in life."
Additionally, regardless of the fact that he'd been presented with a formal protection order, Magruder reached out to the victim again in May and June of this year, according to a second affidavit that Seldin referenced in court.
Nottingham commended the victim for her "remarkable decorum and restraint" when addressing the court about her experiences and wishes regarding sentencing.
"It's sad when relationships fall apart this way, but we have these laws for a reason," Seldin said.
Outside the courtroom, Magruder was detained when an officer witnessed him potentially already violating the still-active protection order by approaching the victim. After interviews with both him and the victim, however, he was released until the 7 p.m. deadline to surrender himself to authorities.