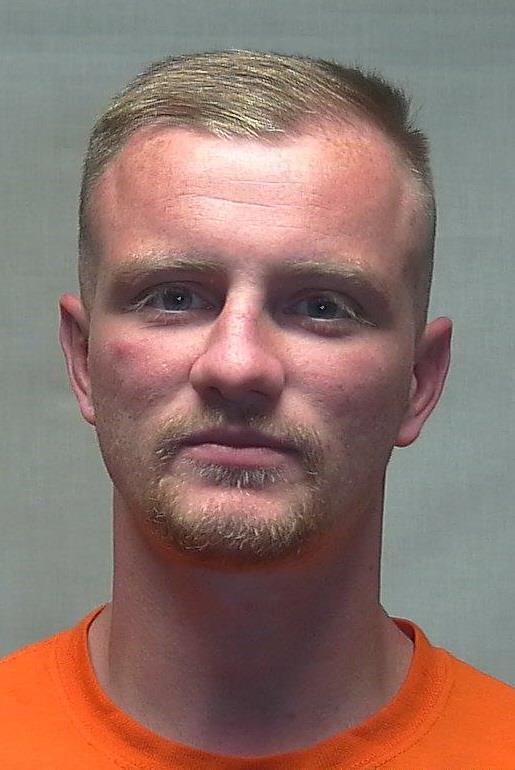 The Oklahoma man whose multi-state crime spree with his girlfriend brought them to Independence Pass last summer pleaded guilty to a felony trespassing charge Monday as part of a plea agreement.
Dylan Deshields, 25, of Bartlesville, Okla., was sentenced to one year in prison, but Judge Chris Seldin of Pitkin County District Court made the term concurrent with the four years he is already serving after being convicted of multiple felonies in El Paso County.
That case was related to the local one, as Deshields and Shylo Short, 23, were arrested July 11, a week after they broke into cars on the pass and in Woody Creek, for allegedly stealing a vehicle. Inside were a credit card and driver's license belonging to the pass victim, as were a snowboard, a magazine from a handgun and fishing waders also stolen from local victims, according to a Colorado Springs police report that was introduced into the local case.
Numerous other items allegedly purchased with stolen credit and debit cards were found in the vehicle as well, including a video-game system, a computer, a Prada purse and cell phones, the report says.
The couple's crime spree began in Oregon, with authorities in the town of Warrenton saying Short and Deshields used a stolen debit card to make numerous purchases. In a press release, Warrenton police wrote that the couple stole a car in Las Vegas, drove to San Diego County and burned the vehicle before stealing the one in which they were caught in Colorado Springs.
Short pleaded guilty to at least one felony and was sentenced to probation, public defender Scott Troxell told Judge Seldin on Monday. He said Deshields felt guilty about that because he was responsible. Troxell said his client is dealing with addiction to methamphetamine, which led to the break-ins.
"He will be in prison here and other states for some time," Troxell said.
Two other felony trespassing charges and a theft count were dismissed as part of the plea deal.