The man who in February pushed the chairman of the Pitkin County Democrats down a metal staircase pleaded guilty Tuesday to third-degree assault, a class 1 misdemeanor. 
Reed Gokey, 69, apologized to Howard Wallach, 73, for his actions in Pitkin County Court as a requirement of the plea deal that stipulates Gokey will only have a misdemeanor on his criminal record instead of a potential felony. Colorado statute offers special protections for "at-risk elderly," meaning anyone older than 70 years old. Because Wallach was 72 at the time of the incident, Gokey could have been charged with a class 4 felony.
Instead, he accepted the prosecution's plea deal Tuesday and was sentenced the same day. Gokey must turn himself into the Pitkin County Jail to serve three days by Dec. 13. Additionally, he must complete an in-person anger management class from Alpine Counseling within a six-month timeframe, pay a $200 fine in addition to court costs and serve 12 months of unsupervised probation, according to court documents.
Wallach was canvassing — a means of making direct contact, usually by going door to door, with would-be voters during a political campaign — when he came to Gokey's Centennial affordable housing address last winter. 
Gokey proceeded to kick, punch and ultimately throw Wallach headfirst and backward down a flight of metal stairs, though the assault seemed to be from a feeling that Wallach was trespassing and not politically motivated.  
For Wallach, Tuesday's courtroom proceedings offered closure and validation.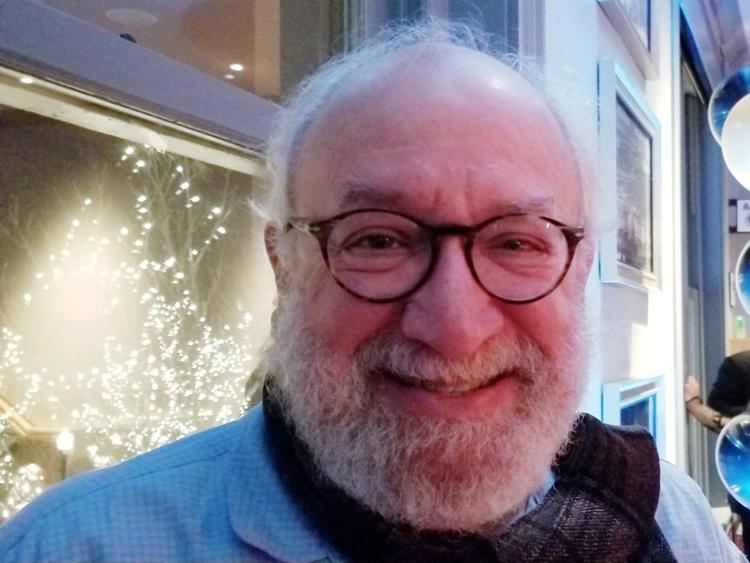 "What I'm relieved about is that there's a clear statement in the end," he said. "[Gokey] had said — originally, he told police when they arrived that it hadn't happened at all."
And because Wallach had been protected by a heavy winter jacket, he didn't show visible abrasions, he continued.
"I wasn't all banged up," he said, but added that he still to this day does exercises to manage his recovery. "For those people posting online, 'Oh, it never happened,' it happened."
More than for his own personal triumph, though, Wallach cares that the guilty plea will hopefully send a message to future campaign volunteers that Gokey was indeed held accountable for his actions and that canvassing continues to be a safe exercise of free speech. Before the closure of Tuesday's plea, he said, that hasn't been the case.
"The fact is that, this last election, I really couldn't talk anybody into coming out with me to do doors; I was on my own," he said. "People were very kind and saying, 'Oh, I hope you don't get thrown down a flight of stairs again.'"
In county court, Judge Erin Fernandez-Ely asked Wallach about his injuries, both physical and emotional, and "smiled and nodded" during his statement, he recounted.
"My long-term concern about this assault is the effect it continues to have on the willingness of people to do the work our democracy requires," Wallach said during his statement. "I will move on. I hope today's resolution to this matter will encourage people to think of canvassing as not just essential, but safe."