Editor's note: The Aspen Daily News continues its series question-and-answer series with candidates for city office. Mayoral contenders today discuss the resignation of the city manager and the city's best and worst initiatives. The series continues on Monday.
Adam Frisch
Do you agree with council's recent decision asking City Manager Steve Barwick to resign? How would you have handled the situation?
Yes on decision. No on process.  
My email to the mayor on Dec. 19 asking to move up the city manager's review from late February to an executive session on Jan. 8 started these discussions. My suggestion was for the five elected officials to discuss his review among ourselves then going to needed public discussions. Unfortunately, that never happened and the decisions played out as we all saw.
While I highly doubt it would have, or should have, changed the outcome, I think the path I suggested would have enabled better internal HR discussions, not in the public realm so early in the process.
The city manager and his family have been important members in this community over the last 25 years and that should be recognized and appreciated. I wish him well on his next endeavors, here in Aspen or elsewhere.
Name one instance where you thought the city made a good decision on a difficult issue.
I believe city hall handled the decision to protect our water rights very well. It was a difficult and complicated legal process, with a myriad of environmental, legal and logistical factors, as well as a lot of differing opinions from the community. Given the city currently has less than half a day of water storage, compared to months and even years in other cities, it was a vital issue to pursue and a good decision on behalf of the long-term sustainability of our community.
Through a lot of great work by city staff, especially City Attorney Jim True and the city's water department's Margaret Medellin, the city was able to come to agreements with landowners and organizations to protect the community's water rights while focusing the storage solution in the Woody Creek area.
On Dec. 16, I was proud to attend an ACES-hosted event, with Tillie Walton's sponsorship. The evening celebrated the collaboration that protected Castle and Maroon creeks via the signed agreements with the city of Aspen and American Rivers, Colorado Trout Unlimited, Western Resource Advocates and Wilderness Workshop. It was truly an example of a great outcome from a difficult decision, one that I am proud to have been a part of during my tenure on council.  
Name another instance where you disagreed with the direction taken at city hall.
In one word, outreach. There is an ongoing culture among some at city hall that tolerates ineffective communication with our community that needs to change. To be clear, outreach does not mean buy-in from every individual or even a majority. There are many times where leaders need to challenge the view of the majority of citizens to do what is in the long-term best interests of the community. But clear communication and outreach with all citizens is a requirement of good government.
I believe outreach is mandatory when Aspen wants to continue to push forward on its long-held views of progressive policies and initiatives. The low hanging fruits of community goals are gone; Aspen already excels in many aspects of what is considered a wonderful community. We are left with very lofty goals and I am excited to help lead the community to keep pushing forward. The communication plan, however, must be at the same high level as well.
While the vast majority of the city's hard-working and dedicated staff wish more outreach had been done with outreach to our local business community on the mobility lab (and other projects), when a few senior people in city hall either believe it is actually counterproductive to seek community input, or enable projects to move forward without it, we have a cultural problem. Culture starts at the top; both at the staff and elected roles. I feel for all the hard-working city workers that had their outreach preferences squashed. One of my top priorities as mayor will be to lead this cultural shift in our local government.
Cale Mitchell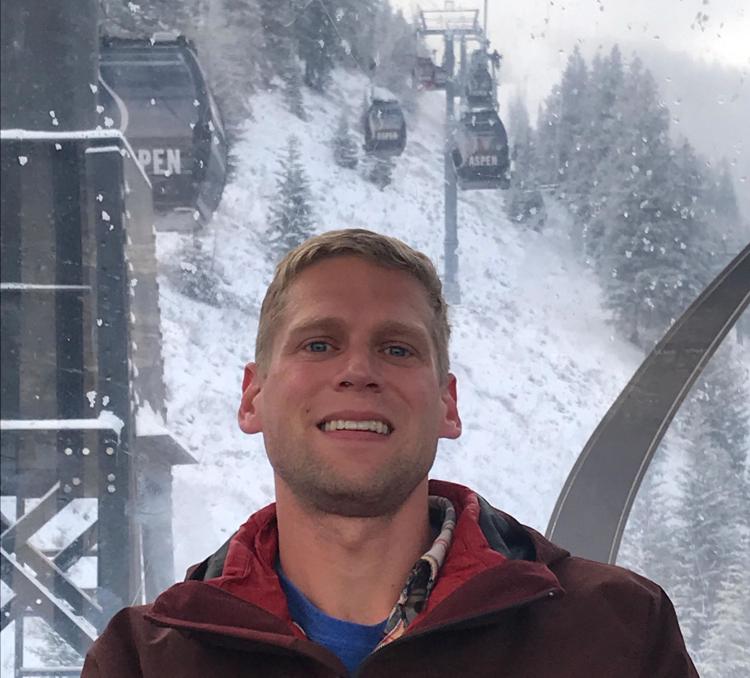 Do you agree with council's recent decision asking City Manager Steve Barwick to resign? How would you have handled the situation?
As little as my understanding is to all the reasons to reach that decision, I do agree. Solely on the issue of communication, anyone employed as a public officer must be clear and present regarding communication with fellow council, and above all, the public. I think that the way it was handled was blunt and rapid, but that was the action local governors desired, along with many citizens. I don't know if there was a more appropriate approach — maybe having a replacement before any decision was made would ease the frustration government is now facing — but the decision was made and we must deal with it together. It is time to make sure this mistake doesn't happen again; the communication must be present with our next city manager, and as mayor I will communicate with all to the best of my ability, ensuring the public and the office are not left with the sour taste we now have.
Name one instance where you thought the city made a good decision on a difficult issue.
As the environment and sustainability are some of my only focuses as I campaign for mayor, I applaud the city for their Climate Action Plan and see this as one of, if not the greatest decisions made by our city. Although it doesn't seem like a difficult choice to our forward thinking, sustainability desiring community, in the times we are living in, this is a very difficult issue for government to be supporting such initiatives. Through such dedicated actions, we are paving the way for other communities to follow. With the focus on the future and sustainability of our community, Aspen has set an example for other small communities to follow. As mayor that will be my one focus, to expand upon the initiatives Aspen has already implemented. I would love to see a community greenhouse come to fruition on the Marolt Open Space, bringing a resource for the community to truly create "local" produce, providing yet another example of sustainability within a community.
Name another instance where you disagreed with the direction taken at city hall.
On the same page as sustainability and communal prosperity, when looking at the budget of our city, I disagree with so much. At the front of my disagreement is the mobility lab or Shift. This is a perfect example of money and time being lost, with no outcome leading to a viable solution. I remember just yesterday Phil Sullivan being jailed for wanting to provide free rides to people, causing many local transit companies to be upset that he was taking business away. Then we take Phil's idea and set it into motion through the local government? A little hypocritical, if you ask me. The proposals of the mobility lab want to expand this free ride service, stepping on the toes of more local business. If we want to get 800 cars off the road daily, it seems to me we have the answer and have had it for a long time — RFTA, a bus system that is capable of serving a vast amount of people, much more than it already does. So we are putting band-aids on a wound, as the surgeon stands close by being ignored with the services he can provide. My vote will always be for solutions leading to fixing the problem, and if the solution isn't there, I will not be supporting excessive expenses on "ideas" that clearly won't work.
Ann Mullins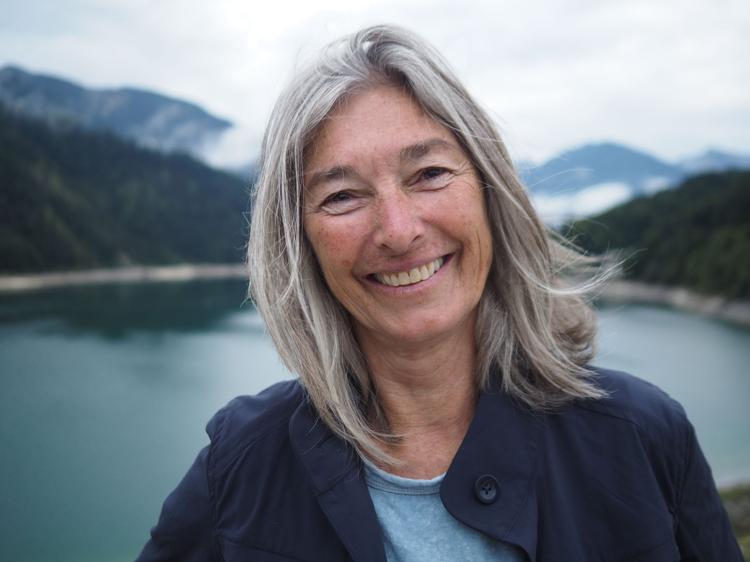 Do you agree with council's recent decision asking City Manager Steve Barwick to resign? How would you have handled the situation?
The events leading up to Steve Barwick's departure have underscored the need for the disciplined and assertive leadership that I can bring to city hall. While I supported the departure of Steve Barwick, the process should have included a strategic 60-day transition plan with the city in control of the process from start to finish. That said we now have a unique opportunity to rebuild city hall staff with the transparency we are looking for, engagement of the public, direction from city council, and input from city staff. I look forward to a fresh start, leading a strong, effective council, working strategically with a professional city manager, engaging with the public and leading staff with clear direction and objectives.
Name one instance where you thought the city made a good decision on a difficult issue.
One of this council's greatest accomplishments is the extensive rewrite of the land use code which reduces building size, reinforces historic, small mountain town character, focuses on uses we want downtown, discourages uses we don't want, protects view planes, and puts in place additional mitigation requirements for developers.
Name another instance where you disagreed with the direction taken at city hall.
Our greatest failure has been a lack of engaging the public and lack of transparency. Several laudable initiatives have been brought forward without full council support or public support. No matter how well intended an initiative is, if it is not supported by most it will probably not be successful. We need to rethink how we engage and interact with the public. Rather than depending on the public coming to us, we need to go them. This will be an important agenda item for me as mayor. How will I, as mayor, reach out and engage the public effectively?I have plenty of ideas and look forward to sharing them.
Torre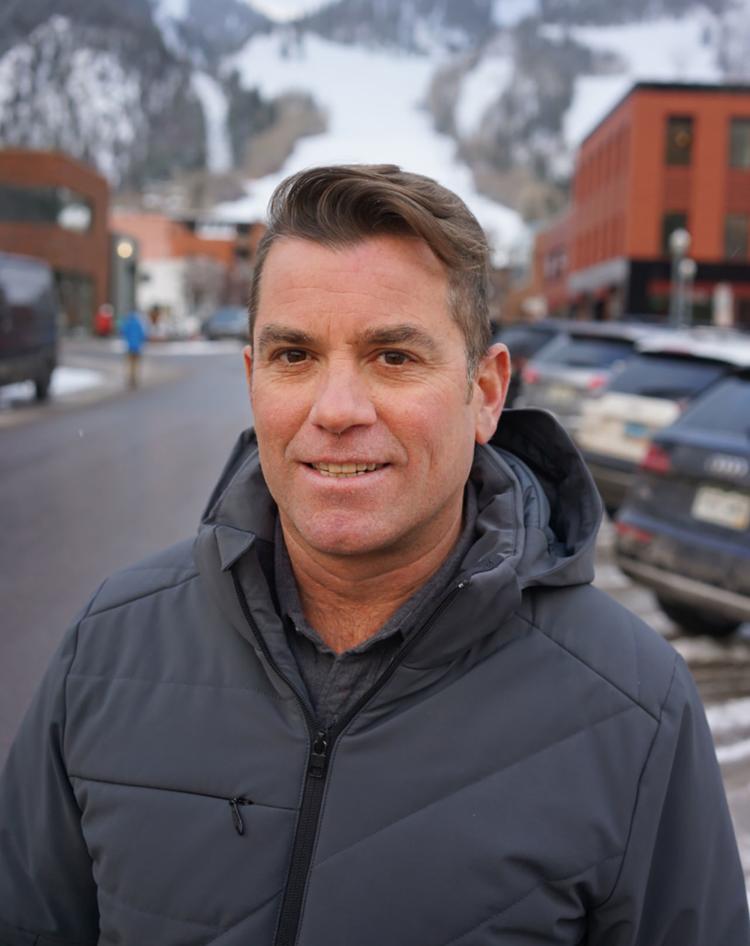 Do you agree with council's recent decision asking City Manager Steve Barwick to resign?  How would you have handled the situation?
I do not agree with the way council handled events that led to Mr. Barwick's resignation. Along with Mr. Barwick, I think that the council members should accept some responsibility for the missteps in management over the past few years. The city manager is under the direct guidance and oversight of the council. This council knew of, supported and even directed some of the actions that led to the departure of Mr. Barwick, as well as assistant city manager Barry Crook. I see Mr. Barwick's resignation as another example of failed communications, as well as a lack of honesty between the council and the city manager's office. We must hold council accountable for this lack of leadership through the upcoming election.
I would have handled the situation by setting clear expectations of the city manager at the outset, and provided clear and consistent feedback on a regular basis. We now have an opportunity to hire a new city manager and create a culture of communication and trust in city hall. This will enable us to review our leadership structure, evaluate city government efficiency and put forward innovative plans for the future of Aspen.
Name one instance where you thought the city made a good decision on a difficult issue.
At this time, I am having difficulties coming up with one. Regardless, I know that Steve, Ward, Adam, Bert and Ann are all good people. I just have a difference of opinion on many issues addressed in the recent past, these past few months, and most importantly, many issues going forward.
I promise humility, leadership and accountability as we set a course for a best Aspen. With better decision making and processes we can set up a new city manager for success, uphold housing goals, add early childcare, implement the pedestrian malls maintenance, manage growth and its impact, create transit/parking/traffic solutions, realize waste reduction and comprehensive composting, gauge airport development and its impact, and so many more things in the upcoming two years.
Name another instance where you disagreed with the direction taken at city hall.
In the past few years, we have seen numerous instances of initiatives that were improperly forwarded by council. The ball was dropped multiple times, including the Power Plant proposal, the Rubey Park remodel, inefficient city office space planning, dams in the upper valleys, eliminating parking on restaurant row, reducing employee housing downtown, lack of APCHA support, failed communication with the county, the mobility lab/SHIFT, and more. It has been at the council's direction that our hardworking city staff has spent valuable time and energy, only for council to not follow through and unfairly blame staff for lack of "outreach." I, as many people feel, have had enough of these initiatives to nowhere, unfair ballot questions and out of touch decisions. Council is at the top of our leadership structure. The buck stops with them.
In addition, I have reservations about Ann and Adam's support of $1 million in new city FTEs, acquiring additional unnecessary city office space, adding new layers of bureaucracy to city government and taxing already limited resources. My reservations are reinforced by the increasing possibility of a recession, as set forth as a warning by a growing number of financial experts. With this is mind, my vision is that we create a well-managed, inclusive, proactive, collaborative city government, where we will discard the us versus them paradigm.