This is part four of our Q&A series. Previous parts can be found here:
Cale Mitchell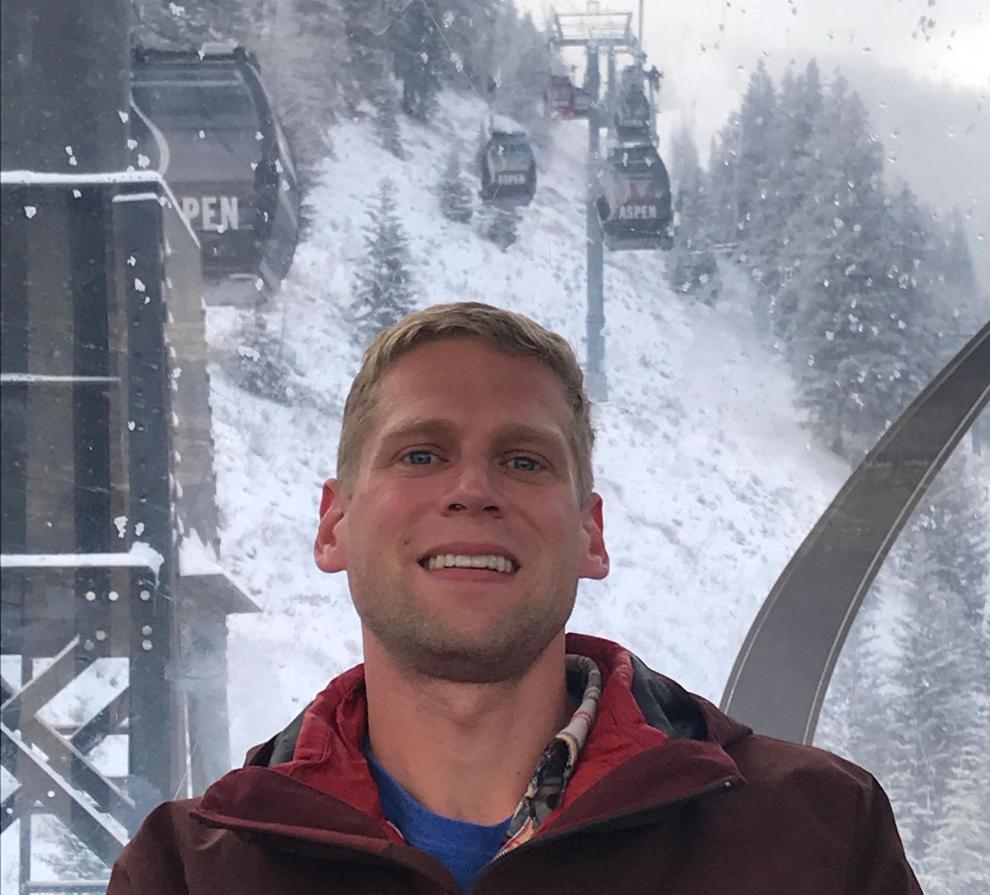 What are you priorities when it comes to local housing?
That would be top-priority; the need for affordable housing is unlike any other Aspen has. I feel it is time to reanalyze the focus Aspen has placed on employee housing and actually bring something to fruition that can help to solve this problem.
There is a need for affordable owner units, but there is an even bigger need for rental units. Being that Aspen is a destination resort, we have both the influx of tourism and the workforce on an annual basis; we need to expand upon the rental units available for that workforce.
There is a lot of hesitation on Lift One due to the employee housing crisis, and the project doing little to alleviate the burden. I see a much greater need for sole focus on this crisis, not one attached to the Lift One redevelopment.
Centennial is long overdue for a redevelopment, along with many other properties in town; Marolt for instance. Through innovative design and build, a large-scale apartment complex, not overshadowing the Aspen image or appeal, could be constructed in a matter of a year or two, even with the slow steps of city government.
We need a project solely focused on bringing our community the one resource it lacks. This is priority for town council, and I will see to it that it remains goal number one.
Does the Aspen-Pitkin County Housing Authority's governance and management structure need a shake up? What would you propose?
APCHA helped to serve my wife, myself and even dog when we were saved by Centennial. While fearfully looking at a scarce and financially burdensome free market, APCHA-assisted housing provided long-time locals help when direly needed after our free market rental unit was sold and we were vacated. So as far as serving the community, I feel they are doing a good job. But it does need an overhaul; one aimed in the direction of community development, with focus on more affordable employee housing.
With the community resources Aspen has, we should be forecasting the future growth, fixing the divide in affordable housing currently, and innovating community governance by creating one driven on our community's guiding principles and needs: community sustainability, prosperity, and longevity. Through innovation within the likes of unified, elected officials, this community can see the changes it needs come to light. Having the ability to effectively and efficiently bring about those changes should be the goal of restructuring the city office.
Any change that is targeted toward bringing about those changes quickly, I will fully support. We need a board comprising the "Voice of Aspen," geared toward community development; be it current local elected government and newly-elected officials, or a complete restructuring, the compliance needed between APCHA and town council has to be seamless, efficient and effective to solve the issue at hand — lack of a Aspen's thriving middle-sector.
What is your current housing situation?
My wife and I have been at Centennial for just over two years. We are so thankful to be housed within Aspen employee housing. It provides an adequate living space and a financial relief to the free market rentals. I do believe that some major innovations through redevelopment could be present at this property, but Centennial is a perfect example of a successful employee-housing complex. Even with the numerous disputes concerning deed restrictions, there is no doubt that it provides an amazing resource for the workforce of Aspen. We need more like it, or need to redevelop and build upon it to create more adequate living within Aspen.
Adam Frisch
What are your priorities when it comes to local housing?
Our affordable housing program is the foundation of what makes our town a true community. It has been my top priority since 2009 — prior to my election to city council in 2011. It will be my top priority as mayor. I have worked diligently to improve our housing program for ten years. For six years, I served on the Housing Frontiers Group, meeting weekly to twice a month. Our mission was to study the long-term and strategic issues facing the housing program. We implemented education sessions for the residents and homeowner associations and executed a capital reserve study for over 20 HOAs. This work led to productive, ongoing APCHA governance discussions with the county. I also spearheaded the 2012 housing work session which included the city council, the board of county commissioners and the APCHA board, focusing on demand studies, future needs, opportunities and challenges to the program. Enhancing our affordable housing program has been the most meaningful result of my community service over the last decade.
Based on my experience and many conversations with numerous stakeholders in the community, my priorities regarding affordable housing are:
• Prioritize construction of Burlingame III; we can deliver 80 new units, many of which will be occupied by families. We have the land, we have the design, we have the entitlements and we certainly have the need.
• Finalize a new APCHA governance structure that supports workers and retirees.
• Implement a capital reserve program that is financially attainable for our APCHA residents.
• Update our housing mitigation policies to protect future housing funds.
Does the Aspen-Pitkin County Housing Authority's governance and management structure need a shake up? What would you propose?
Not only do I believe some changes need to be made in APCHA's governance, but I am already leading on this issue. In December, I initiated a joint work session between the city council and the board of county commissioners, the two equal overseers of the governance of APCHA. We are in a review process to look at the governance and management of APCHA.
However, I am not advocating for a "shake up" but rather suggesting we seek an updated governance model that better reflects the realities of our most important community program. Our 40-plus year affordable housing program has been a huge achievement. The governing documents and management structure, however, have not significantly changed as the program has evolved and grown and become more complex. We need a structure that serves our entire population, including workers and our retirees, both of which are fundamental for an authentic community. The current governance structure allows for decisions to be caught in either a stalemate situation or a prolonged process, even when there is total agreement between the council, the BOCC, and the APCHA board. Under no circumstances am I looking to take stakeholders out of the process, or for hastiness in decisions, but rather to find a simplified governance model where decisions get made, and the decision makers are fully invested and focused from the start.
I would be remiss if I did not thank the following people for helping me bring these discussions to fruition: Jon Peacock, the Pitkin County manager, BOCC member George Newman, and former BOCC member Rachel Richards, Mayor Skadron, and Steve Barwick, from the city. I am excited for the community to make some real progress on a more responsive and efficient governance structure for our community's most important program.
What is your current housing situation?
Katy and I feel very fortunate to have moved here over 15 years ago after years of long, big-city work hours, and to now be able to raise Felix and Quintessa in a house off of Cemetery Lane. Our neighborhood is full of kids and full-time families in all stages of life, the essence of a true community.
Torre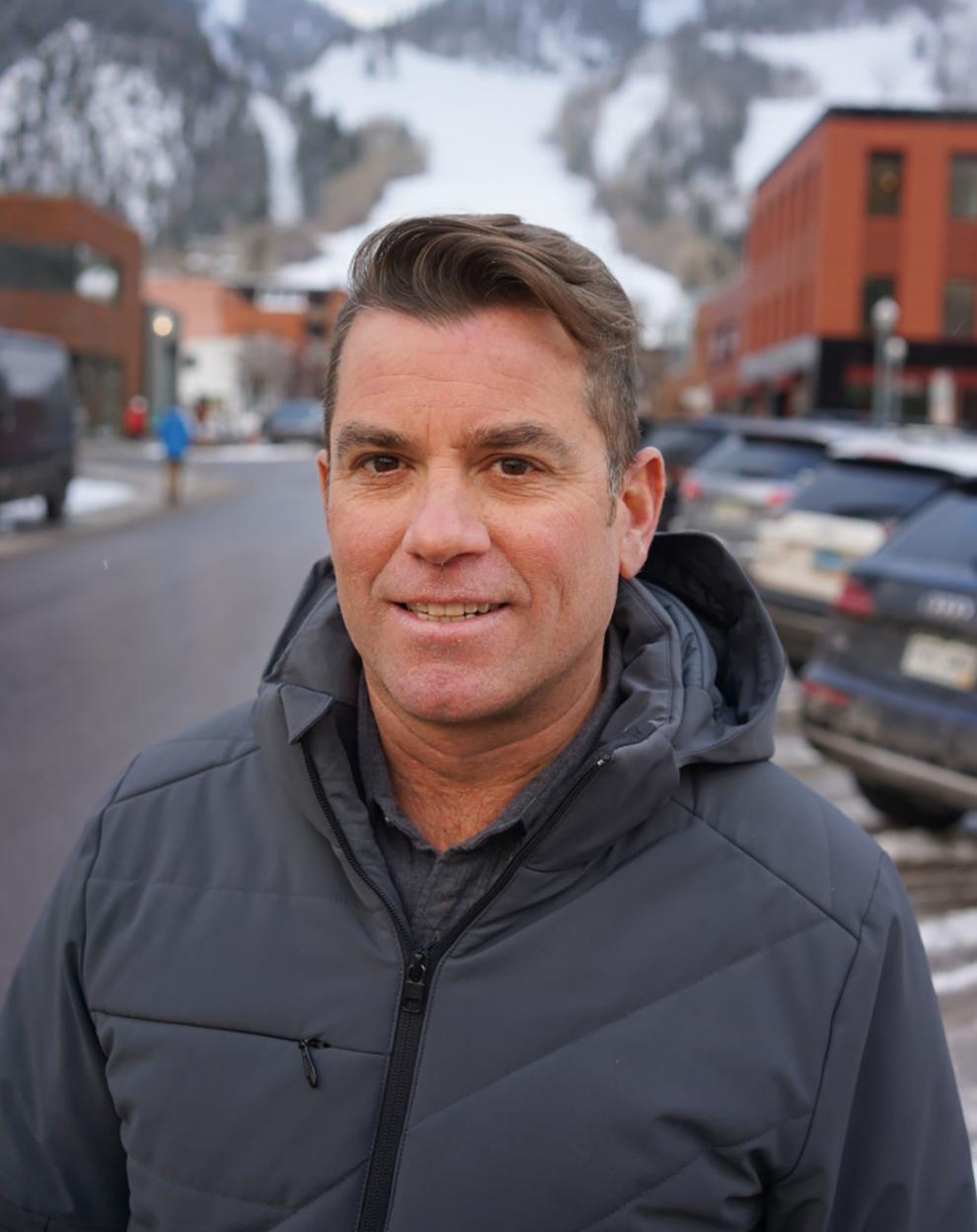 What are your priorities when it comes to local housing?
My overall policy is to work on all areas of our housing program. This issue is a community issue that requires a holistic approach and attention to every opportunity for advancement.
A top priority is to identify potential housing sites and opportunities for new affordable housing. With the continued erosion of local housing that is available, attainable and affordable, we will need to add more units to remain on target working toward our stated community goals.
Next is to maximize the capacity of our current system. This includes assisting Centennial and others having issues that are taking units out of the housing inventory. I also advocate developing an incentive program to return larger units to our housing stock through voluntary downsizing. I support a realignment of the housing program goals to the intended graduating system that facilitates matching appropriate units to residents and encourages forward movement within the program.
We also need to revisit the land use code, restore the housing mitigation requirements and support them at the council table. We should allow and foster affordable housing as a use for upper floors in the downtown core. Inclusionary housing is a necessary tool for maintaining lights on in our local residences throughout the core, which will also benefit our local businesses and community.
Does the Aspen-Pitkin County Housing Authority's governance and management structure need a shake up? What would you propose?
As hard as it is to create housing in Aspen, it is just as difficult to operate and provide the administration and oversight. Our housing commitment and program is extremely important to our community and deserves our utmost attention.
I support APCHA as an entity but not independent and separated from county and city direct partnerships. The APCHA board should include as much representation from the county and city as possible, in an effort to maintain as many eyes, ears and ideas needed to tackle our housing issues. I believe the recent APCHA struggles and the call for reorganization stem from a void of conversation, communication and collaborative problem solving. Our local representatives have been picking APCHA apart, but not coming to the table to work together on solutions.
I am the candidate promising continued dedication to working with all of our housing partners. I see an ever evolving program that requires a roll up your sleeves and get to work ethic to ensure the success of our efforts.
What is your current housing situation?
I currently live in a one-bedroom employee rental unit in the core. Over the course of my 25 years living and working in this valley, I have lived in Snowmass, Basalt, Woody Creek and several different addresses in Aspen. I have more firsthand experience and current perspective on our housing program than my opponents. I have felt the housing crunch, navigated an almost impossible search for appropriate housing, and know how difficult it is to achieve home ownership in Aspen.
Ann Mullins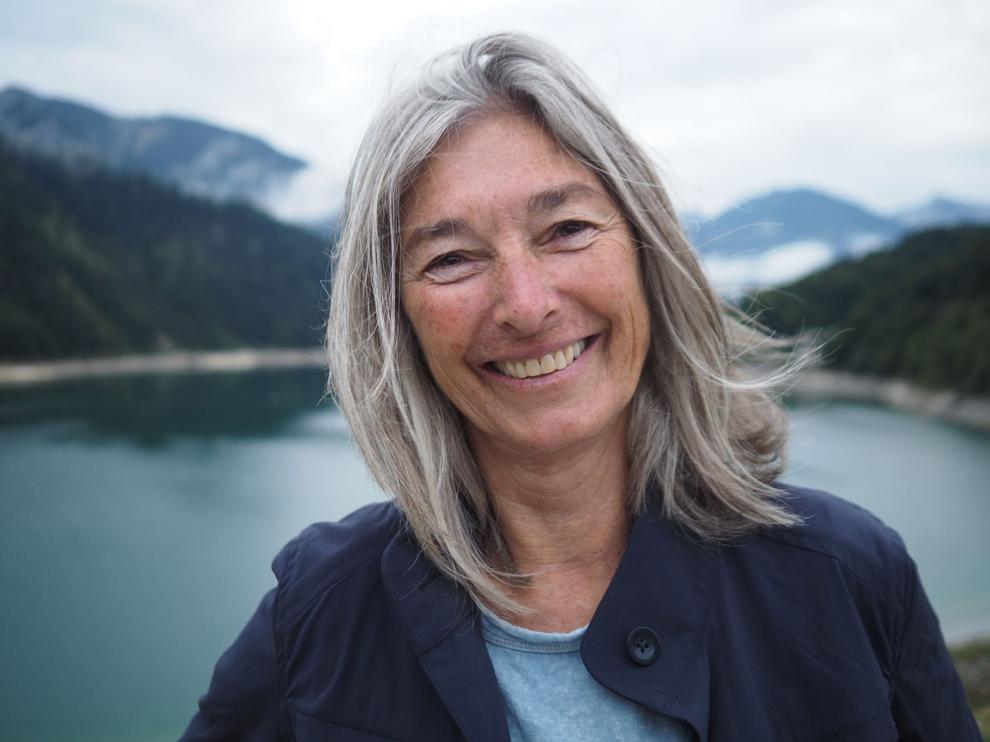 What are you priorities when it comes to local housing?
Governance, quantity and diversity of inventory and quality of inventory. Our housing program is one of the best in the country for a mountain community our size. We have almost 3,000 units, a dedicated stream of revenue to support the program, an innovative program of housing credits, and a dedicated group of individuals on the APCHA housing board. The city has increased the amount of mitigation required by developers and continues to review affordable housing waiver incentives. But we continue to need more housing. We need to not only build new affordable housing on our increasingly limited supply of land, but we also to find other, innovate ways to add to the inventory. Aside from the environmental and productivity benefits of affordable housing, our housing program creates community and so the need for diversity, whether rental- or owner-occupied, studio or two bedrooms, the city needs to offer a product that suits the occupants. Some of our units are 35 to 40 years old and need repairs, maintenance upgrades. This also needs to be part of our program so that every unit, not just newer units, are quality units. This brings up an additional priority, the completion of the new digital record of APCHA's units which needs to be completed as soon as possible to give us a clear understanding of what we have and what needs to be done.
Does the Aspen-Pitkin County Housing Authority's governance and management structure need a shake up? What would you propose?
Yes the governance needs to change. For the time I have been on council I have seen many problems but few solutions or progress toward solutions. The current review process involves APCHA, Pitkin County commissioners and Aspen City Council acceptance of each proposal or policy change; we need a more efficient way to make decisions. One solution: empowering the APCHA to make final decisions. With representatives from City Council, the BOCC and citizen volunteers, the board would have the expertise and the authority to make effective and relevant decisions.
What is your current housing situation?
In 1996 I bought an old (no date of construction could be found) and numerous-times-remodeled miner's shack. And that's where I live today.