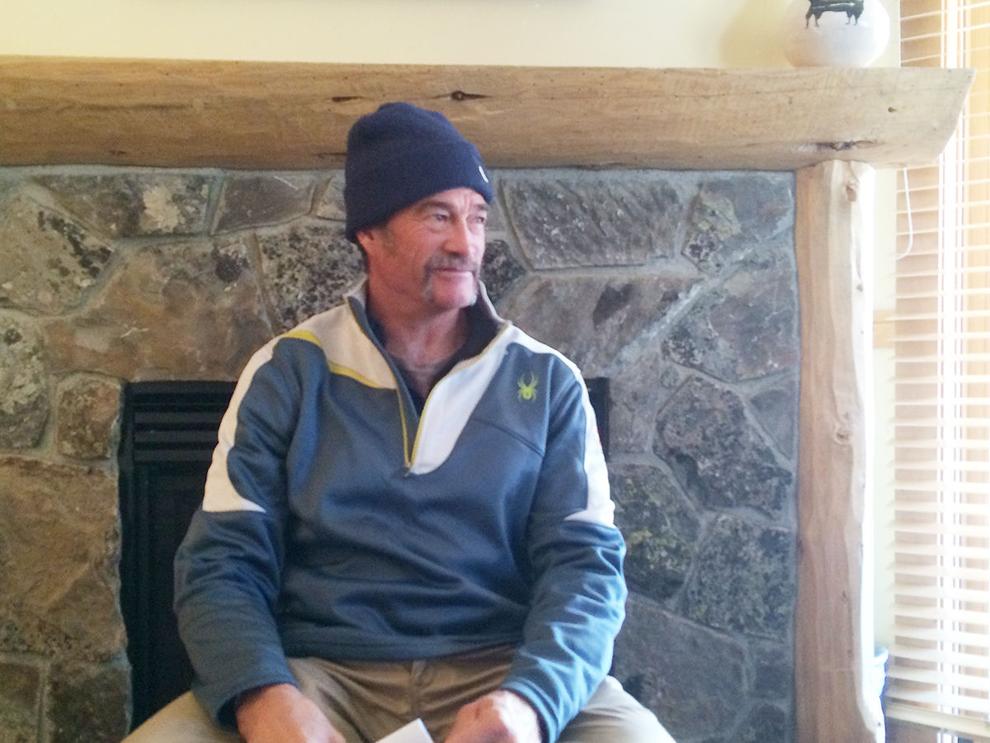 COPPER MOUNTAIN — In his second season as head coach of the U.S. men's speed team, Aspen native Johno McBride said he is excited that two of the veteran team leaders, Steven Nyman and Travis Ganong, are back in the fold.
"If we can stay healthy, there's a lot this team can do," McBride said Wednesday at Copper Mountain, where the team is ensconced in training. 
That wasn't a luxury McBride had last year because of injuries suffered by members of the downhill team amid sky-high expectations in the Olympic season.
"We're judged by how guys ski at the end of the day," McBride said, acknowledging that there were some disappointing results from South Korea.
"The majority of Americans think we ski race every four years," he said. "For me, I take the same level of importance and focus in any year." 
And McBride, who has spent most of his adult life as a coach for both elite able-bodied skiers and adaptive alpine skiers, is not one to look in the rear-view mirror. His focus in 2018-19 remains bringing out the best in his up-and-coming and experienced skiers as they approach the early season Audi FIS Ski World Cup races in Lake Louise, Alberta (Nov. 24-25), and Beaver Creek (Nov. 30-Dec. 2).
One way is for the Americans to work in concert with the Norwegian ski team, which includes 2018 Olympic downhill gold medalist and five-time world champion Aksel Lund Svindal. The teams share tasks on the hill, such as video and timing, and the partnership has netted positive role models for the Americans during the joint training sessions.
"You can never downplay working with the best team in the world," McBride said of the Norwegians, who are known for their close relationships, camaraderie and attention to detail in a sport where victory is determined by thousandths of a second.
Those are traits that McBride has tried to encourage with the U.S. men's team as well. For the second year in a row, the coach held a summer camp where conditioning and bonding took center stage. While the camp in 2017 was headquartered on McBride's property in Old Snowmass and utilized the Elk Mountains for workouts, this year they traveled to Malibu, Calif., for water- and sand-based training. A pair of Navy Seals were on hand to push the men during the sessions.
"I have to say it was really positive. For me, it was an opportunity to push guys in a different way and take them out of their comfort zone," McBride said.
Skier Jared Goldberg this week recounted instances where the athletes pushed themselves beyond their limits, including a mile-long ocean swim — "We were freaked out about sharks" — and foot races in the sand which required heaving a log above one's head while running.
"That feeling of pushing past that barrier when everything is telling you to quit" was what Goldberg, 27, said he gained most from the California camp. That could come in handy during the grueling Lauberhorn downhill in Switzerland, which can run over two-and-a-half-minutes long. Goldberg said his favorite venue is Val Gardena, Italy, where he broke into the top 10 in a race.
"From day one that was a good course for me," he said. "You kind of figure out what you can get away with," he said, adding that developing into a racer who can vie with the best in the world "takes a lot of time." 
Goldberg, who knows what it's like to start with bib 80 on the challenging Birds of Prey course at Beaver Creek, this year has earned the right to start among the top seeds.
McBride said he feels he is making headway with his burgeoning athletes and that the return of the veterans will be a positive for the team's esprit de corps. Some of that is translating what is accomplished during training into the race-day performance, as that's another area where the U.S. team can learn from the Norwegians.
"I think we're in a better place than last year," McBride said.