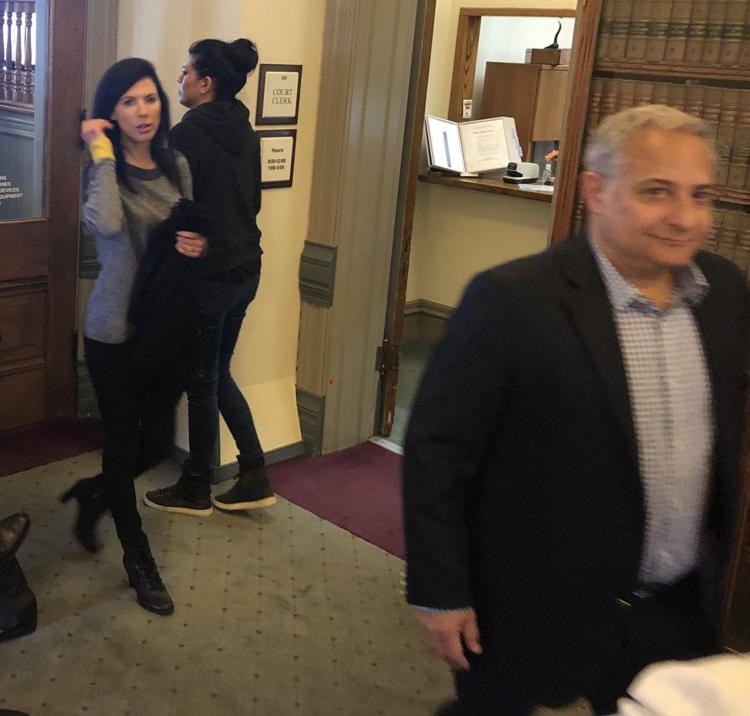 An attorney representing an Aspen father who, along with his wife, hosted parties that allegedly saw cocaine and alcohol provided freely to high school students, told a judge Monday that the district attorney's office has provided over 1,200 pages so far in pretrial evidence.
The legal teams for Joseph Lispey III, 56, his wife, Shira, 44 — who made their first appearance in court to face the charges — and their son, Joseph Lipsey IV, 19, asked for and received a continuance until June in light of the voluminous amount of pretrial documents known as discovery. Prosecutor Don Nottingham agreed that, given the amount of discovery, the June 17 date made sense. All of the defendants have different attorneys.
The Lipseys face 41 charges altogether, ranging from counts against the father and mother of distribution of cocaine, 11 counts of contributing to the delinquency of a minor, and possession of cocaine, which are all felonies. The elder Lipseys also face three misdemeanor counts of providing alcohol to minors.
Arrest affidavits say the couple, during multiple parties attended by high school students, provided "alcohol for everybody," a person whose name is redacted told investigators. Joseph Lipsey III handed "bottles of liquor to kids who are under 21 years old and made statements such as 'be safe, have fun,'" police were told by a teenager, according to his affidavit.
Previous: Aspen mother, son and father face drug charges after long inquiry into parties
According to investigators, a juvenile interviewed in early January said that he was attending a party at the Lipsey home. Around 12:30 a.m., he went upstairs and saw on a table in the living room "a pile of white powder on a yellow plate, straws, a credit card and a few dollar bills," an arrest affidavit says. The youth, whose name is one of several redacted in the affidavits, told police that he also saw two adult males, and that he "secretly filmed the powder and the men and sent it to friends on SnapChat …"
Another teenager told police that Joseph Lipsey III "was passing around a plate of cocaine" and that a person, presumably a minor, as their name is redacted, "did some lines, passed it, I guess it ended up with Mrs. Lipsey," an affidavit says.
Investigators allegedly recovered videos and photos from teens' phones depicting the cocaine-laden plate. One included a SnapChat image in which the user wrote, "This kid's parents are tryna kill me" on the screen with the video's image," a deputy wrote in a warrant. "The video is timestamped Jan. 3, 2019, at 2:45:36 in the morning."
Another video taken with the SnapChat app shows the same plate of cocaine, with the poster of the video writing, "Almost did it all," the warrant says, adding it was timestamped 10 minutes later.
Lipsey IV faces 10 charges, including distribution of MDMA, possession with intent to distribute codeine, possession of cocaine and contributing to the delinquency of a minor. He is also charged with misdemeanor possession of Xanax and Soma, a muscle relaxant.
The Lipseys remain free after posting a combined $300,000 in cash-only bonds.