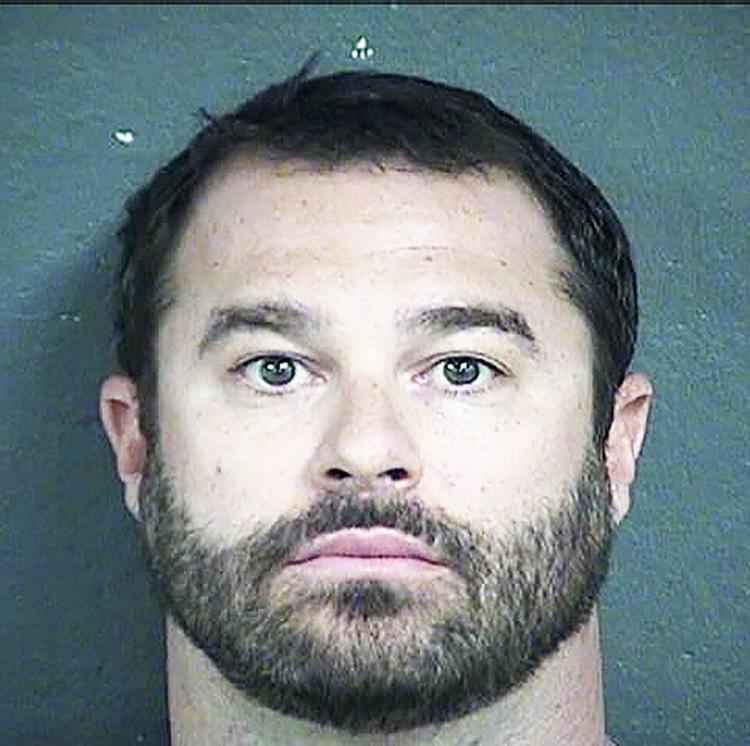 The Missouri Heights man who traveled to Kansas City in May to sexually assault a girl who he had been told was 7 years old pleaded guilty Wednesday in federal court and faces at least 10 years in prison.
Ryan Mausner, 42, pleaded guilty to online enticement of a minor. He is also charged with one count of traveling across state lines with the intent to engage in illicit sexual conduct with a minor. That count is expected to be dismissed at Mausner's sentencing, said Don Ledford, U.S. Attorney's Office spokesman for the Western District of Missouri. The sentencing date will be scheduled after a presentence investigation by the U.S. Parole Office.
The FBI began investigating Mausner, who worked in the valley at a party-planning business, in January 2017. Using the Kik messaging application and texts, he began talking that month with an undercover investigator who said they were the mother of a 7-year-old girl.
Referring to himself online as "Dom_G," Mausner told the agent on March 13 that he wanted to have sex with the woman and her daughter, and that he would fly from Colorado to Kansas City for that purpose, according to a grand jury indictment. He also made "overtly sexually explicit comments using BDSM terminology" and insisted he be referred to as "sir," the criminal complaint said (BDSM is an acronym for the practices of bondage, discipline, dominance and submission).
The next day, they continued their discussion, with Mausner writing that "big boss man has been thinking about his girls … Spending quality time getting to know you both." On March 19, he provided the investigator with his phone number, which the FBI linked to his home and email address.
On May 4, following an alleged sexually explicit conversation between the investigator and Mausner, the agent sent him a picture that purported to be the daughter. The next day, Mausner sent the investigator a screenshot of his May 25 travel itinerary. He was arrested at Kansas City International Airport and has been in custody ever since.
By pleading guilty Wednesday, "Mausner admitted that he engaged the undercover agent in several private chat sessions in which he said he wanted to engage in sexual activity with the mother and daughter," says a U.S. Attorney's Office press release. "Mausner described, in explicit detail, the sorts of sexual activity that he intended to perform on the 7-year-old when they met."
Under federal statutes, Mausner faces between 10 years and up to life in federal prison without parole. A judge will decide the prison term based on advisory sentencing guidelines and other statutory factors.