The Rev. Bert Chilson's black shirt and white collar have given the bilingual pastor influence over some people's vaccination status during the COVID-19 pandemic.
"It's humbling," Chilson, who ministers to more than 1,300 families as pastor of St. Stephen Catholic Church in Glenwood Springs, said Friday. "It's a great responsibility but also, it is in itself, a great trust, and I take it seriously."
Wanting to assist in the effort to overcome vaccine hesitancy, particularly among the Roaring Fork Valley's Hispanic residents, Chilson recently blessed several doses of COVID vaccine for a video to be shared by local governments, including Pitkin County.
According to Chilson, Hispanic families comprise roughly 60% of St. Stephen's parishioners. Catholic families within the Hispanic culture tend to bless each other, and their children, as they go about their daily life in work and school and recreation. It's their belief "that God and of course Mary and the saints walk with them," he said.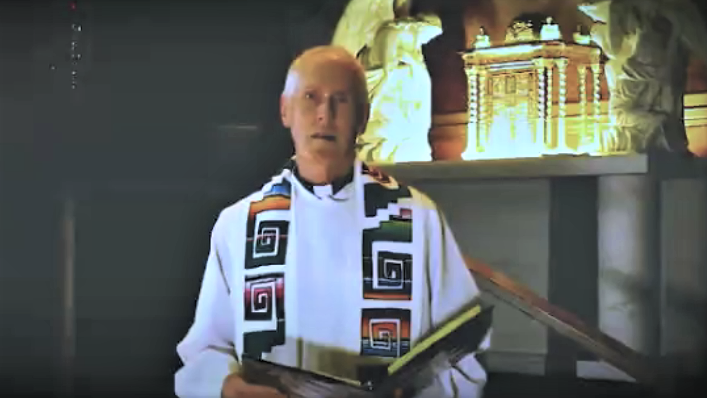 Chilson suggested that in blessing the vaccines, he is "taking advantage in a positive way that faith and religious belief to know that God protects them … and that we work with science and the doctors, together, in faith for the good of all." He hoped his blessing of the COVID vaccine, which he conducted in English and Spanish, would encourage people to roll up their sleeves and get vaccinated.
"We need to be a healing church and this is very much connected to it," Chilson said. "The church does approve of the vaccine."
His efforts come at a time when the battle against the virus is at a crossroads. While vaccinations, mask-wearing and social distancing have helped to reduce the spread of COVID-19 across the nation and in many parts of the world — bringing a feeling of hope that daily life is returning to normal — public officials say the threat of a major resurgence is real, especially with the fast-spreading "delta variant" of the virus becoming a reality in many locales.
And continued distrust over the use of vaccines, whether grounded in politics, culture or religion, isn't helping efforts to bring an end to the pandemic.
Officially to date, more than 600,000 people in the U.S. have died from COVID-19 and over 4 million people have died worldwide. Underlying causes may have been a factor in those deaths, but the common denominator in all of them was the virus.
Recent uptick in cases
Across the street from St. Stephen Catholic Church, Valley View Hospital in Glenwood Springs has seen an uptick in the number of patients sick with COVID-19 since the start of summer.
The hospital's chief medical officer, Dr. David Brooks, said Friday that people had two options with respect to the highly infectious delta variant.
"Your choices are either you'll be vaccinated or you will get the delta variant," Brooks said. "It is too transmissible in our community and too widespread."
According to data presented to the Pitkin County Board of Health earlier this week, 85 cases of the delta variant have been identified in neighboring Garfield County, where 61.7% of the eligible population has received at least one dose of COVID-19 vaccine.
"The farther west we go we tend to see more hospitalizations," Brooks said. "It's really unfortunate that we're seeing this uptick at the same time that we have a great opportunity to put an end to this pandemic."
Cities farther to the west in Garfield County, such as Rifle, have realized lower rates of vaccination than nearby communities like Glenwood Springs. In early July, Rifle's vaccination rate was roughly half that of Glenwood Springs despite the two having very similar population sizes, according to Garfield County Public Health data.
"The people that created these vaccines and these life-saving inventions don't have agendas," Brooks said. "They're scientists who have worked their entire lives to focus on the health and safety of people and they've created a miraculous cure here that's being underutilized. And, at this point, we're unfortunately letting people get very sick or even die when we could've prevented [it]."
He noted that the pandemic has coincided with "an unfortunate time in our existence" when political and cultural divisiveness has led to mistrust.
"I think that mistrust on top of misinformation has led people to make unfortunate decisions," Brooks said. "I don't blame them or wish harm on them, I just think it's an unfortunate time in our political environment that trust has been eroded."
In Pitkin County, where 86.1% of the eligible population has been partially vaccinated, only four cases of the delta variant have been identified. Eagle County, which also has high rates of vaccination, had only recorded three cases of the delta variant as of Thursday.
Low in Pitkin, high in Mesa
Dr. Catherine Bernard, a physician in Aspen Valley Hospital's emergency department, said the number of people coming in with COVID-19 has decreased significantly.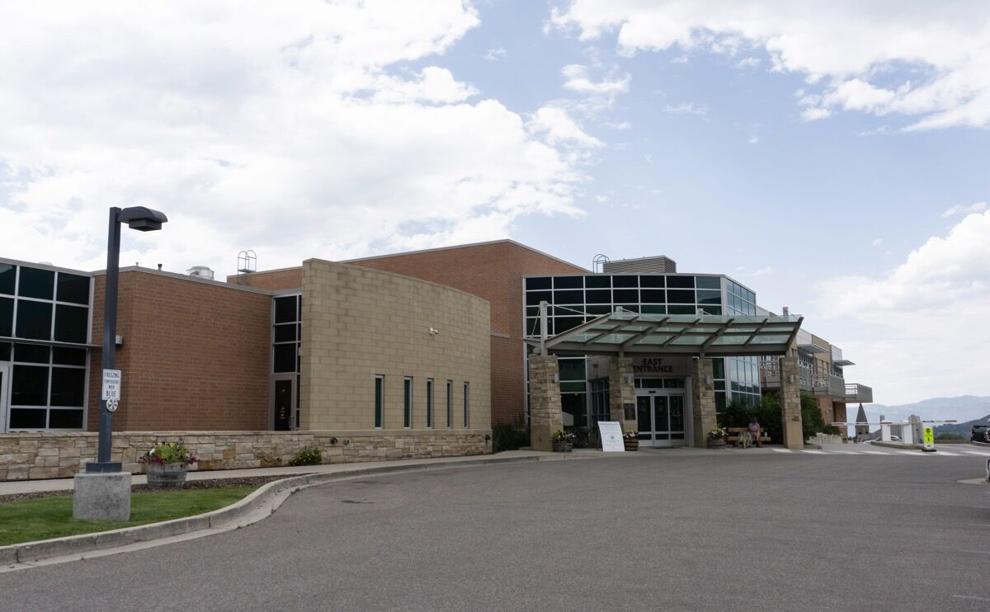 "In fact, we haven't had anyone admitted for COVID in quite some time," Bernard said. "The majority of the people, honestly, that we're seeing in the ER with COVID are completely unvaccinated and the majority of them are from elsewhere … We've seen only a few Pitkin County residents with COVID infection and they're not very sick."
According to the CDPHE, in Mesa County — where only 46.5% of the eligible population has received one dose of COVID-19 vaccine — 600 cases of the delta variant have already been identified.
Amid efforts to vaccinate more people along the Western Slope, it doesn't help matters that U.S. Rep. Lauren Boebert, R-Rifle, said to more than 600,000 Twitter followers on July 8 that President Joe Biden had "deployed his Needle Nazis to Mesa County."
In the same tweet, Boebert stated, "The people of my district are more than smart enough to make their own decisions about the experimental vaccine and don't need coercion by federal agents."
In clinical trials, the two-dose Moderna vaccine was 94.1% effective, and the two-dose Pfizer vaccine was 95% effective at preventing COVID-19. The single-shot Johnson and Johnson vaccine was 66.3% effective in clinical trials, according to the CDC.
'This is a matter of life'
When parishioners approach the Rev. Bert Chilson about the COVID-19 vaccines, the soft-spoken pastor does not negate their concerns but instead listens and provides them with reliable information.
"[I] try to calm their fears and let them know that this is really something that the church teaches," Chilson said. "Look at all the Catholic ­hospitals and clinics and all the medical teams that deal with chaplains … both Catholic and non-Catholic — it's all part of it."
He hopes his blessing of COVID-19 vaccines encourages people who may still be hesitant to get vaccinated. Catholic churches across the world have, at times, sent conflicting messages about COVID-19 vaccines, referring to the Moderna and Pfizer vaccines as "morally acceptable" but calling the single-dose Johnson & Johnson shot "morally compromised" due to the use of fetal cell lines in its development.
The Johnson & Johnson vaccine, as well as the Moderna and Pfizer vaccines, do not have aborted fetal cells in them. Many Catholic leaders later clarified that receiving a dose of the Johnson & Johnson vaccine is "morally acceptable when Moderna and Pfizer are unavailable."
According to the Centers for Disease Control and Prevention, the Johnson & Johnson vaccine has "high efficacy at preventing hospitalization and death." The CDC also does not recommend one vaccine over another, according to its website, cdc.gov. Instead, the CDC has recommended people take the first vaccine available to them and not to wait for a specific brand.
"We're pro-life and this is a matter of life. This is a matter of life and death," Chilson said. "[COVID-19 vaccines] are approved by the Catholic church, approved by the pope and our bishops and myself … they can be encouraged by that."