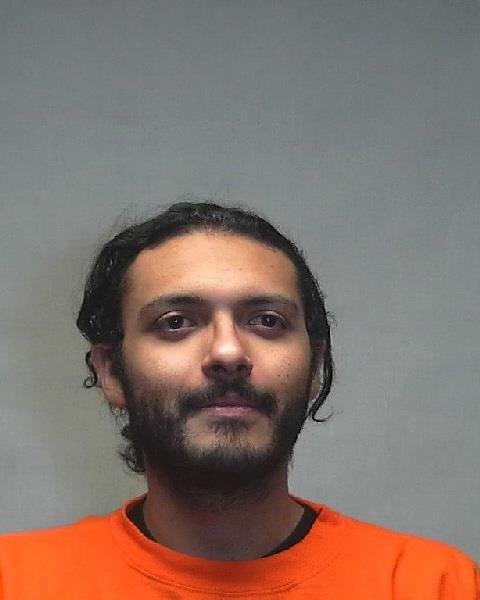 A Carbondale man is the latest to face felony charges for allegedly having a role in an assault last summer in which the victim told police he was stabbed with a screwdriver and beaten with a pipe in his home.
Benito Santoyo, 28, was advised Monday in Pitkin County District Court on one count of assault and two burglary charges, felonies that the district attorney's office designated as violent crimes and thus carry mandatory sentences upon conviction. Two others arrested in the case, Lily Snyder, 19, and Israel Carreno, 23, both of Carbondale, face the same charges. The victim, William Morris, 19, also of Carbondale, faces a felony charge of marijuana possession after police investigating the assault allegedly found 12 ounces in his vehicle, according to his arrest affidavit.
Santoyo's recent arrest came after investigators interviewed teens who were at the scene of the alleged assault on July 16 in the Crystal Circle neighborhood. Santoyo allegedly accompanied Carreno and Snyder to Morris' home, following what has been described in arrest warrants as a drug deal gone bad. Affidavits suggest that Snyder and Carreno retaliated against Morris after he allegedly stole "a significant amount" of marijuana following a transaction with which Morris wasn't happy. According to Morris' affidavit, his father also told Pitkin County Sheriff's deputies that his son might have stolen the cannabis allegedly found in his son's car.
While at Valley View Hospital, Morris told police that a large group of people assaulted him after they drove up to his residence. During the attack, he believed someone used both a metal pipe and brass knuckles.
He got free and ran into his home to escape, but Santoyo, Carreno and Snyder entered the residence, Santoyo's affidavit says.
"Once inside of the house, they pinned him on the couch, hit him with something similar to a pipe or police baton [and] brass knuckles, and then stabbed him with a screwdriver," wrote Grant Jahnke, a sheriff's office patrol director.
While Morris identified Snyder and Carreno, he said he didn't know who the other man was, and described him as being "Latin," in his mid-20s, taller than 6 feet and having hair down to his shoulders.
Snyder and Carreno were arrested on Aug. 31 and Sept. 5, respectively. Police allegedly found in Snyder's vehicle an aluminum pipe that was possibly part of a cane, a tire iron and two screwdrivers.
A lengthy investigation followed before Santoyo's arrest earlier this month.
Brad Gibson, sheriff's director of investigations, interviewed a 17-year-old who had been at Morris' home that night. The teen said that while he didn't know the two men in a truck outside Morris' home, he had seen one of them — the man had "long, dark brown hair," the affidavit says — two weeks before at the 7-Eleven in Basalt.
In early October, Gibson went to the convenience store and saw a truck that matched the description of a truck seen on a surveillance camera near Morris' home around the time of the assault, the affidavit says.
He walked inside and saw a 7-Eleven employee that matched the teen's description of the man the teen saw in the truck outside Morris' home, Jahnke wrote. Questioned by Gibson, Santoyo confirmed the truck outside was his and that he knew Carreno.
Gibson then asked Santoyo if he knew about the alleged assault that led to the arrests of the other two defendants and if he had been present.
"I don't have any comment on it," he replied to both questions, according to the affidavit. "If you have any further questions about the case, you have to go through my lawyer."
Further investigation revealed a Facebook friend of Santoyo's who had both worked with Santoyo and was at the scene on the night in question, Jahnke wrote.
"Regarding being confident that Santoyo was present at Morris' house the night of the assault, [the man] stated, 'I know he was there, I'm not completely blind,'" the affidavit says.
In court on Monday, Santoyo asked for a personal-recognizance bond, which would've allowed him to be freed on his promise to return for court. But Judge Chris Seldin, citing the seriousness of the charges, set his bond at $10,000 and advised him that he can get legal assistance through the public defender's office. Santoyo posted bond and is next due in court Jan. 22.