The elite alpine skiers who are racing in World Cup events this week hail from different clubs and regions across the country. But one thing many share is having trained on racecourses big and small at ski areas that host NASTAR, which is based in Snowmass Village.
Founded 51 years ago NASTAR, which stands national standard race, operates under the direction of Bill Madsen, and for the past four years it's been under the U.S. Ski Team's umbrella. Madsen, who is also a member of the Snowmass Village Town Council, has been part of NASTAR's operation for 30 years.
NASTAR courses are set locally on Aspen Mountain and Snowmass.
"From youth ski league races, to high school racing, to college racing, to town leagues across the country, NASTAR is a great mechanism to test your ability, monitor skill development and to compete against your peers, family and friends regardless of when and where you race," Madsen said recently.
"My goal is to bring the alpine racing community together with a program that provides entry level skiers and riders with an introduction to the sport, builds the fan-base and a support system for our U.S. Ski Team athletes and provide a pathway to the U.S. Ski Team development pipeline," he added.
U.S. Ski Team athletes Laurenne Ross and Ryan Cochran-Siegle, the latter whom is expected to train soon at Aspen Highlands, are this season's pacesetters that establish baseline handicaps. Resorts offering NASTAR also set daily handicaps by which a participant's race time is measured. Ross and Cochran-Siegle set the pacesetter times last week at Copper Mountain.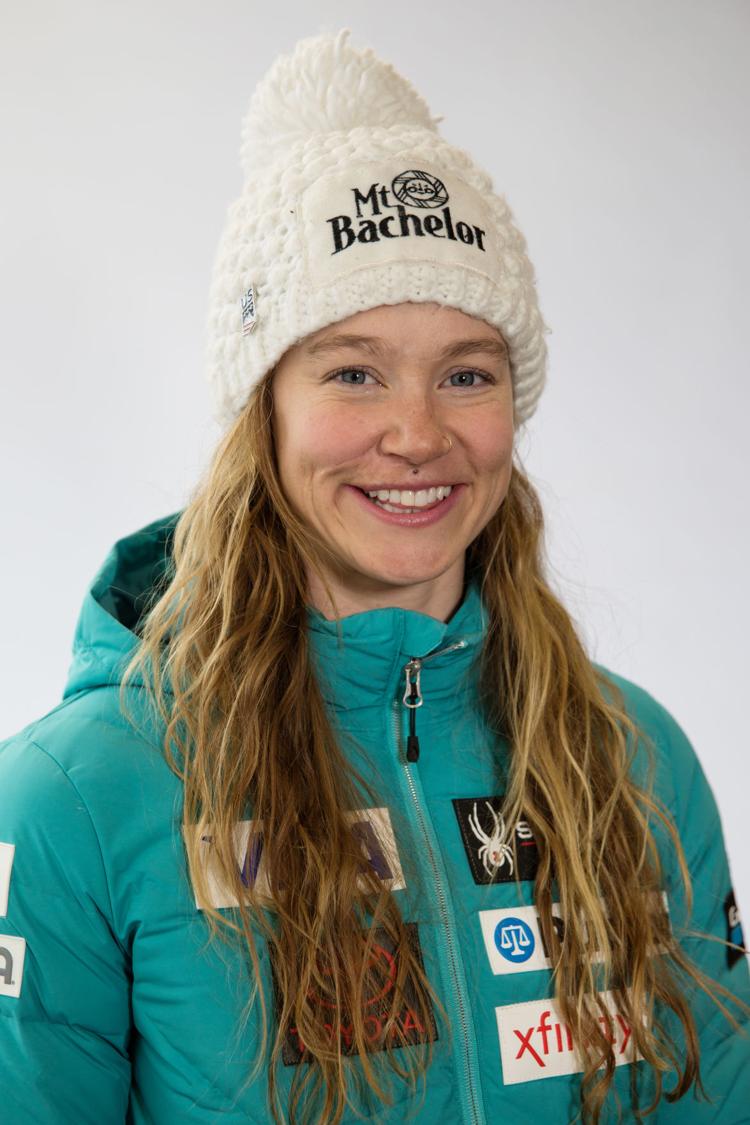 Cochran-Siegle, 26, the son of Barbara Ann Cochran, Olympic slalom gold medalist from 1972, is joined on the national team by his cousin Robby Kelley. Cochran's Ski Area in Vermont which the family operates, was featured in the film "United We Ski."
During a recent phone interview, Cochran-Siegle, who joined the USST in 2010, enthused about the NASTAR system. He said the courses - which are set in a head-to-head, modified giant slalom fashion - are a fun and useful tool while visiting other ski areas.
"When we're at different mountains, we'd jump in and battle it out between friends," Cochran-Siegle said with a laugh.
The rise of parallel, or dual races, in World Cup skiing and now the Winter Olympics, was a goal of acclaimed ski coach Bob Beattie, who was instrumental in the development of NASTAR. He maintained that head-to-head racing is exciting and easy to understand for spectators.
A half-century ago, after leaving the U.S. Ski Team, "Beats" a longtime Woody Creek resident, used this format when he launched a pro skiing tour during the early 1970s. But it took decades before the International Ski Federation sanctioned this format for World Cup racing and in 2018, it's Olympic debut.
"I think it's cool the World Cup is implementing a stronger parallel presence. It's a really good TV and spectator event and speaks to NASTAR as well," Cochran-Siegle said. He is racing this weekend in Lake Louise, Alberta, alongside U.S. teammates who include Wiley Maple of Aspen.
After suffering a serious knee injury in 2013, Cochran-Siegle, who was formerly an all-event skier, dropped slalom from his repertoire to focus on giant slalom and speed events like downhill and super-G.
"Slalom is an incredibly fun event but to be competitive you need to ski an insane amount of volume," Cochran-Siegle said. He added that after some clean-up work to his knee last summer and the requisite recovery time, he is ready to go in the other events.
"This year I feel my strength and physical fitness are at their peak. I'm excited to race," Cochran-Siegle said.
In-between World Cup starts, don't be surprised to see Cochran-Siegle ripping up a NASTAR racecourse on a community ski hill.
During a November camp at Copper Mountain, Jesse Hunt, the U.S. Ski Team's alpine director, noted, "I think our entry level is really NASTAR. It really does speak to the masses and to participation. There's a great connection there."