The NASTAR National Championships will return to Snowmass Village for a two-year run in March of 2020 and 2021, the U.S. Ski Team and Aspen Skiing Co. announced Tuesday.
The races, which accounted for about 1,200 skiers and their guests during each of the three previous championships in Snowmass, are a welcome revenue source in a month of the ski season when business can fluctuate, depending on school schedules and the date of Easter.
Bill Madsen, director of the recreational racing program which is also headquartered in Snowmass Village and operated by the U.S. Ski Team, said he's happy to see the race finals back in his hometown after two years at Squaw Valley and two years in Steamboat.
"Snowmass is such a great place to do it because there's such a variety of terrain here. Now, with Base Village more complete than the last time they were here, it should be even better," he said. Madsen also cited the proximity of the race and awards venues and majority of accommodations being ski-in, ski-out as other pluses.
Madsen estimated, on the conservative side, the NASTAR finals could generate about $400 per person, per day, which translates to "about a half-million-dollars daily or $1.5 million added to the local economy" over the three days of racing.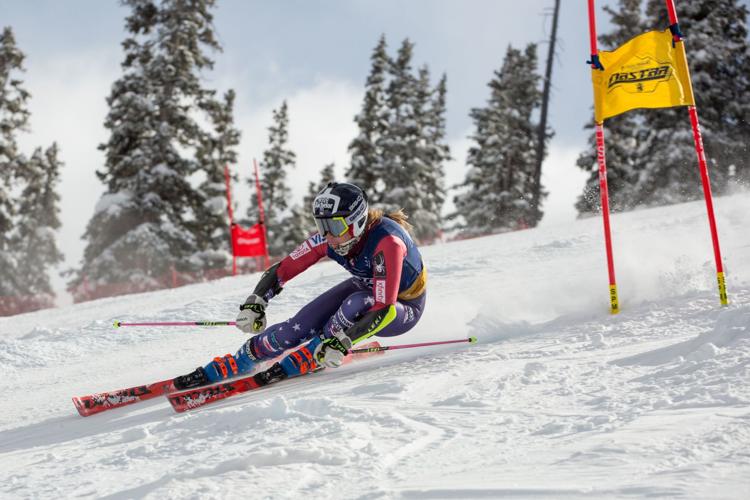 Rose Abello, tourism director for Snowmass Tourism, said on Tuesday that the average daily rate for Snowmass accommodations during March 2019 was "in the mid-$460s."
"We think this is a great opportunity for us," Abello said, noting that this was a group of "people who are passionate about skiing. It's a great way to get them back and we're super excited to have them coming."
NASTAR has seen the wisdom of rotating the host venue after two years because in many cases "people use this as their family ski trip," Madsen said.
The Liberty Mutual Insurance NASTAR National Championships are scheduled for March 24-28, 2020 and March 23-27, 2021. Racers qualify for the championships by winning medals during two or more race days within their age, gender and ability group by March 20.
Annually, more than 50,000 racers compete at 100 resorts across the country in order to qualify for the finals, according to NASTAR. A handicap system, not unlike what is used in golf, helps determine final results in each age and ability division.
There are age groups from under 6 to 95 and older.
Madsen extolled the joy of family divisions within NASTAR, which he had the chance to compete in on home snow in 2015 with his mother, his wife and children. Aside from the nationals' run here from 2013-15, it was also hosted in Snowmass Village in 1998.
"We are very excited and honored to co-host the NASTAR Nationals with Aspen/Snowmass. There is such a rich history in the area that this event is a great fit," said Lindsay Arnold, event manager for U.S. Ski and Snowboard, on Tuesday.