The highlights of Wiley Maple's ski racing career may go down in the record books as a top-20 World Cup finish and a trip to the 2018 Winter Olympics. But the official FIS race history doesn't tell the full story of the 29-year-old Aspenite who announced his retirement last week after competing for 10 years on alpine skiing's white circus.
A footnote to Maple's results could include a binder full of near-misses and what-coulda-beens in a sport ruled by countless factors within and outside one's control.
2019-20 was supposed to be the year when he finally skied up to his vast potential and also the season that Maple dedicated to his friend Sam Coffey, who passed away last May after a series of strokes. Yet unrelenting pain from a herniated disc that will probably only be relieved by fusion surgery kept Maple from performing at the highest levels this season.
Beginning with the Birds of Prey Audi FIS Ski World Cup downhill in December 2019, and continuing in the next three World Cup races, he competed with pain – the battering G-forces and shift into the downhill tuck position only exacerbating the situation – while still posting some decent split times in training.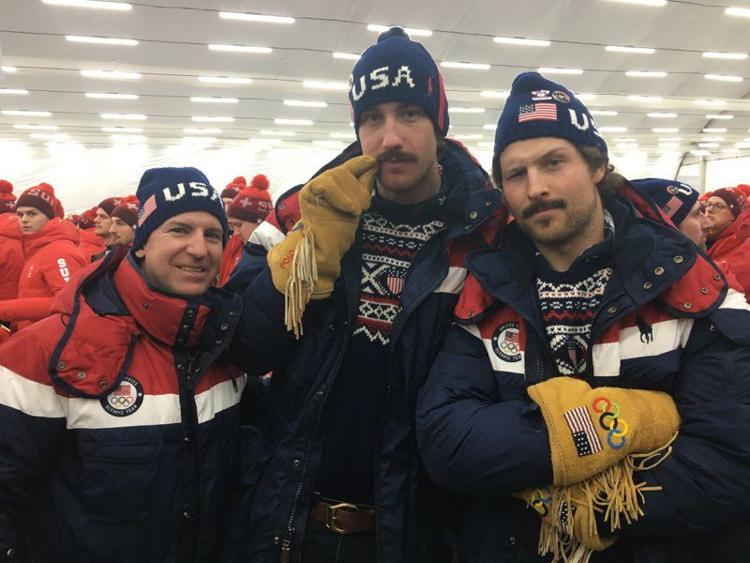 It was in late December, when Maple was staring down the "real deal tracks" of Bormio, Kitzbuhel and Garmisch, "that I realized the extent of the risk I was taking. The clarity I wasn't going to be successful on the World Cup came clearly into view," he said.
Bormio, Italy, a track Maple once considered one of his favorites, was now a venue to be feared. On Dec. 27, after the first of two downhill races he recognized, "I was so lucky I made it down. Every year, people end their seasons there. Some end their careers."
Heretofore downhill racing posed an acceptable risk. "In 10 years, I never got hurt skiing, specifically. I was confident in my skill to avoid catastrophic injury. This year is the first I don't trust my body at all," he said, reiterating the challenge of pushing out of the starting gate when nerve pain is hard to ignore.
Men's head speed coach for the U.S. Ski Team, Randy Pelkey, praised Maple's natural talent and in an email Monday noted, "Unfortunately, his body could not keep up with his mind and his career in ski racing has ended prematurely." (Please see sidebar for the complete text of Pelkey's comments.) 
More laughs, less pain
Upon hearing of Maple's decision to retire, Johno McBride, who coached him during the 2018 Olympic season said, "I am sure Wiley will tackle the next chapter of life with the same gusto and intensity that he has brought to his World Cup skiing career. 
"I hope his next paths and adventures have fewer injuries and more laughs," added McBride, currently the alpine director at Aspen Valley Ski & Snowboard Club.
As former head speed coach for the national team, McBride advocated for Maple in the run-up to the Olympic season – inviting him to training camps and including him in team activities – even though Maple wasn't a named athlete with the American squad.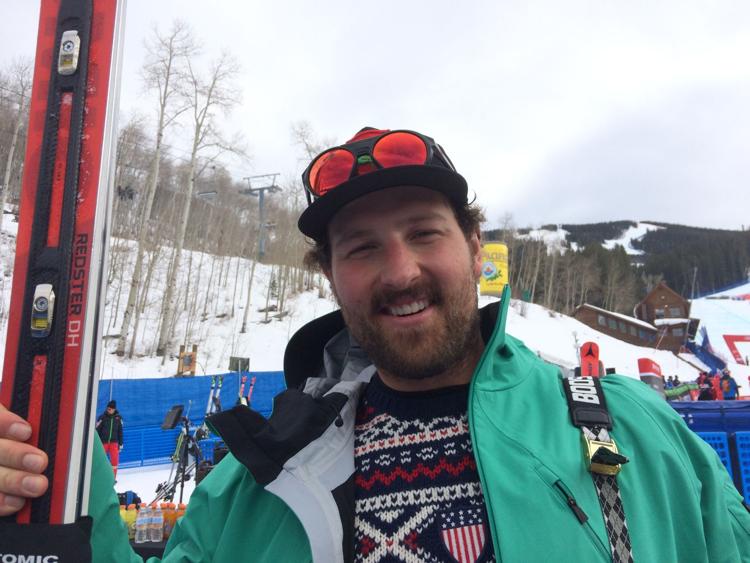 McBride also witnessed the run of bad luck Maple experienced last season when in two consecutive downhills he was flagged off the course for reasons beyond his control. The two races prior to that Maple said he was sick as a dog and not able to compete at his fullest.
"Wiley's due for some good luck," McBride opined at the start of this season. Previous years had seen Maple get hurt after slipping during a jog at Beaver Creek and another time, suffer injury while freeskiing the Dumps.
A national champion in downhill as recently as 2016, that year Maple defended his title first won at Sugarloaf, Maine, on Aspen Mountain's Ruthie's Run course.
Maple decided at the very end of 2019 to retire while he was still intact, after a good scare in the first of those two Bormio downhill races. He had contemplated retiring before and in retrospect, wonders if he should have called it a career immediately after the Olympics. 
But Maple said back-to-back seasons of being healthy was one reason to keep going. Another reason was the full throated support from sponsor Atomic skis. Maple's best friend since youth, Sam Coffey's offer to work as his technician sealed the deal for the post-Olympic season.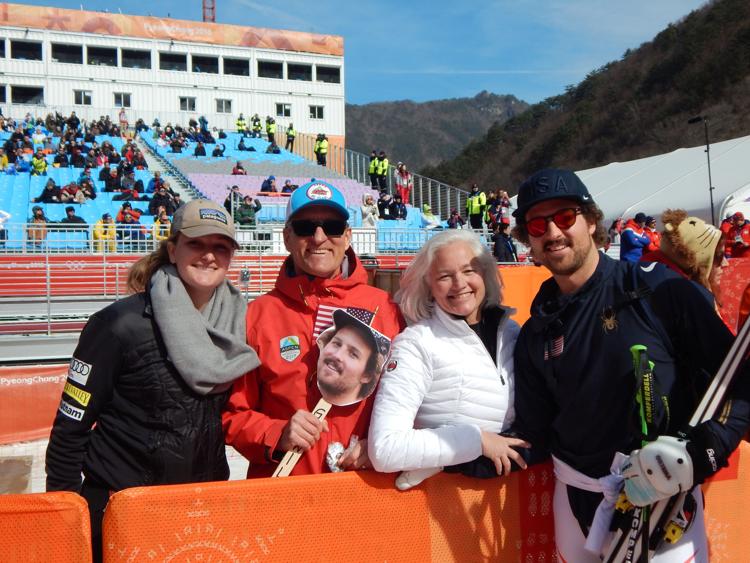 "The reason I kept going after the Olympics was because it was still fun, but less fun. This year the back decided it was over for me. I couldn't go any longer," Maple said.
Physical therapist Glen McLeod has worked with Maple for a decade on various rehabilitation stints and ongoing sports performance training. McLeod said Sunday that Maple was facing a "complicated decision" about back surgery.
"It is possible that by decreasing extreme loads (i.e. not racing World Cup speed events) and with ongoing conservative care that he could get to a point where his dynamic functional stability would be enough to allow him to live an active life pain free," McLeod said. 
"However, because of the degree of disc damage and resulting joint dysfunction it is also possible that his active lifestyle demands/load would exceed the current capacity of the joint/disc complex and fusion maybe the only alternative to allow him to continue in his recreational pursuits," he added.
Dreams, meet reality
In December, after sharing with his ski team buddies and his technician Will Gregorak the decision to go home and take care of his ailing body, Maple went for a jog above town. It was there that the enormity of his decision came into the view. The tears fell hot and heavy while he was alone on that hillside above Bormio.
"To have put basically 20 years of my life focused on this goal and this dream," Maple said with some hesitance in his voice, "to some degree that dream was realized. To a massive degree I don't think I came close to what was possible with my skill and talent and work ethic."
What he thought was possible as a 24-year-old American upstart – in February 2015 Maple was the top American in a challenging downhill at Saalbach-Hinterglemm, Austria – was upended by injuries, the aforementioned sour luck and possibly, the changing fortunes of U.S. Ski Team athletes. 
For a period before and after Maple made the team, upcoming skiers in the B-C teams had most of their expenses covered. But for at least four years during Maple's prime competitive period, he was a self-funded athlete who had to raise $50-70,000 annually for his and a tech's expenses.
In a press release issued before the current season, USST Alpine Director Jesse Hunt was quoted as saying, "I am pleased to share that our A, B and C team athletes will be fully travel-funded for the 2019-20 season and will be able to go into prep period camps with the ability to focus purely on athletics." The support comes from commercial sponsors, gifts, fundraising activities and the Bob Beattie Travel Fund, among other sources with the intent that athletes are on the hook for no more than $10,000 annually.
On several occasions, Maple has ruminated about how he might have fared without the fundraising distraction, but chooses not to dwell on the negative.
In January of this year, after leaving Italy and his national team friends behind, Maple came home to Aspen "and tried to let this decision sink in for a week or two."
He skied with his buddies and ended up following Baker Boyd on a trip to Japan. Genuinely friendly and well-liked no matter the milieu, Maple's a guy's guy who seems to relish having his bros around.
"I wanted to check out what Baker's job as a professional powder skier looked like. I had the time and relative health to make it happen. It would have been dumb not to," Maple said.
In the meantime, he was still meeting with doctors to discuss the merits of surgery versus non-surgery. Some days are worse than others, and the pain can be brutal when Maple is skiing moguls.
Through his association with the ski team, Maple receives free tuition from Westminster College in Salt Lake City, where he started taking classes in 2013. A philosophy major, he expects to attend school full-time beginning next fall with plans to graduate in 2021.
The worldview he gained through travel and tenaciousness are other side notes to Maple's past decade as he works to shake off the "what-if" scenarios of his career.
Maple's racing in his near future might be confined to the Aspen Town Race League, where he showed up Feb. 15 for a slalom on North American run. Demonstrating that the speed skier still knows how to turn, he won the men's advanced division by a second-and-a-half over the next closest competitor, but more importantly trounced his dad, Mike Maple, a former alpine racer for CU-Boulder.
"It's great to have a great relationship with a healthy, strong dad," Maple said, adding that the father-son team will head to Silverton Mountain this week for a late winter ski trip.