Local health orders notwithstanding, it will be a little more difficult to leave the Roaring Fork Valley by vehicle this summer for destinations and activities on the Front Range.
Eastbound travel on Interstate 70 from Glenwood Springs will be hindered by construction in the canyon and a detour that will add at least a half-hour to the trip for the duration of the improvements, according to Colorado Department of Transportation spokeswoman Elise Thatcher.
Independence Pass, which technically could have opened May 21 for the season, has a delayed opening until June 1 after CDOT received an early May request from Pitkin County, Lake County, the Pike and White River national forests and the Independence Pass Foundation to extend the closure until at least that date.
Pitkin County Public Works Director Brian Pettet said Thursday the June 1 opening is still on track.
"There has been no change from the previous request to CDOT," Pettet said, adding that another request would have likely been predicated on epidemiological reasons related to COVID-19.
Critical to reopening Independence Pass is reopening the bathrooms at the road's apex.
"The key to taking care of people at the summit is they take care of themselves," Pettet said.
Thatcher said that the traditional Thursday before Memorial Day opening would have been easily met were it not for the pandemic delay.
"She said that ensuring the safety of jurisdictions neighboring the pass and preventing the transmission of COVID-19 were tantamount to the decision.
Thatcher said CDOT was using the additional time with the pass closed to do as much maintenance as possible.
"It is unusual to have more time to do maintenance on the pass, in good weather and with no motorized traffic, so we will be paving the two sections that have a single lane. That's scheduled for Wednesday and Thursday, conditions depending," she added.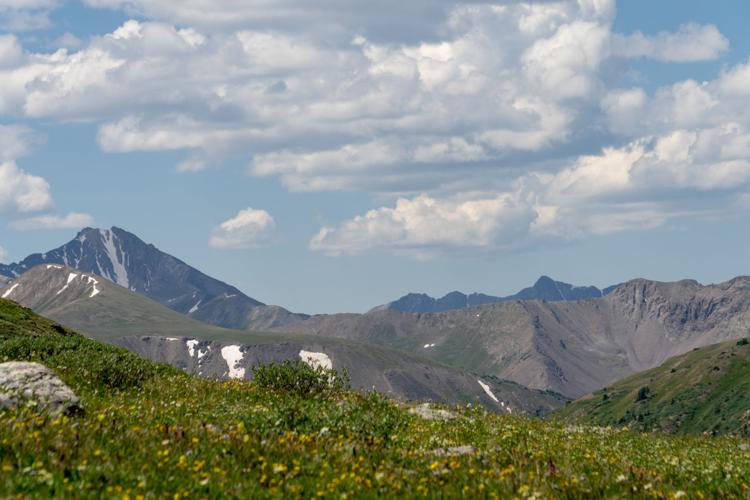 In 2019, heavy spring snows and two major slide zones delayed the pass' opening by a week, to May 31, the Thursday after Memorial Day. In 2018, the pass gates swung open on May 24. The latest opening in recent memory was 2008, when Independence Pass opened for the season on June 5.
Interstate 70 work
As part of CDOT's eight-month, $15.7 million phase 7 improvements of Glenwood Canyon, crews are removing the existing road surface and putting a new upper layer of thin bonded polyester concrete on the westbound deck between the Hanging Lake and No Name exits.
CDOT also will be replacing joints and bearings on some bridges that will necessitate a closure of the bike path at mile-marker 125, on May 26-27, and intermittently during the summer. This project "will provide an improved driving surface and help ensure the longevity and safety of our infrastructure," according to CDOT. Phase 7 is scheduled to continue into October.
An auto detour to the lower (eastbound) driving deck, which will continue for the project's duration, will see traffic down to one lane in each direction between the No Name and Hanging Lake exits.
"Overall, you want to plan for a half-hour of extra travel time, whether you are going through or recreating in the canyon," Thatcher said.
Getting back on the interstate also will require a detour and some patience. For example, people recreating at Grizzly Creek rest area who want to return to Glenwood Springs will first have to drive eastbound to Bair Ranch to get to an established westbound entrance to the interstate. That's a distance of about eight miles each way.
Statewide, CDOT's construction and maintenance projects will cease at noon today (May 22) and resume on Tuesday.
"This weekend we won't have people working but the detour will be in place," Thatcher said.
A forecast of less traffic over the four-day Memorial Day holiday on the I-70 corridor west of Denver due in part to safer-at-home directives across the state could provide some balance, at least this weekend, to the detour.
According to a CDOT release, "In 2019, 159,201 vehicles traveled through the Eisenhower/Johnson Memorial Tunnels for the holiday."
Noting the uniqueness to Memorial Day weekend 2020, "We're encouraging people to please follow public health orders, recreate responsibly and do their part to keep each other safe," a prepared statement says.
Other CDOT projects
Starting June 1, CDOT crews will be replacing asphalt on Highway 82 in Glenwood Springs between 24th Street and the city limits, so some delays could be anticipated.
And on McClure Pass, CDOT may be performing some chip seal work about two miles from the summit, Thatcher said. Depending on time and resources of the maintenance crew, asphalt patching also could commence there this summer.