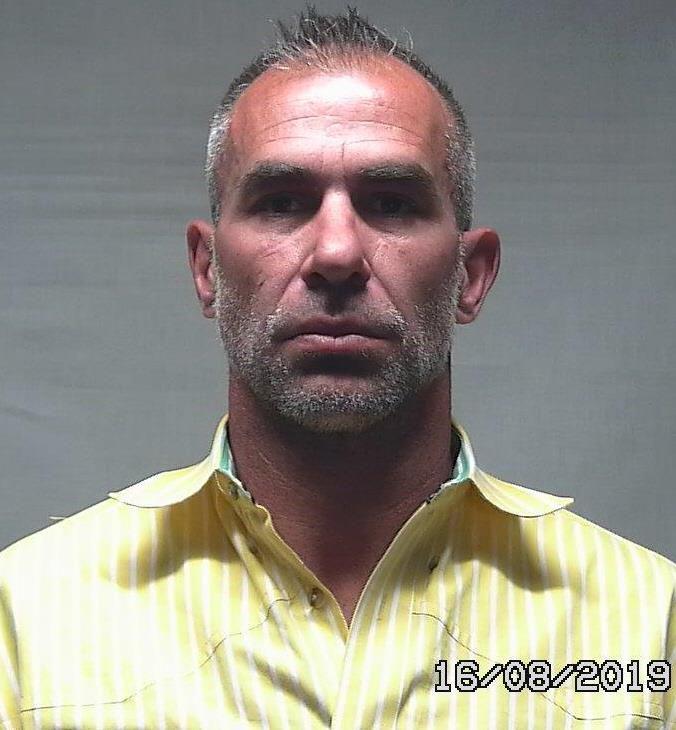 After more than six hours of deliberation, a Pitkin County jury found a Parachute man guilty last week of felony check forgery, criminal impersonation and theft, as well as a misdemeanor count of theft.
James Kansas, 47, pleaded not guilty to the charges, which stemmed from a September 2018 incident in which Kansas sent an invoice falsely represented as being from a Glenwood Springs air conditioning company at which Kansas was a former employee. 
The invoice — in the amount of $4,700 — had a heading naming the business and Glenwood Springs business address. Additionally, Kansas had created a Google email address that similarly falsely reflected the company name. 
At the time, there was already an active misdemeanor warrant for Kansas "because of a previous incident" the invoice recipient had with Kansas, contesting $1,500, according to an arrest affidavit. As Kansas' name was also attached to the newer, $4,700 invoice, the man did not pay it — though he did alert the Pitkin County Sheriff's Office.
Prior to cinching the conviction, the prosecution brought up the fact at last week's trial that Kansas was also facing felony charges — and another trial, at the time scheduled for Wednesday — from a 2015 case in Garfield County. That trial was subsequently continued until June 8, when Kansas will be tried for class 5 and 6 felony counts of weapon possession by a previous offender, class 5 felony for an illegal discharge of a firearm and several misdemeanors, including two counts of reckless endangerment with habitual criminal sentencing enhancers.
In December, Kansas declined a global plea offer in the Garfield County case, and the matter was set for trial. While limited information regarding the specifics around the 2015 incident was available in court documents, admissible statements made during a child hearsay hearing in January were outlined.
Based on statements made in that hearing, Kansas allegedly had a gun in his Parachute home. 
"It went off and child heard gunshot," according to court documents.
Kansas is scheduled to appear in Pitkin County Court again April 20 for sentencing. The class 6 felony check fraud charge could result in a prison sentence between one and three years, and the class 5 felony criminal impersonation and theft charges could each net up to 18 months in state prison.