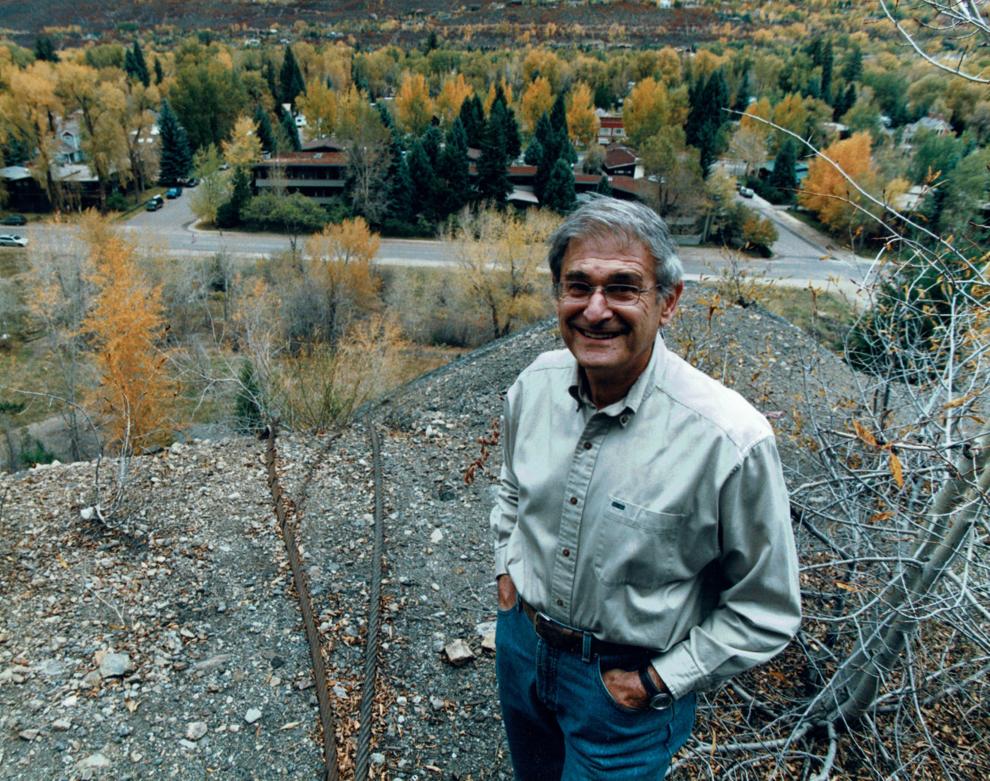 Charles Paterson, the founder of the Boomerang — one of Aspen's original ski lodges — was known to his family as an eternal optimist who never had a bad thing to say about his adopted hometown.
Up until the day of his death last week, on Wednesday at 89 years old, he continued to design and dream about his next project, as evidenced by the fresh sketches for a cabin on the backside of Aspen Mountain that sat on the drafting table of his family's Waters Avenue home, which Paterson also designed.
Paterson, whose life story is chronicled in the 2013 book "Escape Home: Rebuilding a Life After the Anschluss," written with daughter Carrie Paterson, had already amassed a lifetime's worth of material by the time he arrived in the United States as a teenager in the late 1940s, following the conclusion of World War II. Paterson was born on July 7, 1929, in Vienna and grew up in a family that took to the sport of skiing in that country's mountains.
When the Nazis annexed Austria, a 9-year-old Paterson, whose family was Jewish, escaped to Czechoslovakia and later to France with his father and sister. In a bid to save his children, Paterson's father, Stefan Schanzer, arranged for them to be adopted by an Australian family, so the children went there next.
Stefan survived the war in Europe, and the biological family reunited in New York City. One of the first orders of business was to ski the East. Conditions were not favorable, so Schanzer pulled put a map of the United States and recommend that Charles head to Denver, the gateway to the Rocky Mountains, to find some better skiing.
Paterson relocated and found a job, echoing a lifetime theme of self-reliance. He spent his weekends hitchhiking up Route 6 into the mountains for skiing until he eventually found Aspen in February 1949. He was immediately "smitten," said Fonda Paterson, who married Charles in 1969 and is the mother of their two daughters, Carrie and Jenny.
It was always about the skiing for him, Fonda said, calling him an "absolute die-hard."
Following his interrupted childhood, Paterson was determined to find a happy place. He found that here and never regretted his decision to choose Aspen, Fonda said.
After working as a bellhop at the Hotel Jerome, and then working as an usher at that summer's Goethe Bicentennial, Paterson "decided the prices were skyrocketing and he needed to buy some land," Fonda said. He settled on the plot, then a horse pasture, between Fourth and Fifth streets along West Hopkins Avenue.
Paterson loved the setting at the foot of Shadow Mountain — the drama of the towering mountain meeting town and the intimacy of the geography, Fonda said.
He first built an 8-foot by 16-foot cabin and then, after studying three years at the Taliesin design and architecture school under Frank Lloyd Wright, began building the lodge around the cabin in phases, through the 1960s. The cabin could be rented as a lodge unit, opening up to the property's generous open space, gardens and signature pool. The family operated the lodge until 2005, when Charles and Fonda decided it was time to sell. Jenny and Carrie said they viewed the lodge like another sibling. The family bonded over the work of keeping the hotel running, in which everyone played a role.
The property was sold to East Coast developers who received approval in 2006 to construct a new lodging project, though the city required that they preserve the east wing where the lobby and lounge were situated.
The rest of the lodge was torn down in spring 2007. Before the developers could get a building permit, the economy crashed, financing dried up, and the site has been unused since, despite at least three attempts to change the 2006 approval in order to get something built.
Developer Mark Hunt purchased the site earlier this year. Hunt has yet to submit a formal land use application, but the family was invited to participate in a design charrette, where Charles shared his ideas with the new owners, who listened graciously, Fonda said.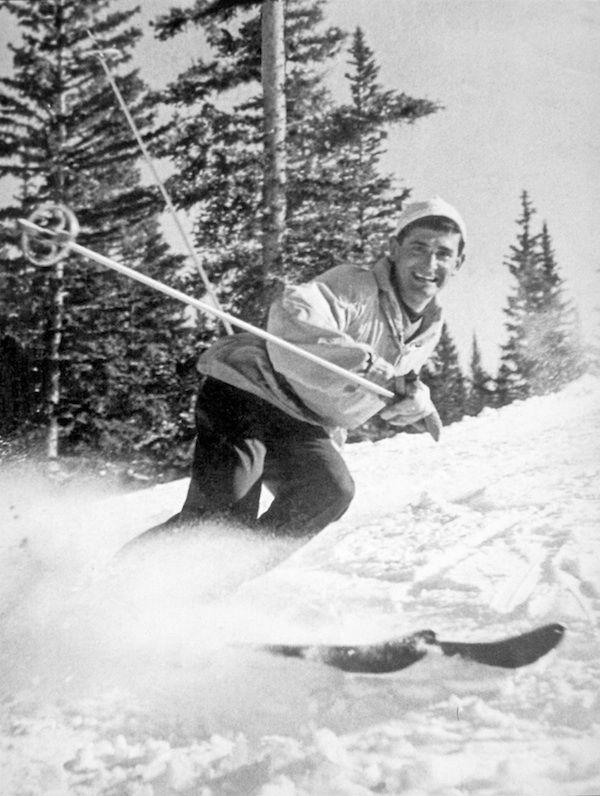 Over his decades in Aspen, Paterson worked on the ski patrol and in the ski school. He was active in chamber of commerce organizations and was an enthusiastic ambassador for the town, convincing hotel guests to purchase real estate and providing countless employees the chance to stay, thanks to affordable housing units he purchased in the late 1960s.
He was an active supporter of the Aspen Music Festival and School and made a donation to the construction of the Castle Creek Road campus shared with Aspen Country Day School, which includes a Paterson Commons area. A music school student scholarship also bears his name.
He also served in the Army's Cold Weather Training Command at Camp Hale in the 1950s.
Jenny Paterson said her father was an eternal optimist who was always looking ahead to his next project or creative outlet. Fonda agreed with the characterization.
"If things were not great, he always believed they would get better," Fonda said.
Asked about how he viewed the changes Aspen underwent in his lifetime, Jenny said her father was "better at accepting it" than others.
"He said he'd hate to live in a place that never changed" because that would be boring, she said. He held no animosity, for example, toward the Aspen Art Museum, which is controversial among some for its unorthodox design and the politics that went into its approvals. Upon seeing project architect Shigeru Ban on an airplane leaving Aspen, Charles approached him to say thank-you, Jenny noted.
He enjoyed his retirement after the 2005 sale and was never bored, taking the time he didn't have before to read, travel and paint with water colors, his family said. He skied until about five years ago. Writing the book, which is available at Carl's Pharmacy and Explore Booksellers, took seven years, Carrie said.
After Charle's passing, from complications due to congestive heart failure, Jenny said she has received numerous messages from friends remembering how much they enjoyed interacting with Charles, hearing his interesting stories and feeling his kindness and empathy.
Carrie noted the deliberate planning Charles put into creating a life for his family and said that "he will be our guide forever."
A memorial celebration is in the works but details were not available Monday afternoon.