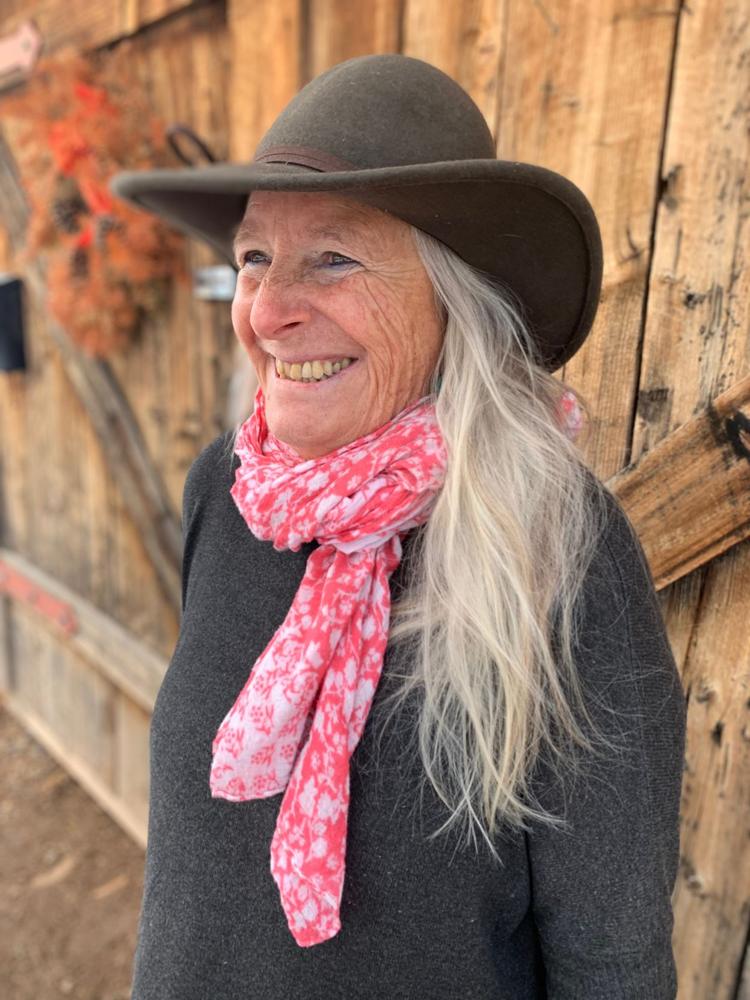 The Nov. 3 general election will include contests for three seats on the Pitkin Board of County Commissioners, and one of those races won't have an incumbent seeking re-election.
The District 5 seat, currently held by Commissioner George Newman, looks to be a wide-open affair given that he cannot run because of term limits. Newman is currently serving the last year of his third consecutive four-year term.
Incumbents Greg Poschman of District 3 and Steve Child of District 4 say they plan to seek re-election to their seats. Poschman, of Brush Creek, is currently serving his first term, and Child, of Old Snowmass, is nearing the end of his second consecutive term. So far, no one has publicly announced their intent to try to unseat either incumbent. Poschman is 60 and Child is 71.
In Newman's District 5, retired teacher Francie Jacober, 72, announced Wednesday that she will be a candidate. Jacober lives in the Prince Creek Road area near Carbondale, and worked as a teacher for 26 years at Aspen Country Day School and at Carbondale Community School.
Jacober said she's never run for political office. "When you are a full-time teacher, it's full on," she said.
Her announcement says she spent 12 summers running Colorado Wilderness Experience, offering adventure for teenagers. She also has worked with her family's businesses at Jacober Brothers Construction and Crystal River Meats.
Jacober said she would use her experience in education, retail, restaurant management, farming and ranching, and tourism to support her three main focus areas: agriculture, environment and community.
"She is interested in preserving and creating agricultural opportunities in the valley as well as protecting agricultural lands," her statement reads. "She also wants to explore opportunities for all county residents — of all ages — students, teachers and families."
The announcement adds that Jacober believes two major components in maintaining stability in our working communities are affordable housing and support for the Roaring Fork Transportation Authority.
Meanwhile, Poschman and Child both confirmed on Wednesday that they would be seeking re-election. Neither has made a formal, public announcement.
"Frankly, my first term has been about finding out how to be useful and effective," Poschman said. "I believe we've started a lot of good things. It seems like we have a great board and we've done a lot of important work. I want to continue the good work."
Child said if he wins a third term, it will be his last as an elected official. "I'll be fully retired after that," he said.
Both Poschman and Child have championed environmental causes in recent years and attention to climate change.
"That's still the most important issue we're really facing across the world," Child said. "We'll continue working on that and doing whatever we can on the local level to address those issues."
Janice Vos Caudill, Pitkin County's clerk and recorder, said that unlike other Colorado counties, Pitkin's races are nonpartisan and not connected to the caucus process that Republicans and Democrats use to determine candidates in other elections, such as the U.S. Senate or U.S. House races.
For the county commissioner races, a primary will be held June 30. If a race has three or more candidates, the top two vote-getters will face off in the Nov. 3 general election.
For information on how to become a candidate for county commissioner, visit pitkinvotes.com and click on the "candidate resources" link under the header "additional resources." Or, call the elections manager at (970) 429-2732.