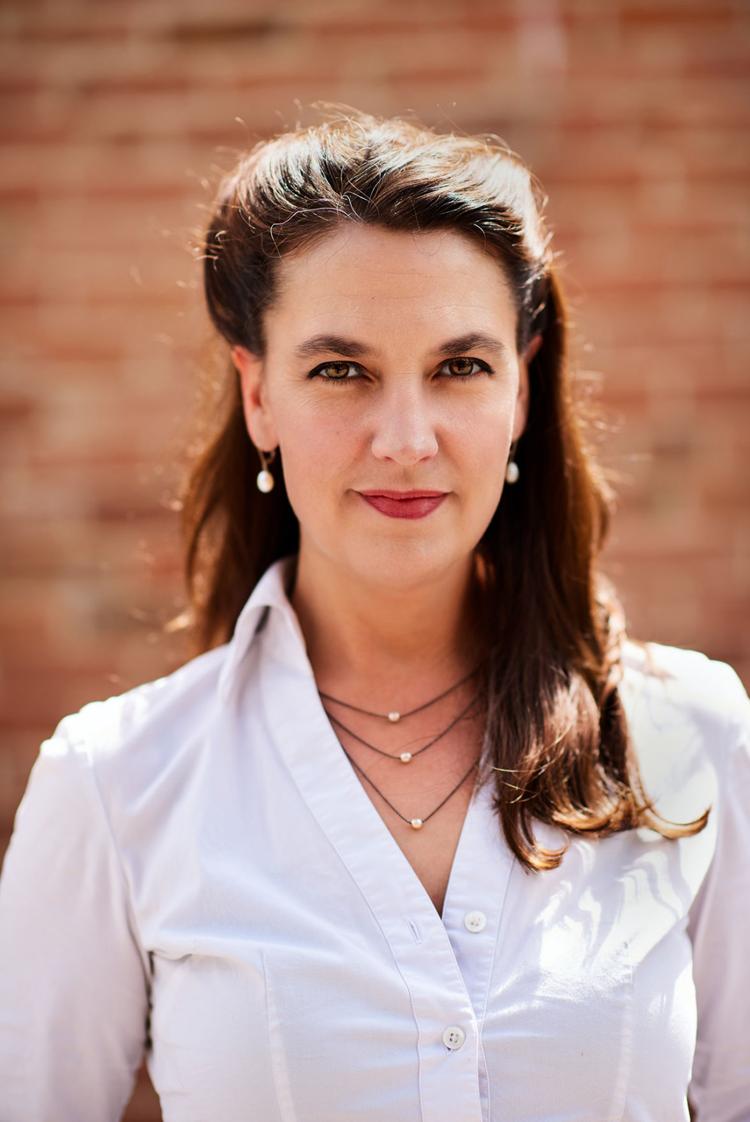 Through its first 13 iterations, starting in 2006, Carbondale's wildly popular 5Point Film Festival has scoured the globe to bring audiences the best in adventure film.
But this fall, when it came time to find a new leader, the festival's board just had to look in its own back yard.
Last week, 5Point announced that it had appointed Carbondale local Regna Jones as the festival's new executive director. Hers is a name that should be familiar to valley film buffs, as Jones will take over at 5Point after serving as director of operations and education at Aspen Film. Prior to that, Jones was the executive artistic director and co-owner of the historic Paradise Theatre in Paonia.
Jones and 5Point came together mutually toward the end of the summer and entered into talks about the position, but she was committed to Aspen Film through September's Aspen Filmfest and a little beyond, which is why the announcement came last week. Now, however, with everything official, Jones is ready to jump into the new job.
"5Point is one of the great little events that happens down here," said Jones. "This is my community that I love, and it's such a great opportunity to be here and be a leader and enact some cool events and things that are happening down here in Carbondale."
Other than dramatically reducing Jones' morning commute, the new position will be similar in many ways to her old job, which saw her producing Aspen Film's three main festivals each year. Curatorial duties at 5Point will still fall to program director Meredith McKee, but Jones will be overseeing virtually everything else, including sponsor relations and the increasingly large slate of panel discussions, parties and other events that spring up throughout Carbondale during festival week each year.
"At Aspen Film I worked closely with leadership and the board to execute the vision and make sure that operationally we were on track," Jones said. "So those parts are the same as what I was doing before. I think that's partially why 5Point was interested in me: because of my experience working there."  
Another asset that Jones brings to the table is her connections within Carbondale's vibrant arts community. A board member of Carbondale Arts, Jones sees in her local ties a great opportunity to burnish 5Point's brand through working with other valley organizations on events throughout the year and not just during the screenings.
"I think the 5Point Festival is perfect for those kinds of collaborations, and also just year-round, having that presence in terms of getting involved when we can with other things that are going on," she said. "I'm definitely excited to collaborate with Carbondale Arts and KDNK and all the great nonprofits down here."
It's a chance to expand a festival that has seen impressive growth in its decade-plus on the Carbondale calendar. 5Point's outgoing executive director, Meaghan Lynch, left the festival on an upward trajectory and in great working order, allowing Jones to step into a stable and successful environment where things are already running smoothly and revision is less of a priority than refinement.
"Honestly, I'm not seeing a lot that needs to change," Jones said. "I'm really lucky to have taken the reins from Meaghan. She did a great job keeping things moving forward, and everything was very organized. Everything looks really good."
It's a far cry from the previous situation Jones entered into when she joined the staff of Aspen Film. At the time, the longtime Aspen nonprofit was somewhat in limbo following a couple of years of leadership uncertainty and upheaval. But under the steadying hands of Jones and new executive director Susan Wrubel, the ship was righted, and Aspen Film is as prosperous as it's ever been. It may take some doing to find someone to replace Jones, but Wrubel is happy to have her former second-in-command just down the road in Carbondale.
"Knowing that we can work together is nice; she's a great colleague," Jones said. "We're still in touch, and I think Aspen Film's in a good place with her right now. So up, up and away for all of us!"