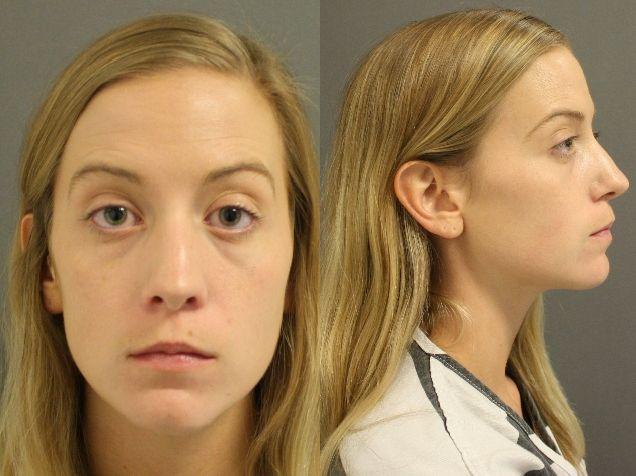 A former Basalt High School choir director accused of maintaining sexual relations with a student is on the Jan. 3 Garfield County court docket for a 1:30 p.m. preliminary hearing.
Brittany von Stein, 26, was arrested at her Carbondale home Sept. 4 on three felony charges of sexual assault on a child by someone in a position of trust. Per Colorado statute, anyone in a position of trust, such as an educator, who has alleged sexual contact with someone older than 15 years old but younger than 18 would face a class 4 felony charge. Unless, that is, a pattern — more than two instances — can be proved, in which case the charge is elevated to a class 3 felony. 
Since her arrest, the case has been sealed by a judge's order; not even future court dates are currently made available to the public except when scheduled in the courtroom. Von Stein's first appearance was Sept. 18, and defense attorney Michael Fox, of Kalamaya Goscha, waived a formal advisement from Magistrate Susan Ryan — during which Ryan would have outlined the charges brought by the 9th Judicial District Attorney's Office. Because the case is sealed and advisement was waived, it's unclear if the charges von Stein currently faces mirror those outlined in the arrest affidavit. 
That will all change during the preliminary hearing, in which the prosecution will summarize its case and call witnesses, which the defense can cross examine. The evidentiary rules in a preliminary hearing are more lax than in a trial. For instance, hearsay evidence is allowed, and all evidence must be viewed in a light most favorable to the prosecution. At least one nonhearsay piece of evidence must be admitted, however — even if it's just the identification of the plaintiff. 
At the conclusion of the preliminary hearing, the court will determine whether or not there exists probable cause for the charges. 
According to an affidavit — which the Aspen Daily News obtained before the case was sealed — much of the evidence that led to her arrest came in the form of text messages between von Stein and the alleged victim, who is a minor. 
The alleged victim "explained he used his iPhone to communicate with Ms. von Stein before, during and after the relationship. He was certain I could find evidence pertaining to their relationship, to include sex, on his phone," the affidavit, written by the Basalt police school resource officer, reads.
Fox declined to comment for this story.