Racer ready: Three, two, one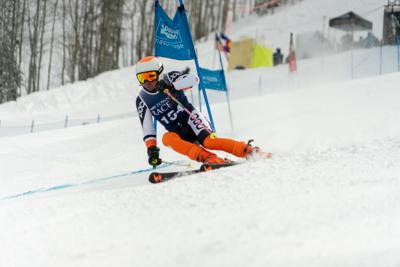 Bobby Schafer thought he'd retired from citizen ski racing nine years ago after hanging up his race skis when son Tito was born.
Instead, Schafer returned to the gates on Thunderbowl run at Aspen Highlands Saturday at the behest of his nine-year-old.
"My son saw my medals on the wall," earned well before his dad became a dad. "Tito said, 'Let's go do this!'"
And they did on a perfect Saturday in January for ski racing, with Tito winning his division and dad skiing respectably in two runs of giant slalom at the return of the Aspen-Snowmass Town Race Series.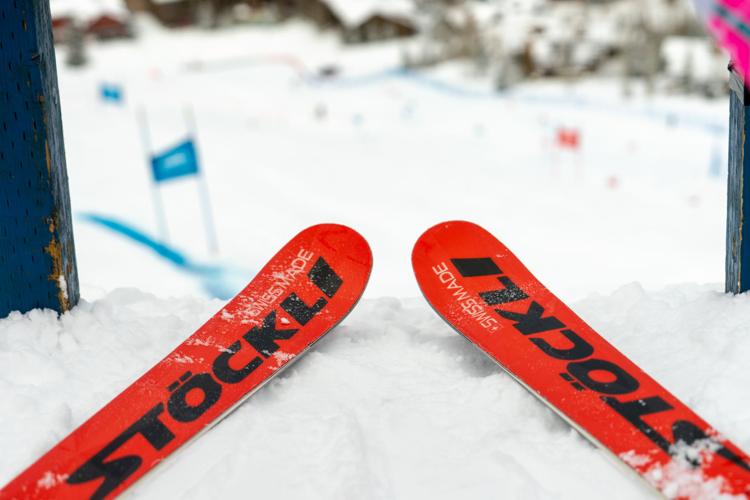 The season opener took place on lower Thunderbowl and finished with a race party at the Taqueria with race video and some après-ski cheer. Forty-five skiers ranging from kids to 83-year-old Jacques "Frenchy" Houot, plus South American ski instructors and the regular cast of characters, competed.
The Aspen series will rotate GS and slalom on intermittent weeks between now and late March. (Please see sidebar.)
Snowmass begins a new series today (Jan. 13) on upper Blue Grouse in the Spider Sabich race arena with a more casual format — runs may be taken anytime between 1:30 and 3 p.m. It costs $20 to enter. The après race party follows at the Limelight.
The Snowmass races will only be giant slaloms. "It's a neat concept. Not everybody has slalom skis," said Scott Nichols, the longtime race manager for Aspen Skiing Co.
The Aspen series features special races, including the BOOTech super combined on Saturday, Feb. 16, at Highlands, which includes one run of super-G and one run of slalom. There will be boot giveaways, food and music, according to BOOTech owner Jim Lindsay.
The Hansi Brenninger Memorial Top-to-Bottom is March 30 at Highlands and honors a man who was the consummate sportsman and an always competitive racer in the Town Race League.
"We miss Hansi dearly. He was the great spirit that brought such positive energy to the race program," Nichols said.
Ski fast but have fun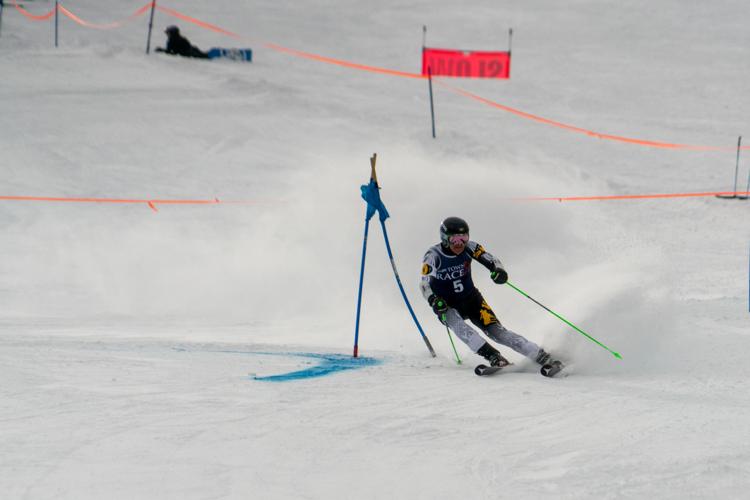 Through the years, the town series has brought out elite skiers, but the addition of the family divisions and expansion to accommodate a special men-over-70 category, has brought the level down a notch or two. That was evident at Saturday's GS and has been a welcome change, many agree.
Reflecting on an era spanning the mid-1980s into the '90s, Mike Maple said, "My sense in those days was the Aspen Town Race Series was super agro, super competitive. People were very excited about their town league competitiveness."
As an elite racer who had skied for the University of Colorado and who did some pro races in 1983, Maple was right in there with the best of them. That was then.
"Now, in the town league you don't find it. We're out there to have fun, run gates, improve our skiing and have a beer afterward," he said.
Nichols enjoyed listing some of the marquee name skiers who had raced in the Town League during his more than 30 years at the helm: Olympic gold medalist Franz Klammer, Franz Weber, David Stapleton and five-time overall World Cup champion Marc Giradelli.
"We've had a cast of characters — Scot Schmidt, Jon Meyer, Sam Coffey," he recalled.
For a period in the late 1980s and 1990s, it wasn't unusual for the Town Race Series to draw 100 racers on a race weekend. Now the recreational and advanced leagues are combined and run together in a single day as attendance is about half what it once was.
Racing interest started to dwindle as myriad other diversions, from snowboarding to uphilling, hockey and fat tire biking, competed for locals' attention.
"You lose some and you gain some. The series has evolved," Nichols reflected. He noted that the participants this year reflect "A really diverse group of our community."
Nichols' daughter Annika and her friends who made up the Bonnie's Babes team lent some diversity to Saturday's field.
The reinvigoration of the Snowmass series could bode well for the renaissance of citizen ski racing, several skiers opined during training this week.
And the Aspen Highlands venue was especially busy on Friday when CHSAA races attracted more than 220 high school athletes to Thunderbowl.
Poised for re-ignition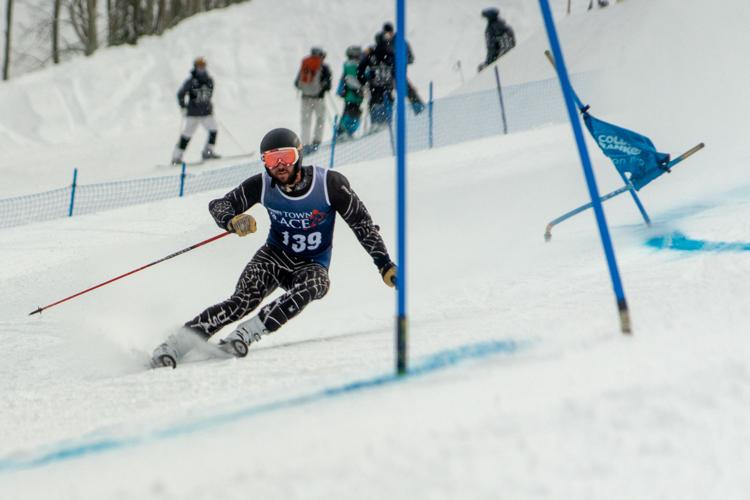 U.S. Ski Team member Mikaela Shiffrin's sheer dominance this year on the alpine World Cup has the potential to inspire skiers to just go out there and try their best, some believe.
Shiffrin's technique is much admired by Wayne Fuchs who has raced for more than 35 years and ran the NASTAR program at Highlands for a period when the area was owned by Whip Jones.
Fuchs is a technician, constantly studying how to get faster, and has spent the last three summers training at Mount Hood in Oregon.
"You really need to project yourself down the hill. Trust that ski to come under you," said Fuchs, the reigning champion for Masters skiing in group 9 (those aged 70-75), while training this week.
He's come back from serious injury — as have several of the veteran town racers who are used to skiing through pain.
"It's part of your lifestyle," said Fuchs, who also recalled what it was like racing on 207 cm slalom and 215 cm giant slalom skis.
Once a racer, always a racer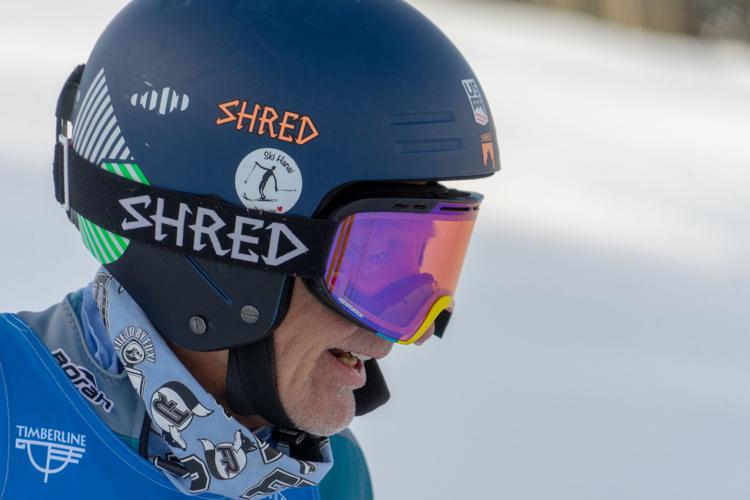 "It was my passion from a very early age and it continued to be my passion all through high school and college," Maple said of ski racing.
He's passed that gene on to son Wiley Maple, the independent speed skier and 2018 Olympian who competes for the U.S. Ski Team in World Cup downhill and super-G races.
Mike Maple is also involved in alpine events as a non-racer; he's often the starter for FIS and other races and has rejoined Aspen Valley Ski and Snowboard Club's board.
"I like being in the start. I'm a fan of ski racing and it's the best seat in the house," Maple said.
Other familiar faces who have now spent decades racing in the Town Series include Terry Patten, Chris Wirkler and Jacques "Frenchy" Houot, all of whom competed in Saturday's GS.
"The secret is longevity," said Frenchy, who proudly shares that he will be 84 years old this year.
"I don't give up yet," he added.