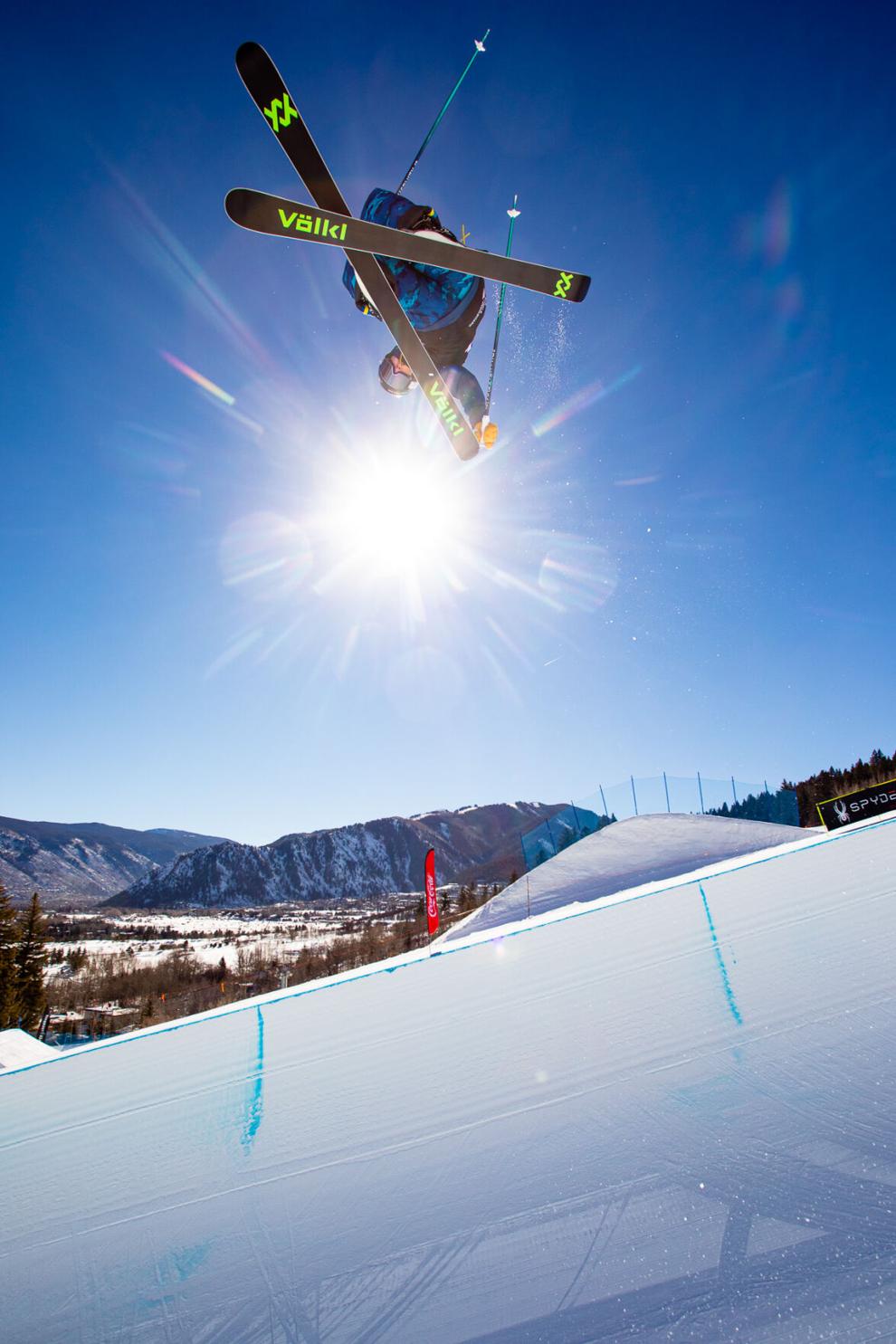 Experience counts when competing in one of the world's longest halfpipes, and on Tuesday the winners in both the women's and men's freeski events of the U.S. Revolution Tour put their ample knowledge to use in the Buttermilk pipe.
Under sunny skies and spring-like temperatures, Carbondale's Hanna Faulhaber — an Aspen Ski and Snowboard Club product who is now on the national team — and New Zealand's Miguel Porteous struck gold against competitive fields of rising athletes and some bonafide freeskiing stars.
Faulhaber, a 16-year-old Basalt High School student, scored a whopping 95.50 to dominate the women's field. Kathryn Gray won silver with a score of 83.25, and Jenna Riccomini, with a 74.00, was the bronze medalist.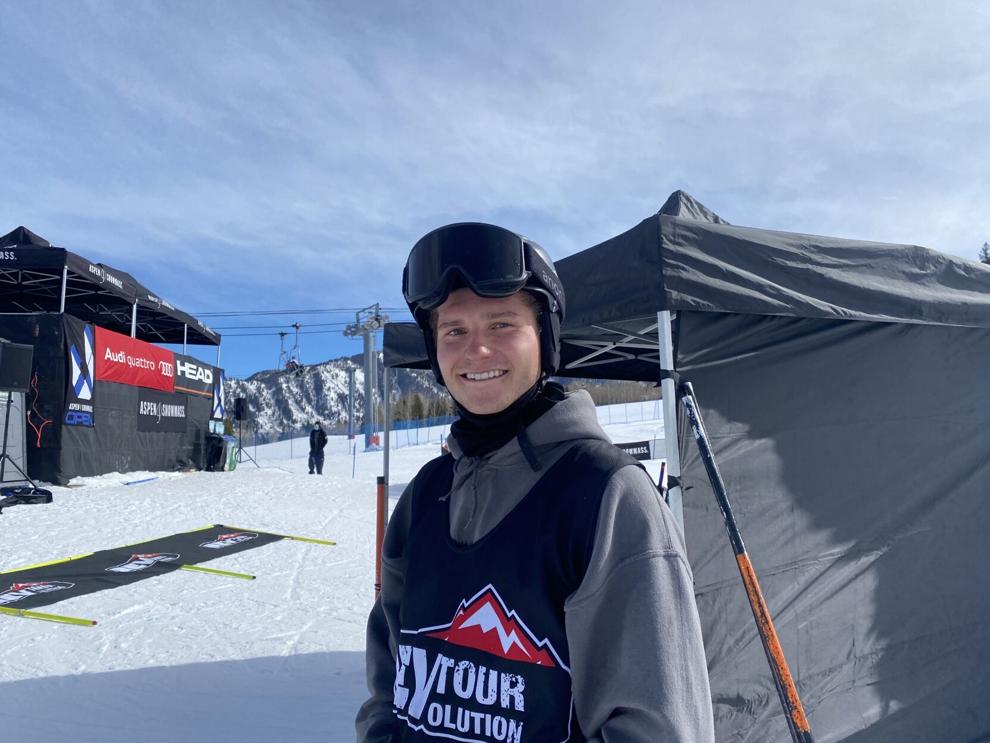 "It was so much fun to see all the girls again. Just really good vibes all around," Faulhaber said. "Nice weather — almost hot — so the pipe was riding really amazing."
At 600 feet, Buttermilk's halfpipe is 50 feet longer than usual this season. Faulhaber said she was able to complete seven tricks in her winning run.
"Hanna skied fantastic," said U.S. Development Team coach Ryan Carey. "It was just a really high-level contest." 
In contrast to an all-American women's final, the men's podium had more international representation, with Porteous in gold, Norway's Birk Ruud taking silver and U.S. Ski Team member Hunter Hess in third.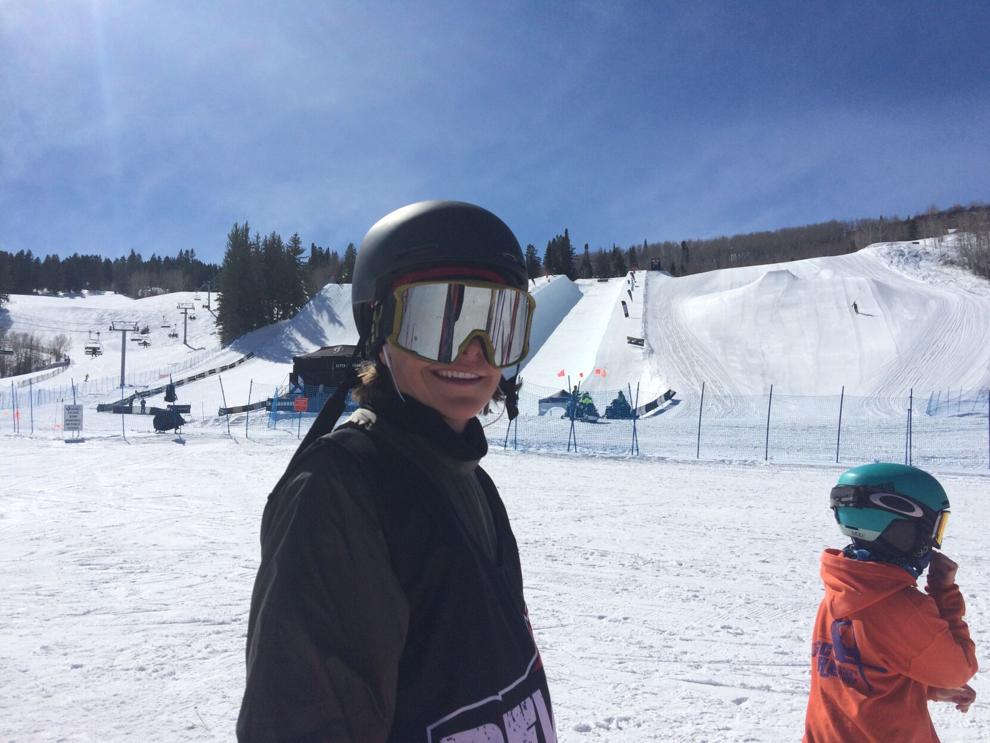 Ruud, a 20-year-old freestyle skier, has two X Games gold medals to his credit, both in big air. He withdrew from the 2021 X Games after a positive COVID-19 test.
All three men scored over 90 on their best-of-two runs. Porteous' 93.25 was established in his first run, while Ruud's strong second run came close — at 92.50 — to matching but wasn't quite enough.
"It was really cool to have [Ruud], Hunter and some others in there," Porteous said, echoing the sentiment of Carey's: "It made it a really high-level contest."
Porteous said he has been skiing the Buttermilk halfpipe since before X Games, having rented a house here with his younger brother Nico, the X Games Aspen 2021 gold medalist and 2018 Olympic bronze medalist.
Asked if Nico shared some secrets about the pipe with his older brother, Miguel, 21, said, "For sure. We ski together all the time. We've been training in this pipe for the last few weeks." It's a habit that will continue through this weekend as they prepare for the FIS 2021 Snowboard and Freeski World Championships, which run March 10 to 16 and are followed by the Land Rover U.S. Grand Prix, March 18 to 21.
Porteous said he's coming back from a few years off due to injury, and the Buttermilk event represented his return to competition.
"I took a couple of years off, and entering the Rev Tour to get back into the swing of things. The level now is crazy," he said. In just three years, "the winning run then wouldn't even make the finals today. It's pretty cool to see that."
U.S. Development Team coach Ryan Carey agreed.
"Everybody skied real hard today: multiple doubles in the finals runs for the men, and the women had 720s and flairs. We love to be back out competing," Carey said.
Sammy Schuiling, originally from Telluride and now skiing out of Park City, watched from the sidelines Tuesday after hitting his head in training.
"This is one of the craziest Rev Tours that has ever happened," Schuling said. "It's showing the younger generation is moving up. A lot of the runs today would have been competitive at a World Cup level as well."
Spectators — mostly families and friends of the athletes — were not allowed to gather, and the ski patrol enforced the line of demarcation between the venue and the small crowd in the base area in order to comply with COVID-19 regulations.
Local talent
Aspen was well represented in the Rev Tour halfpipe finals, with Chace Maytham, 19, finishing eighth and 17-year-old Tristan Feinberg landing in 10th. Both skied strong in their qualifying heats earlier in the day.
The sport's youth quake was on display Tuesday as a crop of 15-year-olds were also logging experience in the Rev Tour competition.
"To be able to ski with these World Cup athletes is a huge opportunity," said Valerie Savoie, whose son Cael McCarthy finished 10th in his heat. On his second visit to compete in Aspen, the 15-year-old who now trains out of Park City, Utah, said he was "pretty stoked" with his skiing on Tuesday.
Families supporting their young athletes, including Suzanne Schlicht of Steamboat Springs, whose 15-year-old son David competed in the towering 22-foot walls of the halfpipe, praised the organizers for an event she said was well run.
One of Tuesday's stars, the halfpipe, also received a shout out.
Said Rev Tour gold medalist Hanna Faulhaber: "It's been probably one of the best pipes I've skied in a while. Just a little longer, so you have to put another trick in there."
Schuiling, who like Faulhaber anticipates more elite competitions this season at Buttermilk, said, "The Aspen pipe is one of the most iconic halfpipes in freeskiing" and getting to ride it every season is a goal most competitors look forward to.