Steve Skadron sits in the mayor's office, on the second floor of Aspen City Hall, in the downtown core. He is wearing a button-up shirt and blue jeans and has kicked off his shoes revealing bare feet under his desk.
It's the first day that feels like summer. The sun shines on an American flag that hangs outside his window and lights up a wall of cork boards, personal letters tacked haphazardly around them, and a Colorado flag made out of wood planks.
He calls it the "mayor's office" — not his office — though it has been his domain for the last six years. He said there are different types of people who get into political service; he's the kind that considers it a privilege.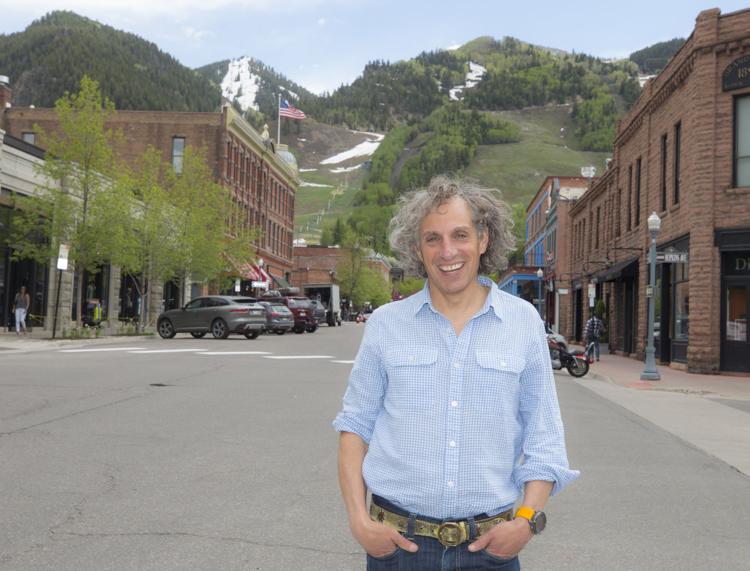 "I know every day that I've been given a chance to serve in a role, it's not mine," Skadron said.
Skadron speaks softly, usually from prepared thoughts or bullet points. He's known for his gray, untamed hair and for his friendly nature. He often offers jokes or tells stories from the council bench, making public comment feel more like friends catching up on the street. Today, he seems even more jovial than usual, perhaps because after this week, his 16 years of government meetings are coming to a close.
Skadron has run for elected office five times and never lost. He is term-limited in his third, two-year stint as mayor. He was elected to city council twice before that. Quite a political success story for a career that began based upon a quest for a cheap hamburger in 2003.
"Even bar menus were getting expensive, and I was wondering if there was something I could do to affect the cost of living in a town like this one, or just get involved," Skadron said.
He recognized a woman from his yoga class as a face he often saw in the newspapers — Mayor Helen Klanderud.
"I just introduced myself — my exact words were, 'I just want to put my two cents in on the direction that the community is going,' so Helen said, 'Go be on P&Z.' I had never heard of P&Z," Skadron said.
But he did join the citizen board of the Planning and Zoning Commission. Before his first meeting he went to the public library and read the Aspen Area Community Plan, the visionary document for the future of the town.
"That's where it got to be interesting. I was like, 'Wow, there are hopes and dreams here,'" said Skadron.
A few years earlier a free market unit in the Hunter Creek housing complex came up for sale.
"Back then it was relatively expensive, but it wasn't as crazy as it is now. I had saved a couple bucks and I was able to put down a down payment," Skadron said.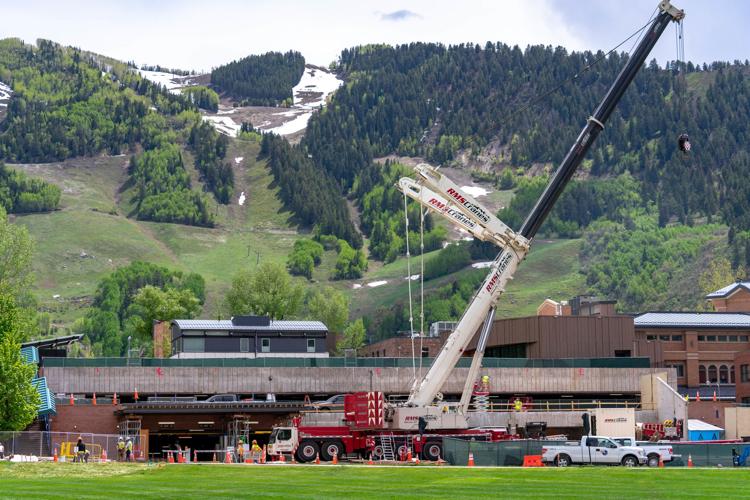 It was a step up from his first living situation. When Skadron arrived in Aspen, in December of 1995, he lived in an attic apartment with ceilings too low to stand up straight and a mattress on the floor. It was across Main Street from the Mountain Rescue Aspen headquarters at the time, and he was frequently jarred by the siren that would go off during emergencies. After the attic unit he found a basement apartment that he shared with a roommate. Securing his own place allowed for a transition in his relationship to Aspen and he became interested in commitment.
"I actually owned something, and I remember people saying 'You're in, good thing you got in,'" said Skadron, who still lives in the same, one-bedroom Hunter Creek unit.
But, there was the issue of the rising prices of hamburgers. Skadron fondly remembers the La Cocina burger night deals, that allowed him to find and connect with the community in his early years.
"Every local was there; it was fun, it was accessible," he said, but the second-home owners were starting to move in. "Things were getting sold and a generation was changing and I thought, can I preserve some of this?"
Sixteen years later, some things have changed and some have stayed the same. Just last month the city approved funding to help build a trail along Castle Creek Road to reach the music school campus. Before passing the measure, Skadron noted that the same issue had been on the agenda of his very first council meeting in 2007.
"So I'm glad to see it's been fast-tracked," he joked.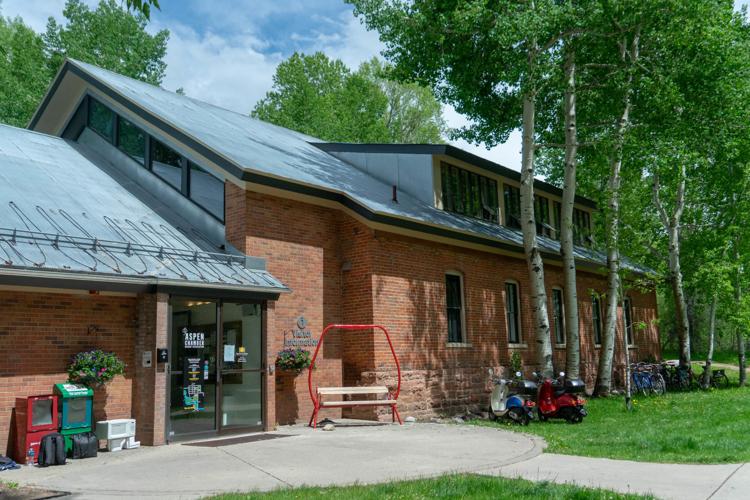 Some issues have culminated, just as he is leaving office. This winter voters approved a major redevelopment of the west side of Aspen Mountain, including a new hotel, timeshares and a chairlift. The same type of redevelopment was being reviewed by the Planning and Zoning Commission in 2004.
Reflecting on his legacy, Skadron identifies four policy pillars that he is especially proud of. He emphasized diversifying the local economy through embracing the booming backcountry winter scene, a term he calls the "uphill economy."
"Aspen was at the forefront of this notion around ­quantifying the benefits and economic impact of outdoor recreation," Skadron said.
He is also proud of his environmental stewardship, a platform that he campaigned on throughout his political career. He was mayor when Aspen achieved its goal of being powered entirely on renewable energy. That achievement led to him being invited around the world, including climate conferences in Paris, Seoul and Dubai.
Coming up in Aspen politics through the Planning and Zoning Commission also taught Skadron how influential development can be on the feel of a town. In his time as mayor, he oversaw the 2016 rewrite of the city's land use codes — an achievement he said gives Aspen a competitive advantage over other mountain towns.
"Preserving that advantage required us to maintain a certain type of built environment downtown," Skadron said.
The revised codes reduce the height, mass and scale of what can be built in the city's core.
In his final campaign for mayor, in 2017, Skadron presented the idea for a mobility lab that would allow companies working on alternative transportation solutions to come to Aspen and try out their ideas. Conversely, parts of Aspen would be temporarily transformed for things like a bike corridor along the "restaurant row" section of Hopkins Avenue. However, this project fizzled and at times lit fires of protest throughout the community. Restaurant owners were strongly against removing parking in front of their establishments. Local cab drivers felt they were being undermined by free government alternatives to their services. Nationally, businesses didn't bite at the chance to bring their mobility solutions to Aspen.
However, Skadron lists the mobility lab idea among his top achievements.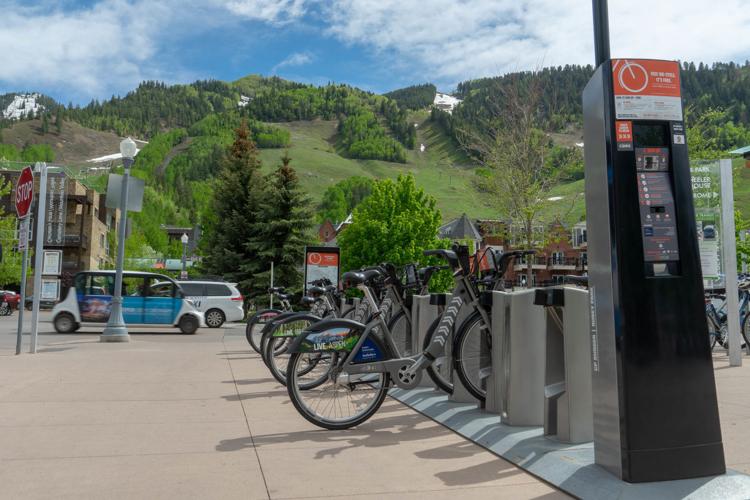 "We have a serious traffic and congestion problem and I did something about it," Skadron said. He operated under the premise that there are too many cars in Aspen, not that there isn't enough room for them using existing highway and parking infrastructure. He said instead of trying to build more capacity, he worked to keep cars from coming in, out and around Aspen.
"That led me to a reduce-the-number-of-cars solution. I want the people, just not the automobiles," Skadron said.
Government-subsidized programs like WE-cycle bike share and the electric-powered Downtowner are now ubiquitous modes of transportation within town.
Skadron also oversaw two major reversals for community spaces in Aspen. In 2016 council voted to end lease negotiations with a group that had been awarded space within a city-owned building near Rio Grande Park. The group, named Aspen Power Plant after the building's original use, was chosen to create a co-working space and social hub, including event space and food and beverage operations. As the terms of the lease were being worked out, the city changed its mind and decided to keep the building for its own use. It now houses offices and the Aspen Chamber Resort Association visitor center.
That same year council defied an advisory vote from the public that would have turned the armory building, what is now city hall, into a community and event space as well.
In both instances, lawsuits were imminent from neighbors and members of the public who didn't approve of the projects.
"Sometimes you can see the writing on the wall," said Skadron. "My responsibility is to bring value to the community and dragging the community into a lengthy legal battle with neighbors there wasn't in the community's interest."
As Skadron passes the baton to the new council, he advises that they reexamine their roles and the expectations placed on them by the community.
"The elected officials perhaps are too ­involved in the management of the city and we should realign the city council role and staff's role as it is defined in the city's charter," Skadron said.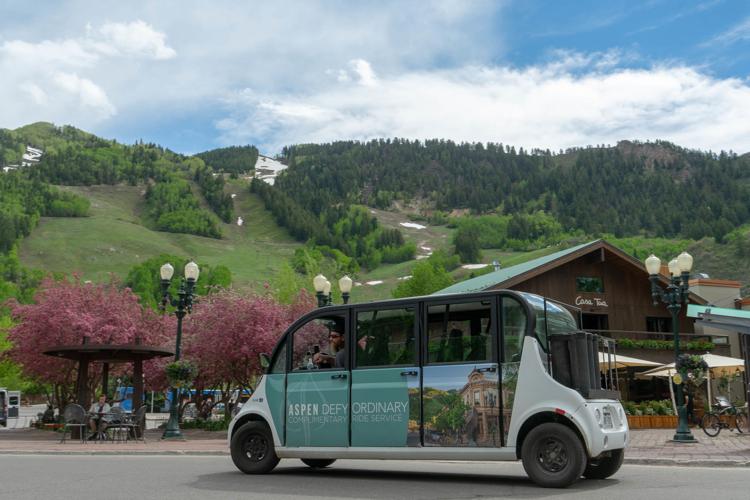 Council should only focus on big-picture policy and let the professionals run the city, Skadron said.
"We are not here to run the city, we are here to say yes or no, forward or back, left or right, up or down, that's it, and then staff go figure out how to do it," Skadron said.
As his term ends, Skadron will be moving on to another big-picture role. He will lead Colorado Mountain College's Aspen and Carbondale campuses beginning Aug. 1. He has previously worked as an adjunct professor at the college and has taken classes there in guitar, mountain bike mechanics and Spanish.
The Aspen campus will be undergoing major facility upgrades and Skadron said he is excited to bring the benefits of an academic campus to the community.
"I'm very much a non-traditional hire," Skadron acknowledged. But he said the CMC leadership team had their eye on his record at the city and saw a match.
"[They said] just based on your interests and successes at the city, we could elevate the Aspen campus to be a greater pillar of the community and I think that complements a great city like this one," Skadron said.
Taking on the CMC position was appealing to Skadron for another reason — it allowed him to stay in Aspen. Though he knows the economic realities no longer allow for a $6 burger, he still believes that a ski bum can go from a mattress on the floor to a leadership role if he or she is committed to making it work.
"Aspen's different," Skadron said. "I think Aspen's harder, but I think each of us finds our own Aspen, and in some ways I think Aspen has perhaps never been better."