A 775-word column by Basalt Town Councilman Auden Schendler, posted last week on Outside magazine's website, has generated enough in the way of hubbub to fill a book on the topic of housing challenges facing the Colorado High Country.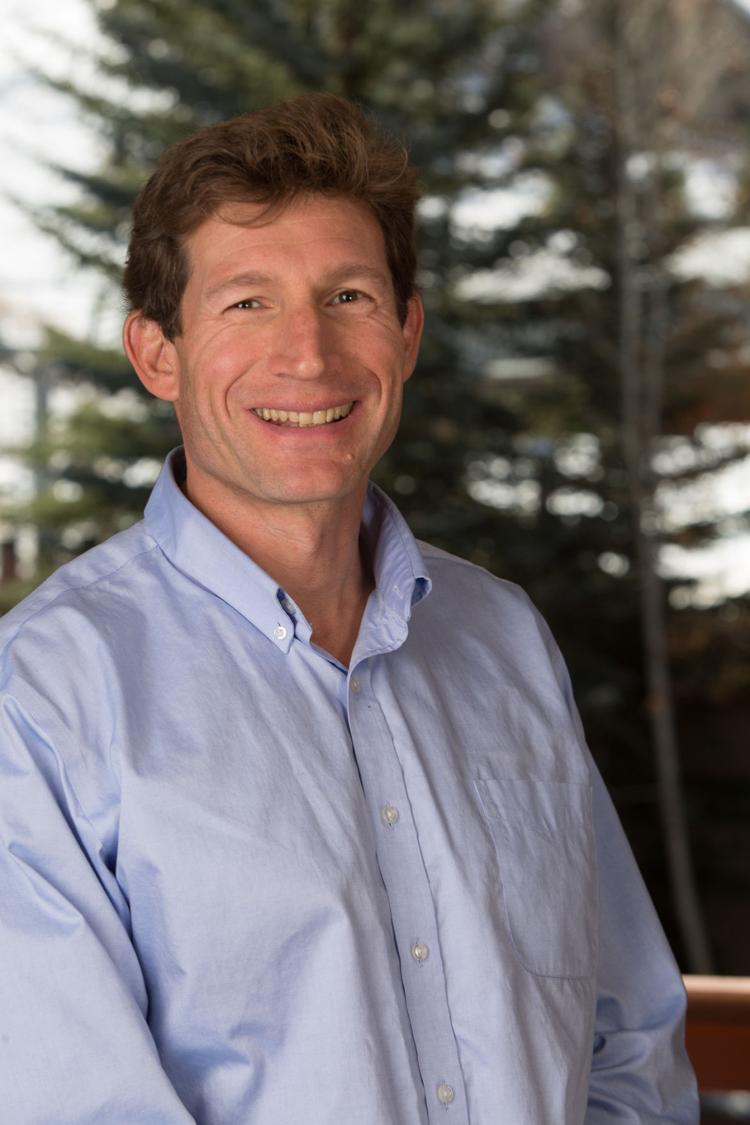 The title of Schendler's column was "How to fix the mountain-town housing crisis: Aspen SkiCo's vice president of sustainability on embracing change — and density — in our remote, idealized hamlets."
When Schendler linked the column to his Facebook page, it lit up. As of Wednesday, the post had been shared 30 times and received more than 60 comments, most of them lengthy, thoughtful, civilized and in agreement with his basic thesis: In order to address the undeniable housing crisis plaguing the resort communities of the West, those communities are going to have to embrace higher density levels within their municipal limits, even if by doing so, skylines and streetscapes might start to resemble the urban areas from which many people fled when they moved to the Rocky Mountains.
"We need to embrace density," Schendler wrote. "Build infill housing in the urban core, or at least within urban growth boundaries, along transit routes. Make it dense, which means small units that go up instead of out. Change codes to allow for smaller houses, which are more affordable and enable mother-in-law units with occupation requirements."
Schendler's practical relationship with this particular subject goes way back, as he hails from the belly of the density beast: northern New Jersey, right across the river from the Big Apple.
He hated it.
"I had family from North Dakota and Montana, who I'd visit, and, as a young kid, I said to my mom, 'Can I say I'm from North Dakota?'" Schendler said. "I just hated everything about New Jersey. It was New York City, basically, in the '70s and '80s. I mean, we thought the world was ending. The infrastructure collapsed. The South Bronx was on fire. You'd get mugged going to school. People in my school were stabbed. It was not a happy place. So I got the hell out of there."
He attended Bowdoin College in Maine, where he majored in biology and environmental studies. In 1992, he bought a one-way plane ticket to Telluride, where he had no job and no place to stay. His first domicile was a closet. His first gig was shoveling gravel: Welcome to the lowest rungs of the economic food chain in a Colorado ski town.
Between then and now, he worked as an instructor for Outward Bound, taught at Colorado Rocky Mountain School in Carbondale and worked at the Rocky Mountain Institute. He has been with Aspen Skiing Co. for 18 years and is now midway through his first term as a member of the Basalt Town Council.
He penned the column for Outside Online because the editors asked him to.
"They said, 'Our readers are really interested in the housing problem in the resort towns. Will you write something about it?'" Schendler said. "They knew that I had written this piece about a year ago [for High Country News] laying out the same kind of argument.
"It's this bigger issue, which is that everything you care about in these towns ties back to housing," Schendler said Wednesday from his SkiCo office in downtown Basalt. "Everything in these communities ends up being about housing. And my whole experience on town council has been that there are two forces: There are the forces of old-school environmentalism — people who are saying we've got to protect small-town character.
"Then there's this other piece that says, 'You've got to change and evolve, and, if we don't, we're going to destroy this place,'" he continued. "If you had to sum this whole issue up in the simplest terms, it would be that if you try to protect these beautiful and unique mountain communities by freezing them in time, you end up destroying them."
What about those people who moved to a given town because they like that town the way it is?
"That's a great point, but what do you do about it?" Schendler asked. "I'm trying to split the difference. I'm not saying, 'Let it rip, build the hell out of it, max it out.' I'm saying, 'Ought we not be able to house our workers within a reasonable distance of the town they work in, maybe right in the town?' There's this ideal vision that housing is close to where we work, and that's how a good society, a good community, would work. In the interim, let's try to house our workforce. Let's not make this place so dense and unpleasant, but there's denseness and unpleasantness in the traffic as a result of people not living here."
In his Outside column, Schendler wrote, "There are gnarlier answers, too. Proposed legislation in California would get rid of zoning restrictions around transit hubs in bigger cities, making it easier to build thousands of new units near bus stops and train stations. You can see how this would scare residents concerned about community character. But it was their unwillingness to plan ahead and accommodate others that led to the crush of housing in the first place."
Schendler argued that there's also a moral issue at play.
"If you're like, f*** it, I love my backyard, let those poor bastards all the way to wherever build sprawl, make bad planning decisions, pollute, damage the roads, have to pay taxes to fix the roads and all the other impacts because we don't want to [increase density] here," he said. "There is an element of you're going to have to take some pain and things are going to have to change. You sow the wind, you reap the hurricane."
Though Schendler said there are not a lot of great examples in the Roaring Fork Valley of the type of in-town density he is conceptually proposing in his Outside column ("That's sort of my point," he said), he is of the opinion that "for just housing, Benedict Commons in Aspen is the right idea."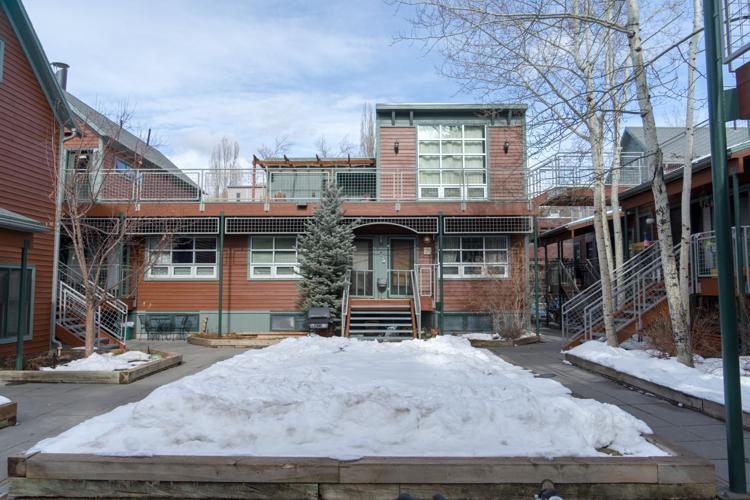 He also referred to a rough sketch by Nick Aceto of Aceto Landscape Architects that is trying to get at what a vision for the controversial [Roaring Fork Community Development Corporation] riverfront parcel in Basalt might be.
"You can see that it's dense, has housing that is smaller and therefore affordable, live-work space, a mixed use of government, commercial and residential," Schendler said. "Council in Basalt would call this too dense. I don't, because it's the center of a town, which is meant to be dense. Note that it also has an acre of new park, a skating rink, access to the river."
In general, those responding to Schendler's Facebook posting of his Outside column reacted favorably.
"Overall, I agree with Auden's primary point — that building more housing within our existing economically thriving towns and cities is key to the health of the community," Will Toor, a former mayor of Boulder and ex-commissioner for Boulder County, said via email. "This is true in towns like Aspen, small cities like Boulder and bigger cities like Denver. The alternative is basically forcing lower- and middle-income folks out of town, fueling sprawl and fueling more and more long-distance commuting.
"In order to truly have welcoming, inclusive communities, we need to examine how our local land-use and zoning rules are having unintended effects that hinder our policies of inclusion and our efforts to combat climate change," Toor continued. "Our housing prices are, in many ways, a wall around communities like Aspen and Boulder. A community where workers can't afford to live, and where tens of thousands of people are forced to commute many miles a day, is not a community living up to its ideals of inclusion and climate action. If you truly want to keep the small-town feel, you need to limit the economic draw that attracts the tourists and workers. But allowing the economic activity but banning the housing is just wrong. That is just a giveaway to existing property owners while harming the young and the poor and the climate."
One person who does not agree with Schendler is Gary Wockner, an environmental activist who used to work in Boulder's planning department. Wocker, who worked for many years as a professor at Colorado State University, indicated that Schendler's prescriptions actually exacerbate the problems he is addressing.
"Affordable housing is a big and real problem in many places in Colorado," Wockner said via email in response to Schendler's Outside column. "Packing more people into a town/city often does not create more affordable housing if the demand is high. If you have 5,000 people commuting in, and you create 100 affordable units, you still have 4,900 people commuting in.
"If a community really wants to address affordable housing issues, they need stronger and more expensive government programs including rent control and heavy subsidies that may involve raising taxes for money to subsidize affordable housing," continued Wocker, author of, "River Warrior: Fighting to Protect the World's Rivers" and other writings. "Density doesn't usually address the problem, but it does make a lot of money for real estate investors, as well as make many current homeowners mad."
Bob Berwyn, a well-respected international-level environmental journalist who splits his time between Vienna, Austria, and Summit County, responded to Schendler's column by writing on Facebook, "Some of those 'old-school' environmental views are just as valid today as they were in the 1960s and '70s. You can certainly gripe about some particular groups or individuals about their stances on specific issues — nuclear power or whatever — but to dismiss the core roots of environmentalism and conservationism seems a little arrogant, in my opinion. There are certain fundamental, universal values that we need hold on to.
"The sense I'm getting here is that old-school conservationists are somehow responsible for the shortage of affordable housing, and that's absolutely ludicrous," Berwyn continued. "Had we listened to them 30-40 years ago, we wouldn't be where we are right now. Conservation didn't create this problem — greed did."
Schendler stuck to his conceptual guns.
"We need a civics revolution, whereby younger citizens — the very ones who need housing — or enlightened elders either run for office or amp up pressure on those already in power," Schendler wrote in Outside. "We need to bring to the table something missing in American politics: a commitment to community over self-interest. We need YIMBYism — Yes In My Back Yard — versus the current NIMBYism. We need to learn how to live together."
Wockner scoffs.
"The YIMBY movement has been documented to be connected to real estate investors trying to maximize profit on every square inch of space," he said. "This began in East- and West-Coast cities and has spread to Colorado. In the 2015 election in Boulder, the YIMBYs and the real-estate PACs played heavily in the election, and they are increasingly doing that in Fort Collins, too. People who live in a community have a basic right to define the future of the community, and, if they want to restrict growth or density, they have that right."
But Rick Stevens, a long-time Roaring Fork Valley resident who once served as mayor of Basalt, said he thinks Schendler's perspectives are basically spot-on.
"NIMBYism is learned, not an attitude we are born with," Stevens said. "The 'environmentalists' Auden speaks to did a great job of influencing the rest of us to think like they did. It was only recently that some of us have become enlightened as we have had to deal with the never-stopping expansion of the core resort without mitigating its impacts on a linear valley, but rather content to pack the bus full every day. The lack of workforce housing has not slowed the machine down one bit. In fact, it is accelerating daily.
"Urban growth boundaries are a great idea but not when they are used as weapon against growth," Stevens continued. "Development near transit is just common sense, otherwise why bother to have it if you are not going to use it? It takes density to make it affordable and practical — something that escapes NIMBYs. The younger generation is on to something that may cause us to learn to live together after all."
To read Schendler's column, go to https://www.outsideonline.com/2277281/our-mountain-towns-need-affordable-housing