In the third candidate forum in as many days, the six candidates vying for two openings on the Aspen School District Board of Education tackled topics spanning teacher pay, curriculum alignment and hiring a new superintendent.
After a lighthearted opening question about candidates' own missteps in their academic careers — in which it came to light that Katy Frisch's ski-racing schedule almost kept her from graduating and Patsy Kukulis was a Deadhead willing to hitchhike to get to a concert — the aspiring board members were asked about teacher compensation.
"Do you agree with the Aspen teachers' association that starting salaries need to be a minimum of $50,000?" David Krause, editor of The Aspen Times, asked. 
In the first change to the salary schedule since 2006, the district announced increasing starting salaries for teachers from $40,500 to $42,000, according to its website.
On that, there was complete agreement: yes. On where the funding should come from was another matter. Jim Pomeroy and John Galambos both emphasized potential partnerships with outside organizations, including in the private sector, to create a stronger collective position.
"I agree that the district needs to do much better research on what exactly we do need to pay our teachers," answered Pomeroy. "Our budget is very tight and very challenging. I think there are some places where we can find some room. Maybe working with some other organizations that have similar problems throughout our valley."
Galambos echoed that partnerships "are a great way to start," but went a step further, suggesting individual donors could be an otherwise untapped resource.
"My dad was a chaired professor," he said. "I am not scared of the school district soliciting money from individuals for naming rights … I'm not scared of seeing that. We've got some people that wouldn't mind stroking a check; let's get it to the teachers."
For Bettina Slusar, Jonathan Nickell, Frisch and Kukulis, it's a matter of priorities.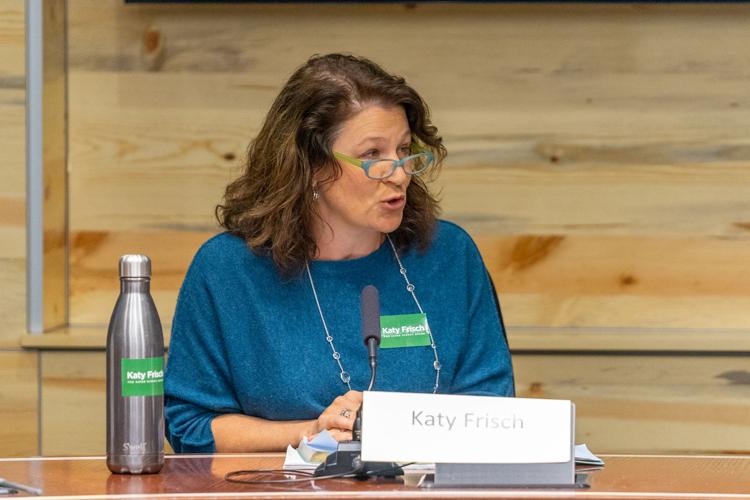 "We have to decide where your priorities are and align the budget with that," Kukulis said, adding that "the district is stacked with every position possible and assistants" and that there was potential to rework some of that infrastructure to reallocate funds toward teacher pay.
Slusar agreed, pointing out that the Cherry Creek and Aspen school districts are roughly the same size in terms of the number positons in the administration, despite that "we have far fewer children and buildings."
"The budget has been somewhat of a black box with spaghetti in the middle. Until we get a clear view of that picture, it's hard to say where the money's going to come from, but it needs to be our top priority," she said.
Nickell came prepared with the numbers behind the district's per-student spending and asserted that it should be scrutinized.
"We spend 91 percent more than the average Colorado school per student. We need to be as efficient as you can," he said. "We need to continue to be able to move money from things that are nice to have but not necessary to things that [add the most value to students]. We all know teachers have the No. 1 impact, so that needs to be the No. 1 priority."
When a recent report showing that only 41 percent of third-graders in the district are meeting or exceeding reading standards was brought up, Frisch in particular expressed her displeasure at the situation, calling it "a state of emergency."
"I think this should be an all-hands-on-deck solution now. I suspect there are curriculum alignment issues: it's not one teacher; it's not one kid; it's not one bad day. It's completely unacceptable," she said.
Nickell attributed the low statistic to the nationwide curriculum shift to Common CORE, which introduced new standards not in alignment with current curricula, he maintained, pointing out that the middle school is starting to see a performance uptick after several years.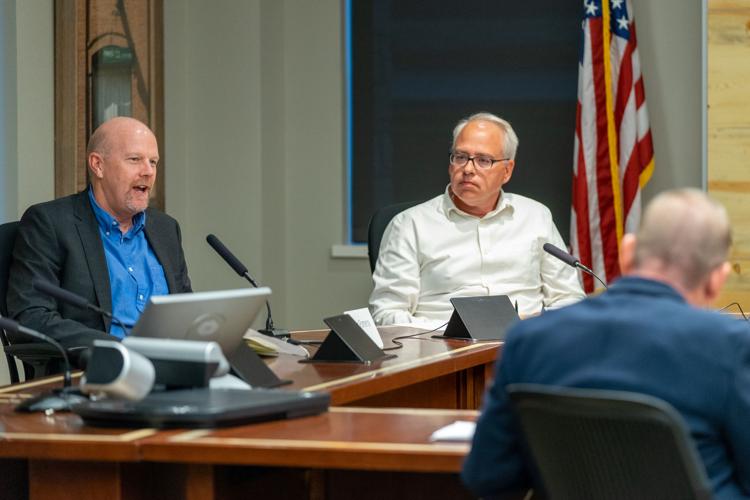 "I'm not saying this is not a problem," he qualified.
But Slusar didn't agree with that diagnosis.
"The [Aspen] Community School's benchmarking at 78 percent. The standards were changed across the board, so something's not happening," she said. "Given that statistic, we need to do some SWAT in the classroom right now, because those kids are in the classroom right now. Just get on the ground and figure it out."
Kurkulis questioned the data that standardized tests supply to inform the benchmarks — and the lack of curriculum alignment even within the district itself, from one grade to the next.
"I think one of the other questions we need to be asking is what are our children learning. I'm not sure standardized testing always shows that," she said. "I think we need to take a look at our curriculum and start aligning it. A K-12 curriculum would be super helpful."
As for climate and culture — at the forefront of many district conversations while a pending hiring process for a superintendent is getting underway —  every candidate agreed that transparency and increased communication is critical in regaining trust after former Superintendent John Maloy's departure. 
"I think we all see the importance of everything that didn't go right and are in a correction period," Pomeroy said of that transition. "We have a new [chief financial officer], new HR director and now we're going to have a new superintendent. The very hiring of the superintendent needs to be vetted throughout the entire community."